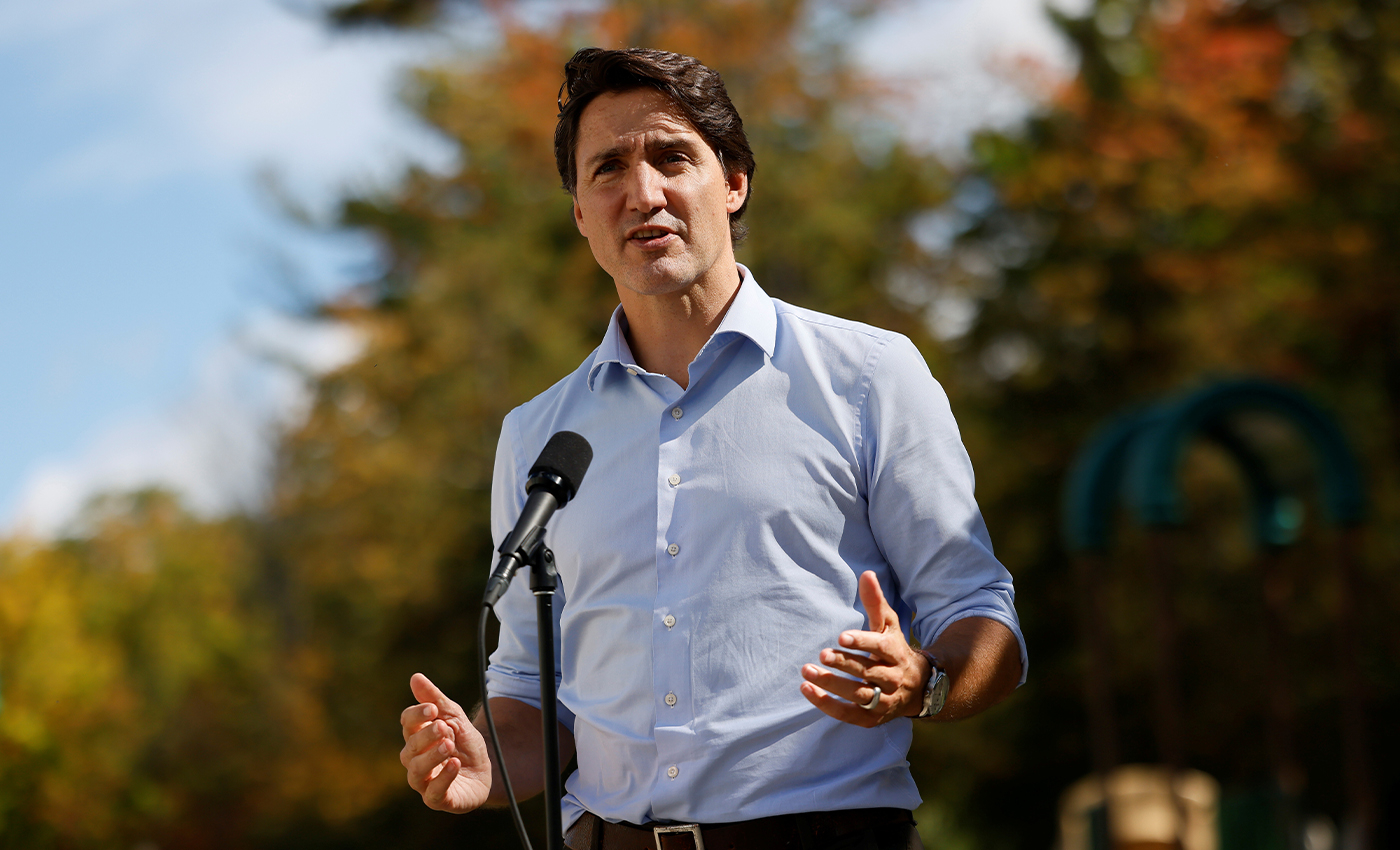 There is no evidence that Trudeau had sexual relations with a minor and signed an NDA.
James Wells, a former British Member of the European Parliament, shared a video clip from the conspiracy show InfoWars on his official Facebook page on January 10. The clip shows Owen Shroyer, one of the hosts of InfoWars, claiming that Canadian Prime Minister Justin Trudeau signed a million-dollar non-disclosure agreement with a minor who allegedly accused him of sexual misconduct. As evidence for these claims, Shroyer cites several articles from the Buffalo Chronicle. The Facebook post has garnered 20k views in the last 24 hours. There is no evidence to support these claims.
In 2019, before Canada's 2019 federal election, rumors started circulating online claiming that in 2001, Trudeau had left his teaching job at the West Point Grey Academy after having a sexual relationship with a student. After these rumors began circulating, the Buffalo Chronicle published a series of unsigned articles about the supposed sex scandal. The Chronicle claimed that they had seen a "password-protected" non-disclosure agreement sent by the student's father. The Chronicle wrote that both the student's father and the student wished to remain anonymous. No evidence was ever provided to substantiate these claims, and the supposed source was never named.
Trudeau was asked by Globe and Mail's Marieka Walsh in 2019 why he had left his teaching post at the school. Trudeau responded: "I moved on, and I have great memories of an excellent time teaching in Vancouver in public and private schools." She further asked him whether he had signed a non-disclosure agreement about his departure from the school. Trudeau answered with an unequivocal "No." Walsh asked again why he had left the school, and Trudeau answered, "Because I was moving on in my career."
On October 4, CTV National News journalist Glen McGregor posted a screenshot of an email from the former headmaster at the Vancouver private school where Trudeau taught. The email says, "I can tell you with complete certainty that there is no truth to any speculation that he was dismissed … [He] told me he had enjoyed his first few years of teaching, yet was considering a return to Montreal in a year or so to continue his university studies … I wished Justin well, and with a smile, said I thought he'd one day find himself in politics at some level. As far as I was concerned, we parted company on good terms."
According to Snopes, in his memoir "Common Ground," Trudeau had said that "he left the West Point Grey Academy in part due to a disagreement with administrators over school policies, and in particular after an episode involving the student newspaper, of which he was the staff moderator."
In the InfoWars video, Shroyer provides no evidence for these claims, besides showing headlines from The Buffalo Chronicle. Since 2019, the claims have only been unsourced and unevidenced rumors.
Neither InfoWars nor The Buffalo Chronicle are credible sources. The Buffalo Chronicle publishes unsigned articles and does not disclose ownership. An investigation from Buzzfeed News and the Toronto Star confirmed that the publisher, Michael Ricchiazzi, has offered in the past to provide positive or negative coverage of political candidates for money. Both of these are clear violations of journalistic ethics. InfoWars is a show and website owned by conspiracy theorist Alex Jones. Jones has promoted numerous baseless conspiracies on his show, including that vaccines cause autism, or that the 9/11 attack and the Sandy Hook school shooting were "false flags," staged attacks conducted by a secret "New World Order."