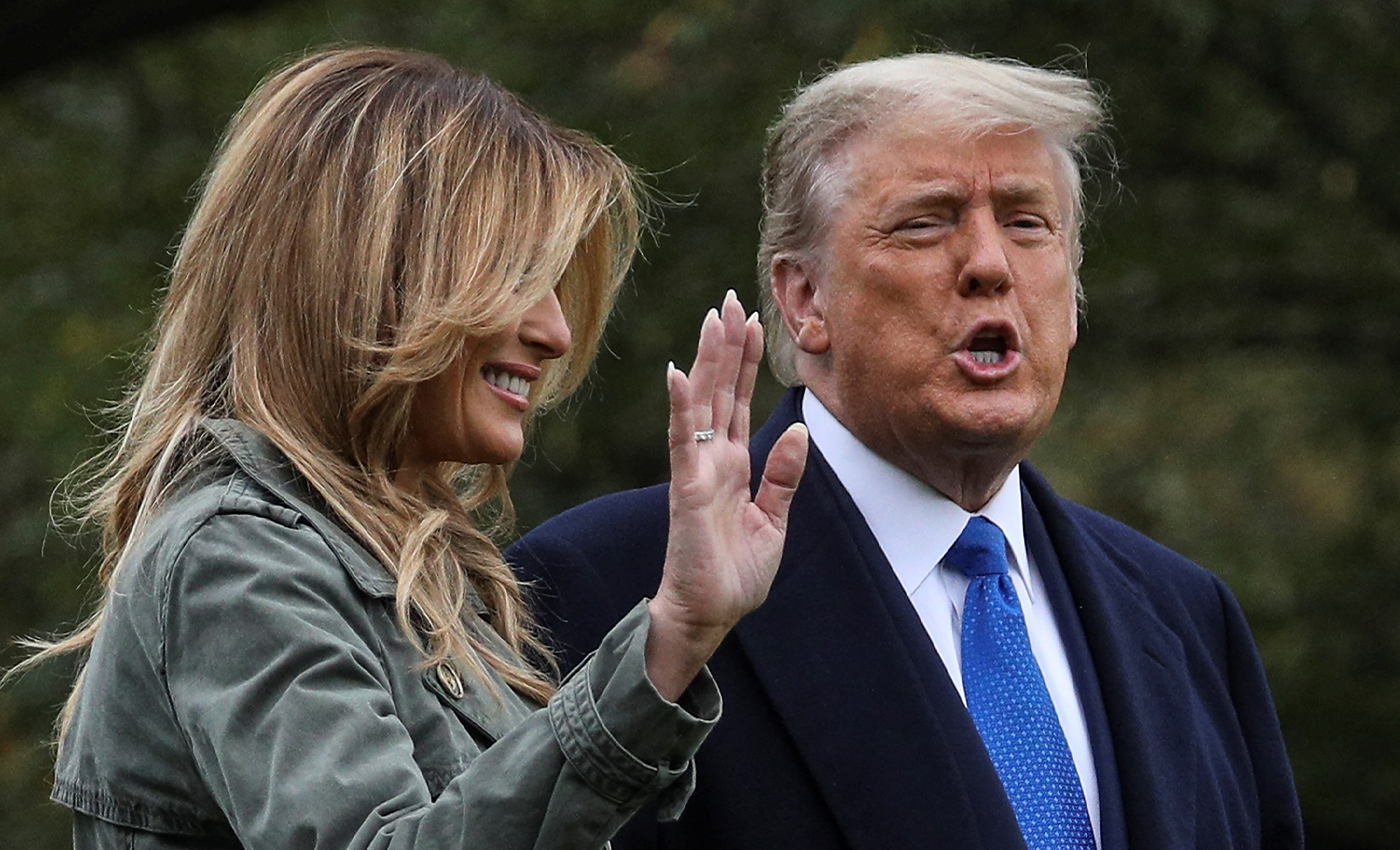 Donald Trump and Melania Trump were vaccinated in January 2021 but have not confirmed the type of vaccine they received or the amount.
On March 2, 2021, the Washington correspondent for New York Times, Maggie Haberman, tweeted that the former U.S. President Donald Trump and the former First Lady Melania Trump received their vaccination jabs privately in the Whitehouse in January 2021. Haberman added that an unnamed adviser had informed her of the news. Later, several news websites reported the story.
His approach contrasts with other political leaders, including Bill Clinton, Barack Obama, and George W Bush, who all received the vaccine shot in public to confirm its safety. Trump had told an audience at the Conservative Political Action Conference in Orlando, Florida: "How unpainful that vaccine shot is, so everybody go get your shot."
The type of vaccine they received is unclear, but the Food and Drug Administration said they authorized two vaccine candidates developed by Pfizer and Moderna. Business Insider said they had contacted Trump's press office, but they did not receive a response.
Trump had frequently dismissed public health warnings associated with the pandemic and mocked masked wearing on several occasions. Trump had contracted COVID-19 in October 2020 and was hospitalized for three nights.
The COVID-19 pandemic has given rise to a lot of potentially dangerous misinformation. For reliable advice on COVID-19 including symptoms, prevention and available treatment, please refer to the World Health Organisation or your national healthcare authority.
Reference links
The Guardian
NBC News
Twitter