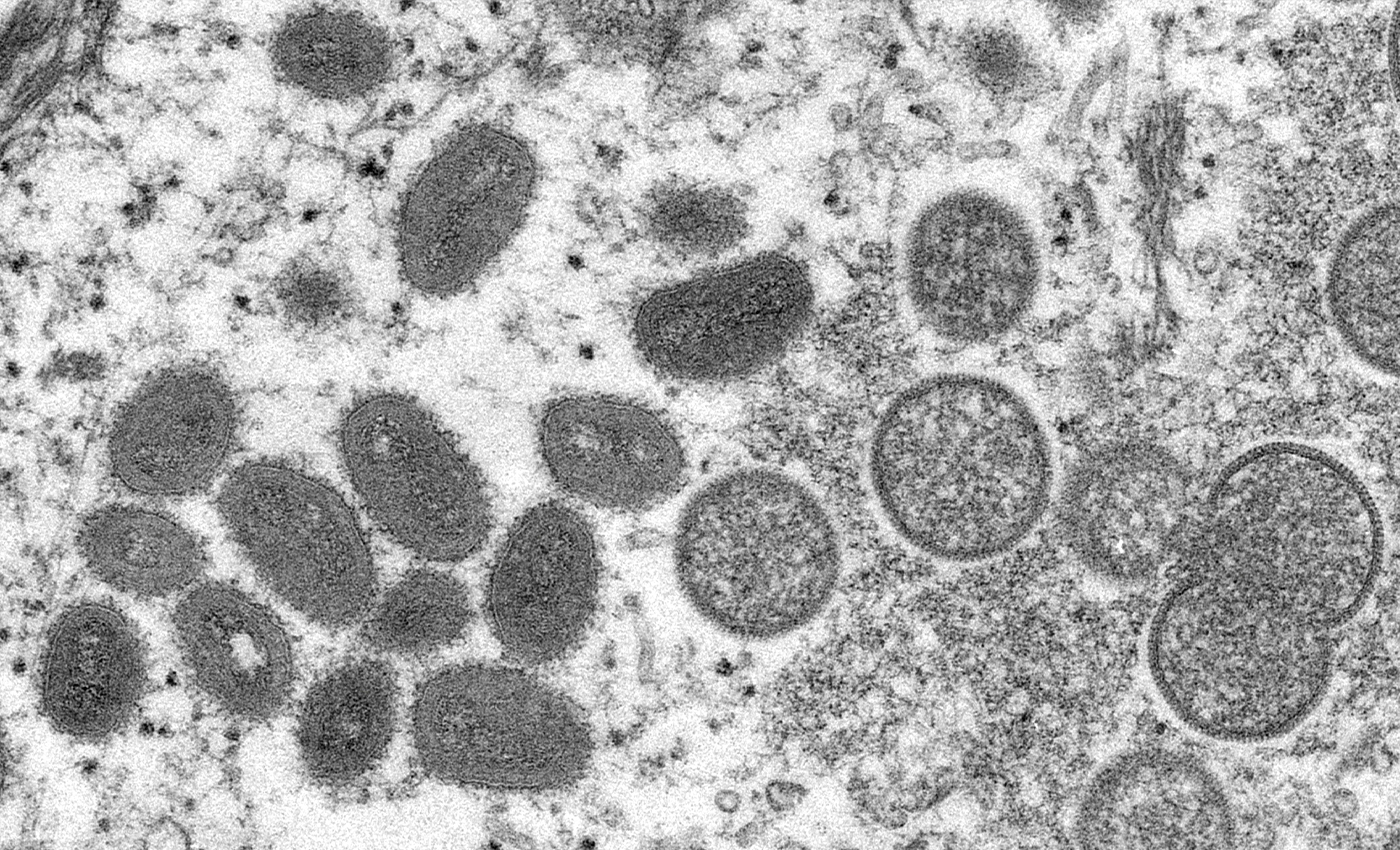 Public health experts worldwide agree that sexual contact is not needed for the spread of the monkeypox virus.
The current outbreak of monkeypox in Europe, the U.S., and elsewhere is the largest seen in recent times. Hundreds of cases have been reported in dozens of countries, and most of them appear to have contracted the virus locally. Health experts are still trying to learn about the ongoing outbreak. The disease doesn't spread as easily as COVID-19, and there is very low risk to the public. Many patients develop rashes from the virus in the genital area, creating confusion with sexually transmitted infections (STI). Most cases occur within social and sexual networks, and the disease has been mild.
The U.S. Centers for Disease Control (CDC) has emphasized that monkeypox is not a sexually transmitted disease. Experts say that anyone can develop and spread the monkeypox virus; it typically spreads through close contact with the infected person. The virus can be spread by respiratory droplets, close skin-to-skin contact, and clothes or linens. There is no clarity on how the new version of the monkeypox virus is spread, and scientists are trying to establish a clear link.
As the outbreak evolves, a narrative has emerged that the virus is being spread among gay and bisexual individuals. The Joint United Nations Programme on HIV/AIDS has expressed concern that LGBTI people are being stigmatized, undermining the capacity to respond to such outbreaks. During a live-streamed online Q&A on May 23, Andy Seale, an advisor to WHO, said that monkeypox is not a "gay disease," and anyone can contract the disease when they have close contact with someone else who is infected.
According to World Health Organization (WHO), monkeypox is commonly associated with rodents, and the majority of infections are seen in parts of Central and West Africa. Monkeypox is a member of the Orthopoxvirus genus in the family Poxviridae. Its clinical presentation resembles that of smallpox. However, it is less contagious than smallpox. Monkeypox cases have been very slightly rising since the smallpox vaccination was discontinued in 1980, which means about 70 percent of the world's population is vulnerable to infection.
Existing smallpox vaccines and newer vaccines developed in recent years can provide protection against the disease. WHO recommends taking basic precautions, such as washing hands, mask-wearing, avoiding contact with infected individuals, avoiding unprotected contact with wild animals — sick or otherwise — and avoiding inadequately uncooked meat.