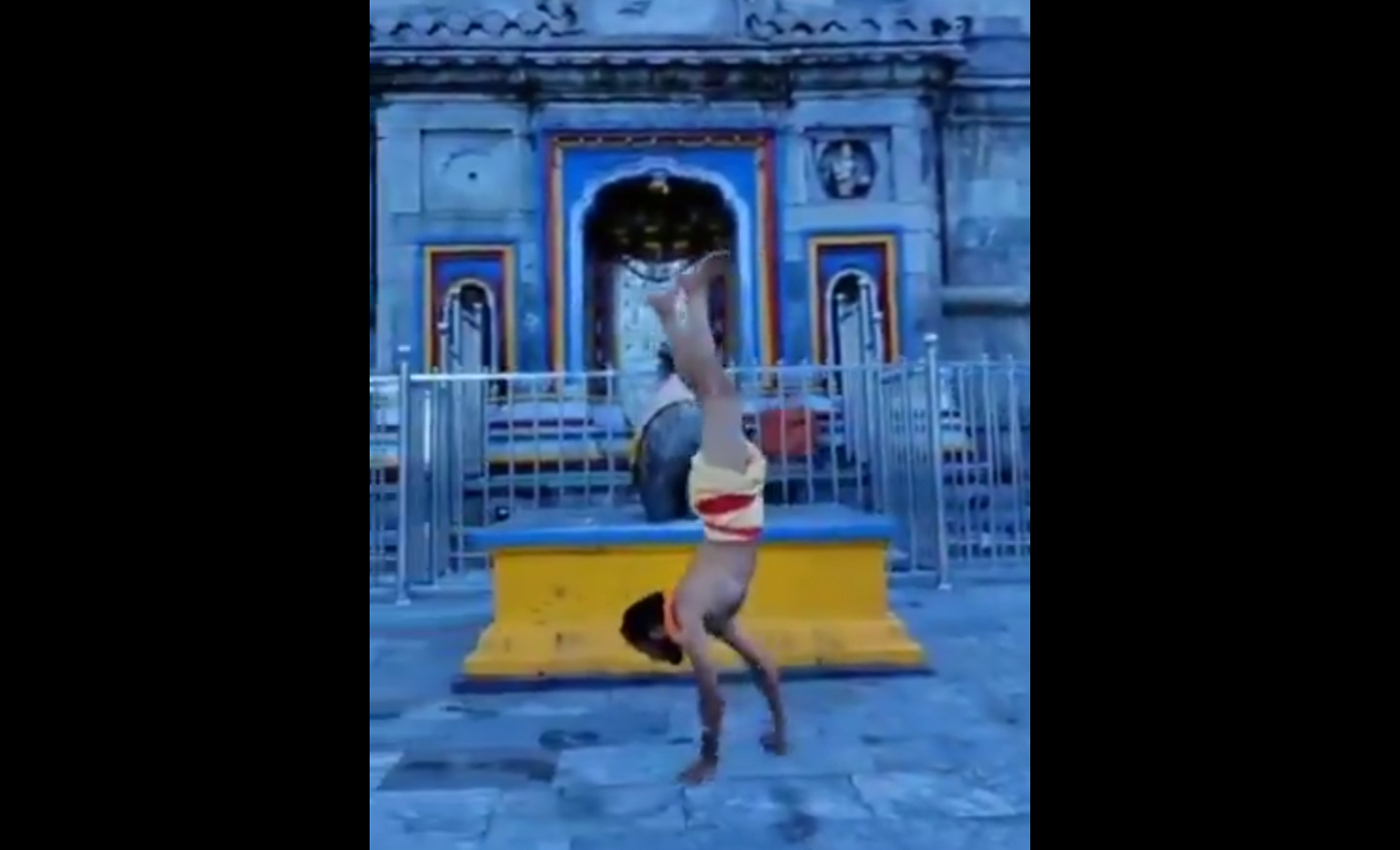 A 2021 video of Acharya Santosh Trivedi performing yoga in Kedarnath has been misattributed to PM Narendra Modi practicing yoga in Rishikesh.
Context:
A video clip of a person doing a handstand and then walking around a temple in the pose on their hands has circulated widely on social media. One user that shared this video stated, "He was twenty-six years old when he took yoga in the monastery of Sadhu Dayanand ji in Rishikesh. Recognize this ascetic today is our Prime Minister. A rare video of Modiji." However, the video does not depict Prime Minister Narendra Modi but Acharya Santosh Trivedi, performing handstand yoga at the Kedarnath temple.
In fact:
Using a reverse image search of the video keyframes, we found the same video posted on June 21, 2021, on the Twitter account @Kedar360Purohit, stating, "Teerth Purohit 'Acharya Shri Santosh Trivedi' celebrating international Yoga Day at Kedarnath Temple. The skill and competency Own by Shri Acharya ji is exemplary and motivates many people across the globe."
Using a video frame showing the temple, we found it to be Kedarnath Temple, Uttarakhand state. Through a keyword search, we found another similar video on YouTube dated June 26, 2021, with the caption "Acharya Shree Santosh Trivedi. Kedarnath. Adiyogi, devotional pack."
Furthermore, on June 21, 2020, ANI Journalist Aasheesh Goyal posted an image of Acharya Santosh Trivedi on his Facebook account with the caption "International Yoga Day: Acharya Santosh Trivedi performs handstand yoga mudra in Kedarnath temple."
The verdict:
The person performing yoga in the viral video is Acharya Santosh Trivedi, not 26-year-old PM Narendra Modi. Therefore, we have marked this claim as false.
Reference links
Twitter
YouTube
Facebook