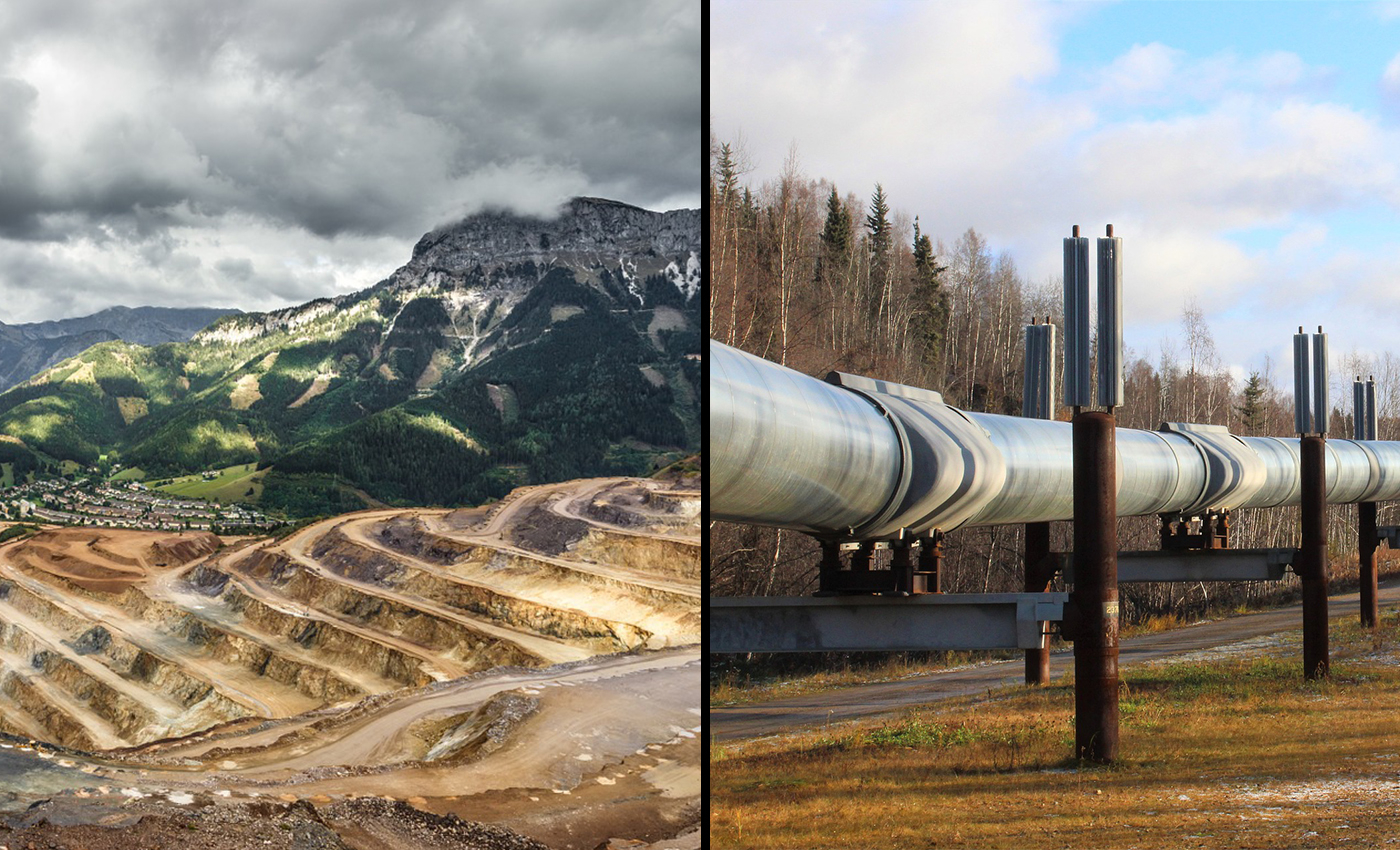 Despite the lithium battery manufacturing process, electric vehicles emit less carbon during their lifetime compared to conventional vehicles.
Multiple memes on social media have an image of a long pipeline next to an excavated mine. The text on top compares the two pictures, alleging that electric cars manufacturers made lithium batteries with material from the mine. In contrast, the pipeline is apparently used for oil, which the image alleges uses fewer environmental hazards. Through a reverse image search, it was seen that these images were taken out of context and failed to mention the negative impact of fossil fuels on the environment.
This meme started circulating after U.S. President Joe Biden canceled the Keystone XL Pipeline project on his first day in office on January 21, 2021. TC Energy Corp owned the project. It was under construction in Canada and would have carried 830,000 barrels per day of Alberta oil sands crude to Nebraska.
The image of the pipeline is a stock image. According to Scientific American, the oil industry emits about 14 percent more greenhouse gas than conventional crude oil. The report stated that "the oil industry has greenhouse gas emissions greater than New Zealand and Kenya—combined."
The mine shown in the meme is of a cobalt and copper mine and is also a stock image. Lithium-ion batteries are used for most plug-in hybrid electric vehicles and all-electric vehicles. The Conversation reported that lithium is extracted from salty liquid brines far beneath the Earth's surface and not mined like copper and cobalt. According to the U.S. Department of Energy, most of the battery's components can be recycled.
Logically has previously reported that electric vehicles emit less carbon during their lifetime compared to conventional vehicles. Electric vehicles are energy-efficient and can reduce greenhouse emissions by one-third if renewable sources produce the electricity used. Electric vehicles leave behind a comparatively smaller carbon footprint, despite the battery manufacturing process that is considered carbon-intensive.