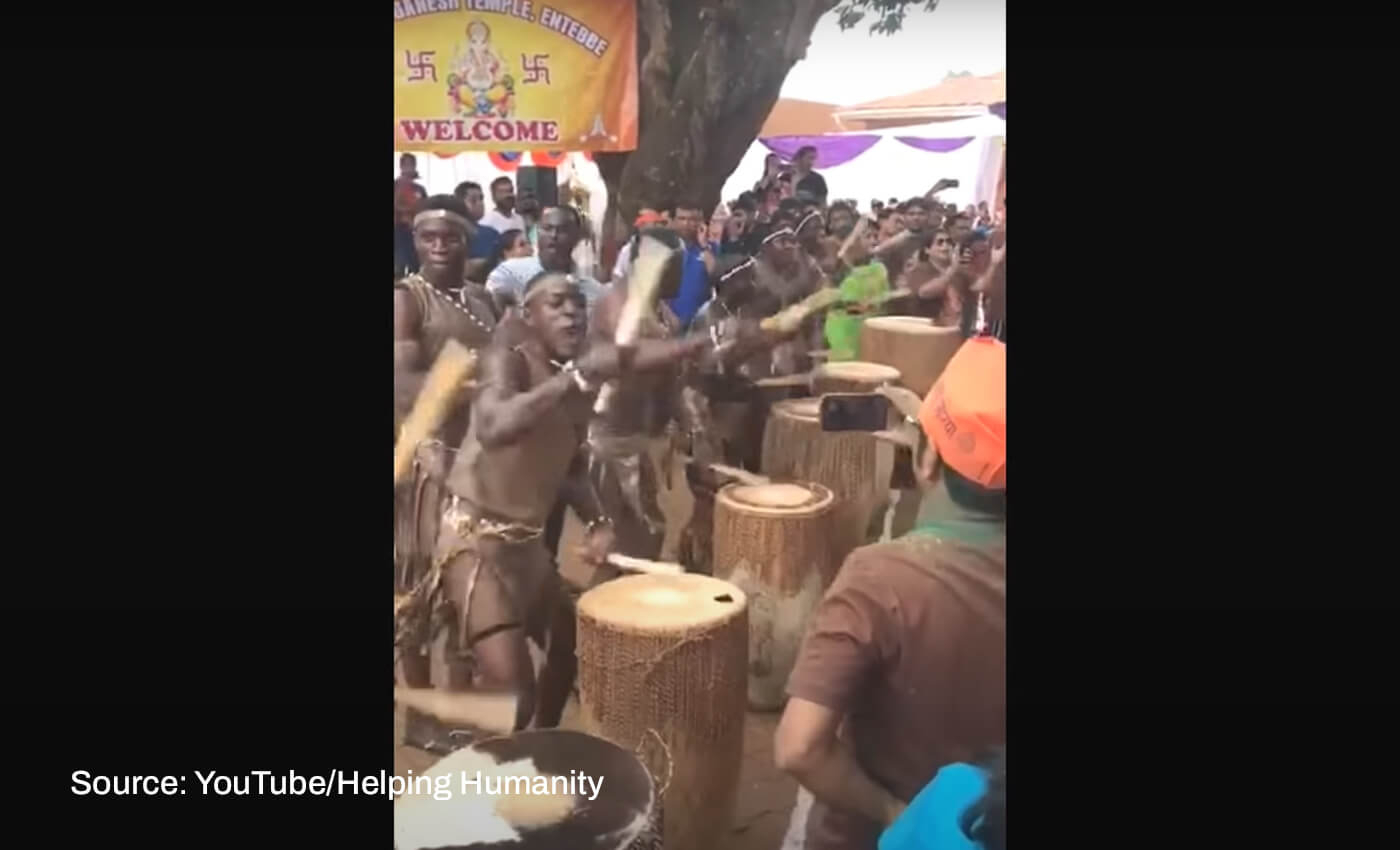 A 2017 video of people celebrating Ganesha Chaturthi from Uganda has been falsely shared as a recent Ganesh Chaturthi celebration in South Africa.
Context
A video of a Ganesh Chaturthi celebration is circulating on social media. The post claims the visuals are from a 2022 Ganesh Chaturthi celebration in South Africa. In the one-minute video, people dance to drum beats and chant "Ganapati Bappa Morya." The post's caption reads, "Auspicious Celebrations of Ganesh Chaturthi in South Africa!!"
In fact
A reverse image search revealed that Bollywood actor Anupam Kher shared the video on his Facebook page on September 14, 2018. In the caption, he wrote, "This is MAGICAL. Shree Ganesh Temple in Entebbe, Uganda, celebrates #GaneshUtsav with the chants of #GanpatiBappaMorya. Listen to the sound of drums and the expressions on the faces of the people who are playing them."
We ran keyword searches from Anupam Kher's tweet and found that the video is from the Shree Ganesh Temple, Entebbe, in Uganda. The viral video was uploaded to a YouTube channel named "Helping Humanity" on September 8, 2017. We also found a Facebook page under the temple's name.
Logically contacted the temple authorities using the information given on the page. Head priest Bhavesh Bhatt told Logically, "This video is not from this year's Ganesh Chaturthi celebration. This is a 2017 video and is not from South Africa. It is Entebbe Ganesh Temple in Uganda." This confirms that the video is from East Africa and dates back to 2017.
The verdict:
A 2017 video of a Ganesh Chaturthi celebration in Uganda, East Africa, has been misattributed as a recent celebration from South Africa; therefore, we have marked the claim as false.