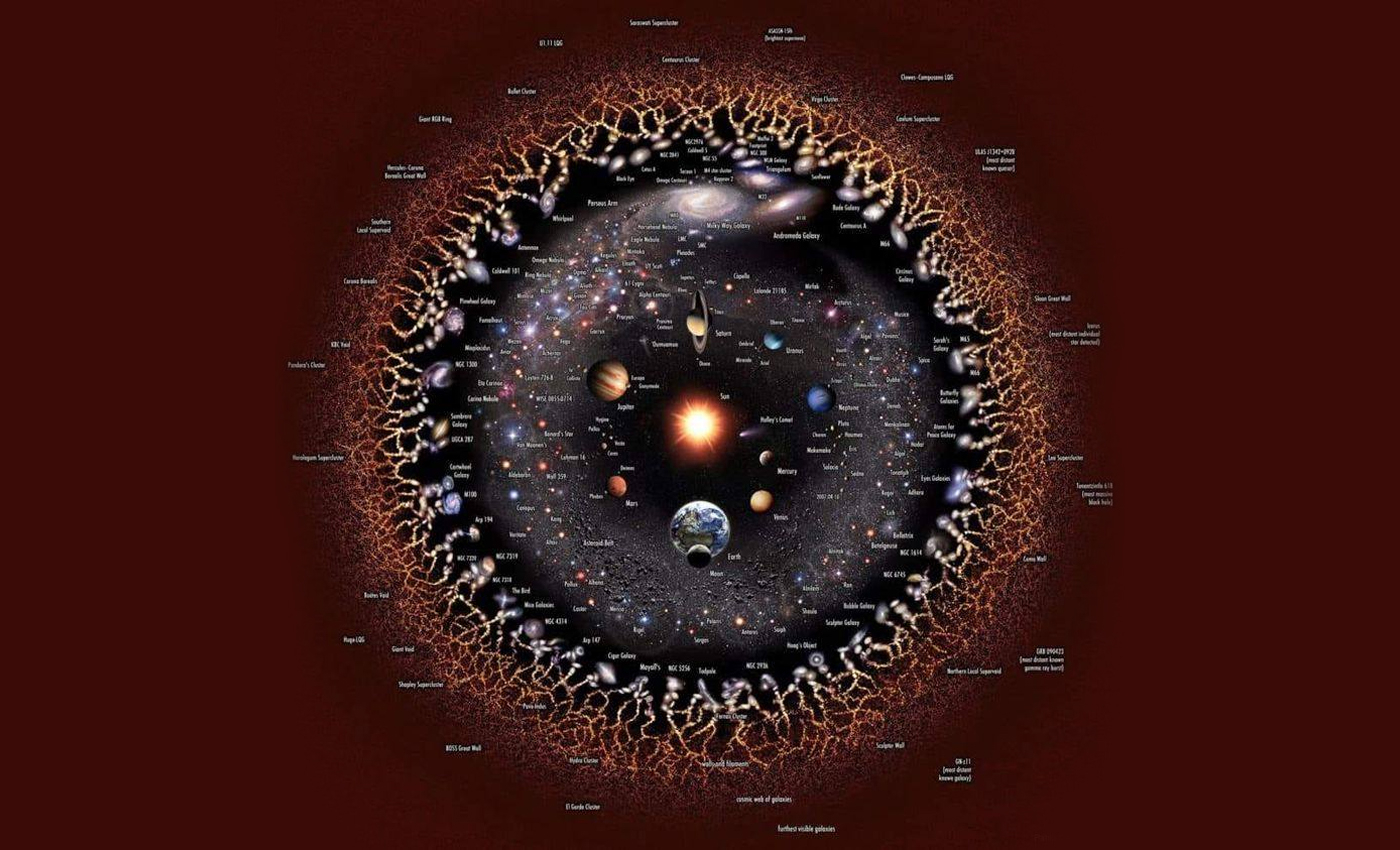 Artist Pablo Carlos Budassi designed this infographic illustration of the universe, not NASA, though is does include NASA images in it.
Several social media users have shared a colored illustration depicting the observable universe in an eyeball-like circular design. The caption reads, "NASA has outdone themselves, this is an image of the entire observable Universe. This is incredible. #NASA," implying the National Aeronautics and Space Administration (NASA) designed the illustration. However, it is misattributed. The illustration is the work of Argentinian artist Pablo Carlos Budassi.
According to Pablo Carlos Budassi's official website, "The Celestial Zoo" was designed and executed by combining logarithmic astronomical maps from Princeton University and images from NASA. On March 16, 2022, NASA featured Budassi's illustration as one of its "Astronomy Picture of the Day" (APOD) on its website.
The Facebook page "The Celestial Zoo" posted the illustration on August 16, 2020, describing it as "a tour of 210 places of interest in our Universe, describing each landscape with curious facts that are a must-know when planning our trips through the Cosmos. Featuring the most bizarre galaxies, stars, planets, and other weirdos of all colors and shapes."
The image is also put up for sale on Redbubble, the online marketplace for print-on-demand products based on user-submitted artwork. According to NASA multimedia guidelines, "NASA materials may not be used to state or imply the endorsement by NASA or by any NASA employee of a commercial product, service, or activity or used in any other manner that might mislead." Hence it is clear that its ownership lies with Pablo Carlos Budassi.
NASA also credits the illustration to the artist and the Wikimedia Commons license, which only accepts free images and other media files that are not subject to copyright restrictions.