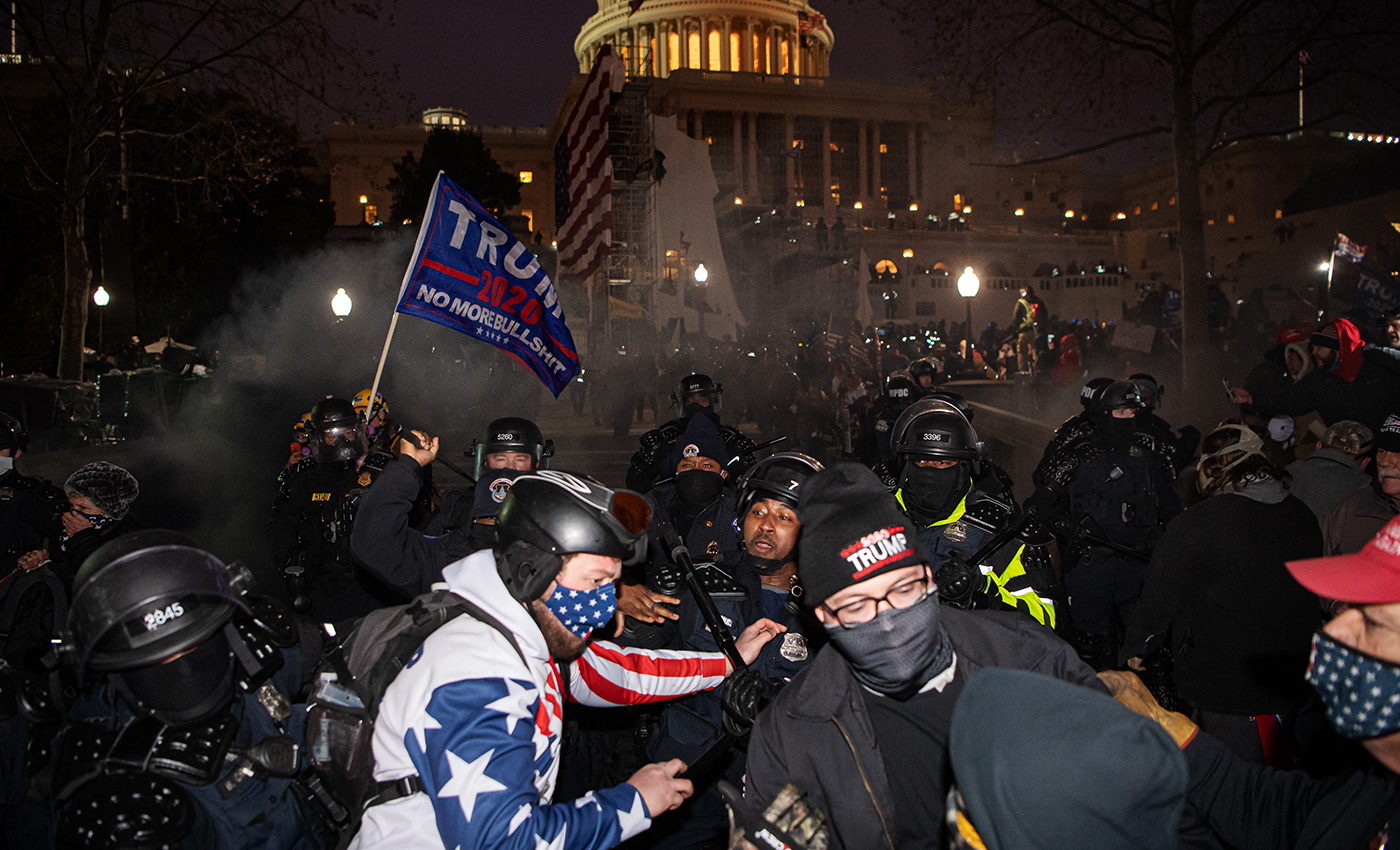 Two officers died by suicide after the Capitol insurrection, but it is not known if their suicides came about because of the Capitol insurrection.
On January 26, 2021, Robert J. Contee, III, Acting Chief of Police, Metropolitan Police Department of the District of Columbia, testified to the House Appropriations Committee about the security failures at the Capitol Building.
During the testimony, Contee said that two officers, who were present at the Capitol Building on January 6, died by suicide after the incident. He said, "Five people lost their lives on January 6, – Capitol Police Officer Brian Sicknick and four others. And tragically, two officers who were at the Capitol on January 6, one from the Capitol Police and MPD, took their own lives in the aftermath of that battle. We honor the service and sacrifices of Officers Brian Sicknick, Howard Liebengood, and Jeffery Smith, and offer condolences to all the grieving families."
According to Politico, before the testimony, Jeffery Smith's death had not been disclosed. Yogananda D. Pittman, the acting head of the U.S. Capitol Police, said that departments were ill-prepared for the attack during a closed-door briefing with the House Appropriations Committee. Pittman admitted that the Capitol Police board had denied a request for additional support from the National Guard just two days before the riot.
Forbes has reported that the department announced the suicide of officer Howard Liebengood, who was initially announced as off- duty. Officer Brian Sicknick died after sustaining injuries while safeguarding the Capitol building.
Several members of the MPD were attacked and injured during the insurrection of the Capitol Building. Indeed, two police officers were reported to have died by suicide following the Capitol insurrection, but it is not known if the reason for the suicide was the Capitol insurrection itself, although it is true that they could have taken this step because of trauma sustained during the insurrection.
Reference links
Metropolitan Police Department
Politico
Forbes