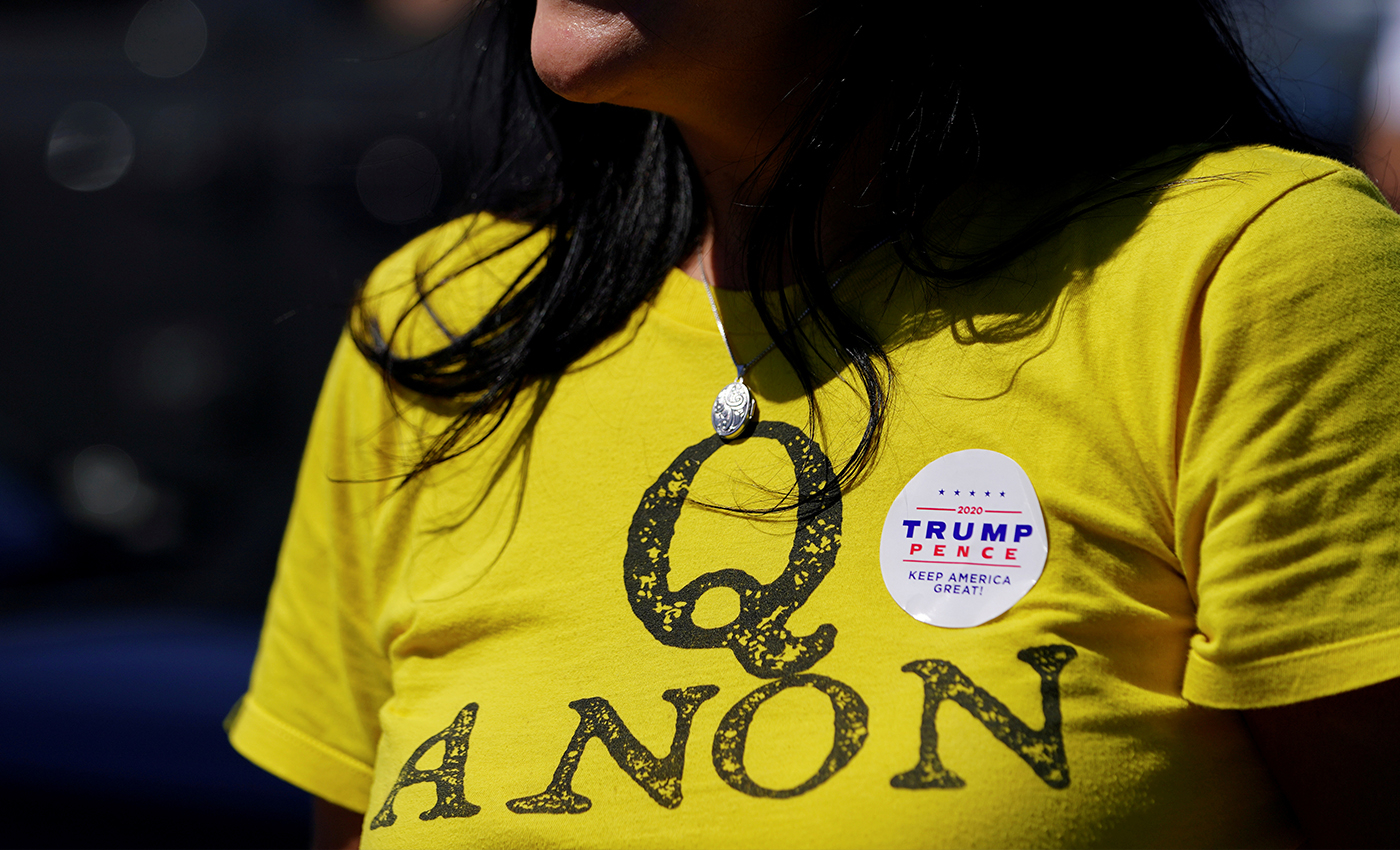 Federal agencies do not print electoral ballots. This theory originated from QAnon affiliated accounts
According to QAnon, a far-right conspiracy theory alleging that a cabal of Satan-worshipping pedophiles is running a global child sex-trafficking ring and plotting against U.S. President Donald Trump, Trump secretly watermarked mail-in ballots before the election to expose Democratic voter fraud. QAnon believers have been trying to decode the phrase "watch the water" after "Q" posted it on message board 8kun (formerly 8chan) in February 2018. The conspiracy theorists have falsely interpreted the term to be a coded message that Trump put watermarks on 2020 ballots so that he could later prove Democrats had created fraudulent ballots. However, Q conspiracy theories are unsubstantiated and are not true.
The claim morphed into: "Dept of Homeland Security (DHS) controlled 'official ballots' production. Dems print extras, not knowing about non-radioactive isotope watermarks on 'official ballots'. Military sting operation. After weeding out all counterfeit ballots, Trump landslide confirmed." However, according to Factcheck.org "the Department of Homeland Security doesn't produce ballots. That task is handled by local governments which, typically, contract with printing companies to make the ballots."
Chris Krebs, the former director of the Cybersecurity and Infrastructure Security Agency (CISA), debunked the bogus claim on Twitter on November 6, clarifying that the DHS and CISA do not design or audit ballots. Moreover, Jeff Ellington, president and chief operating officer of Runbeck Election Services—the printing company that produced the most ballots in the country this year—told USA Today that the federal government does not have the capability or the manpower to produce personalized ballot for each unique locality and "some states, like California, do have watermarks in their design and all ballots have QR codes to ensure they reach the correct voters. But these vary by locality and are not invisible."
Reference links
factcheck.org
Washington Post
Twitter