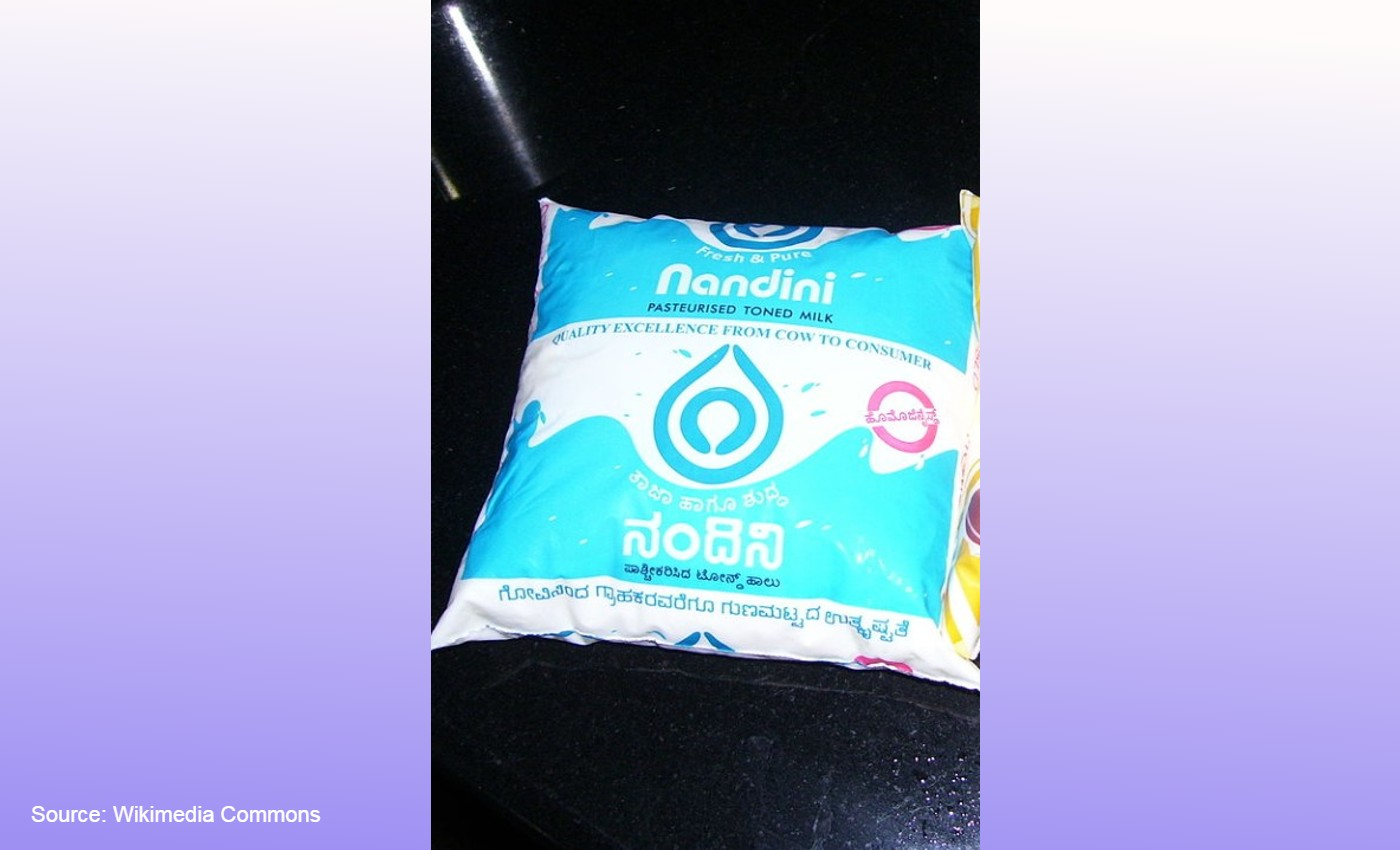 Karnataka CM Basavaraj Bommai dismissed reports of KMF's brand Nandini merging with Amul. Amit Shah's remarks were taken out of context.
Context
Union Home and Cooperation Minister Amit Shah had a two-day visit to Karnataka ahead of the upcoming Legislative Assembly elections in 2023. During his visit, he inaugurated the Mega Dairy at Mandya and spoke about Gujarat's White Revolution and milk cooperative on December 30, 2022. Following this, many misleading posts started circulating on social media, claiming that the Nandini Dairy brand, owned by the Karnataka Milk Federation, would be merged with the Gujarat Cooperative Federation's Anand Milk Union Limited (Amul). Opposition parties in Karnataka also criticized Amit Shah's statement, and the hashtag #SaveNandini began to trend on social media. One such post under this hashtag claims, "Karnataka's 'Nandini' to merge with Gujarat's 'Amul': Amit Shah."
However, it is false. Karnataka Chief Minister (CM) Basavaraj Bommai denied the speculation and confirmed there would be no merger of the two brands.
In Fact
Through a simple keyword search, we found several bases to refute the claim.
According to a press release by the Indian government's Press Information Bureau (PIB), Home and Cooperation Minister Amit Shah had in his speech said that "he would like to assure all the farmer brothers and sisters of Karnataka that Amul and Nandini will work together towards establishing primary dairies in every village of Karnataka and in next three years there will not be a single village in Karnataka where a primary dairy has not been established." It is this statement that appears to have been misconstrued to claim that Nandini will be merged with AMUL.
The Times of India reported on January 1, 2023 that Basavaraj Bommai, the chief minister of Karnataka, expressly rejected any claims of a merger of the brands. Anusha Ravi Sood, a journalist at The South First, posted a video of CM Bommai speaking to the media about the issue in Kannada. In the video, he says, "What do you say to those who make assumptions and criticize? What he said is clear. In cooperation with each other, Nandini and Amul need to help each other in technology and marketing. Both are two large organizations. These two organizations should work in a complementary manner. It doesn't mean that they will be merged. Nandini will exist for 100 years and forever."
Bommai went on to clarify Shah's statement, saying: "There is no problem. Amul will be in its place, and our Nandini will be in its place. If they work together in some area, both are benefited. For example, if Nandini's technology improves or Amul's technology improves, share it. Also, Amit Shah said to exchange the administrative measures. There is no need to misinterpret it; there is no need to make it big news and politicize it. As CM, I am saying that Nandini will always remain separate. That's what he (Amit Shah) also said."
It should be noted that this is not the first time a statement by Shah on dairy cooperatives has led to such speculation. A rumor about Nandini being merged with Amul did the rounds on social media in October 2022, following a statement by the Union Minister at a meeting of the North Eastern Council, in which he said Amul would be merged with five other unspecified cooperatives.
At the time, Karnataka Cooperation Minister S.T. Somashekhar dismissed the rumors by saying there was no proposal to merge Nandini with Amul, Deccan Herald reported.
The Verdict
Union Minister Amit Shah's statement regarding Amul and Nandini working together was misinterpreted. Karnataka Chief Minister Basavaraj Bommai has clarified that there is no proposed merger of the Nandini dairy brand with AMUL. Therefore, we are marking this claim as false.