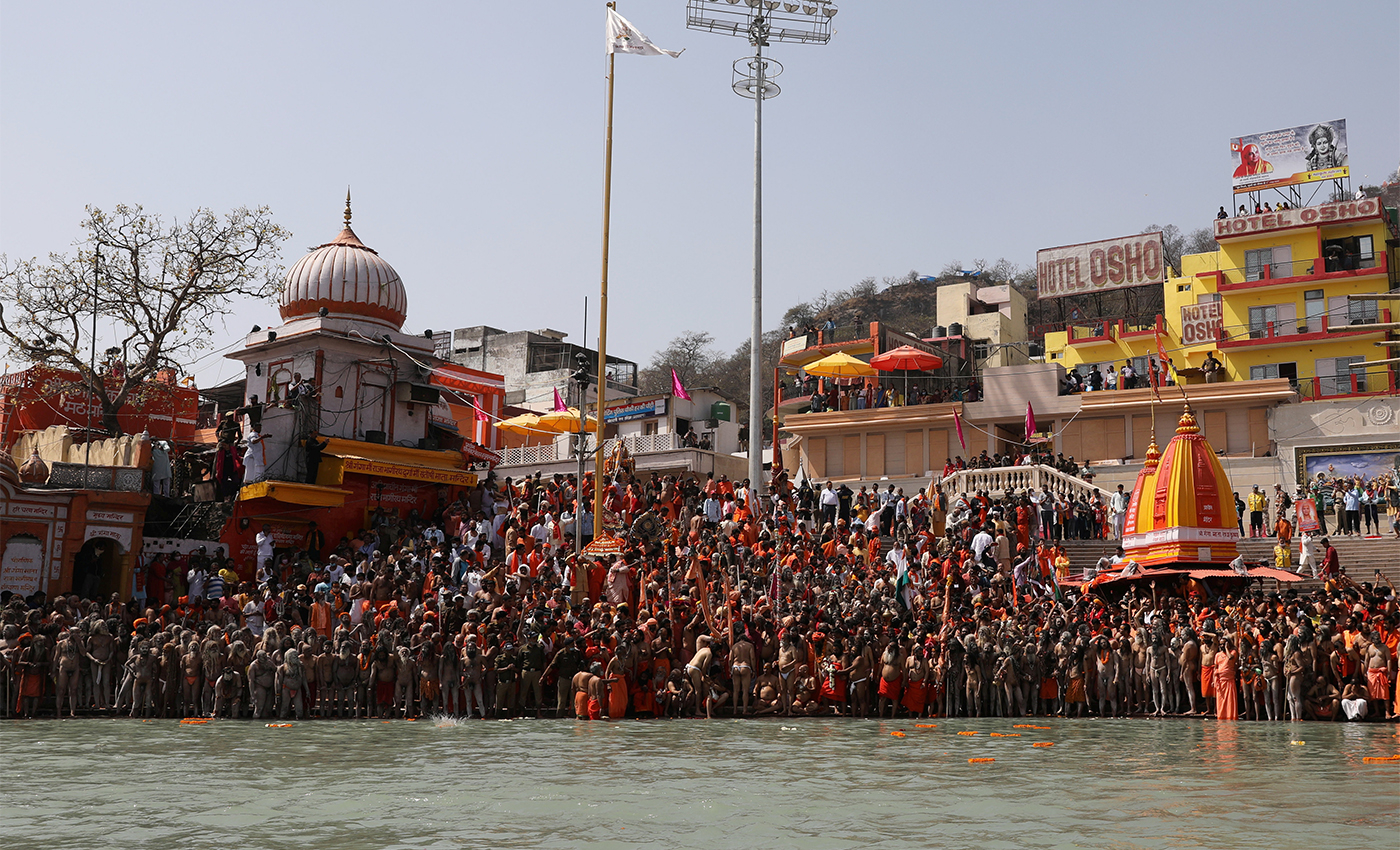 On the third day of the Shahi Snan, eight to ten lakh pilgrims took a bath in the Ganges river, making it the lowest football among all three days.
According to Hindu mythology, people can achieve Moksha or freedom from the cycle of birth and death by immersing themselves in the holy river of Ganges. The four auspicious days of the holy dip or Shahi Snan are in line with the planetary positions.
The Kumbh Mela that takes place once every 12 years, is currently taking place in Haridwar, Uttarakhand. Lakhs of devotees are taking a dip at the Ganges ghats in Haridwar and Rishikesh. The festival is following the COVID-19 guidelines.
In this year's Kumbh Mela, the first Shahi Snan occurred on March 11, 2021, on Mahashivratri. The second Snan happened on April 12, on Somvati Amavasya, and the third Snan took place on April 14, on Mesh Sankranti. The final Snan is scheduled to occur on April 27, on Chaitra Poornima.
The first two days of the Snan witnessed 30 lakh pilgrims each day. However, on the third day of the Shahi Snan, pilgrims between eight and ten lakh took a dip in the holy water of the Ganges. This figure was reportedly the lowest among all three days. Sanjay Gunjayal, the Inspector-general of police, believed the low figures helped to manage the crowd better. Ashok Kumar, the Kumbh Mela supervisor, added that lesser pilgrims visited the holy gathering due to the COVID-19 restrictions.
Between April 10 and April 14, over 1700 people from the Kumbh Mela tested positive for COVID-19.