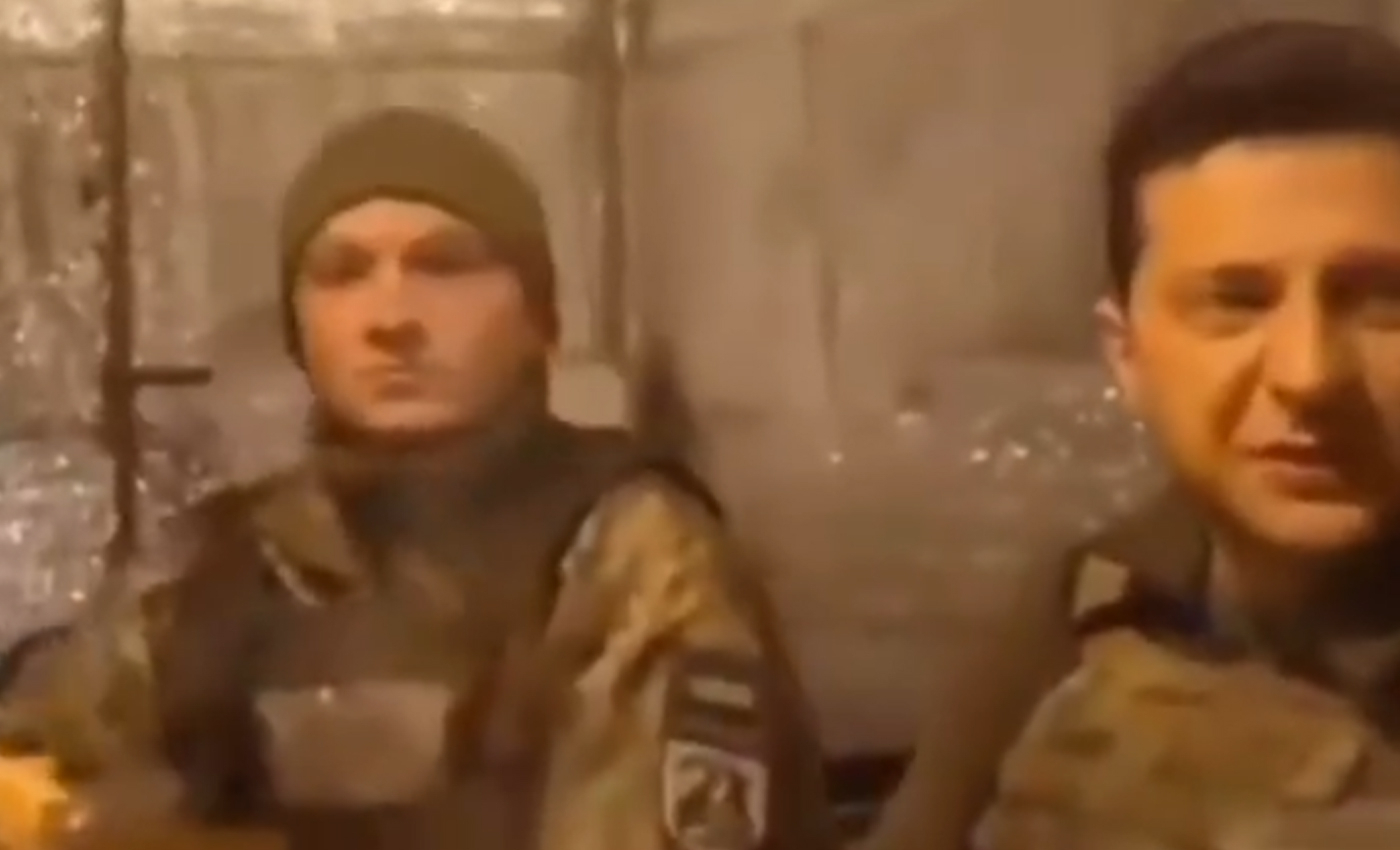 Though Zelenskyy did visit the army base, it was a week before Russian forces invaded Ukraine.
A video showing Ukrainian President Volodymyr Zelenskyy drinking coffee at a military base went viral on social media on February 26, 2022. The clip showed Zelenskyy drinking coffee with other army personnel. Various users shared the post with captions stating that Zelenskyy's visit to the army base was a gesture of his support during the crisis. However, the posts are misleading as the video was from a week before the invasion.
According to a BBC report, the video was shared across different social media platforms and has been viewed over 3 million times.
One of the Facebook users who shared the post stated, "Zelensky drinking coffee and chatting with his fellow Kyiv defenders this morning. Imagine what a morale boost it must be for these troops to have the freakin' president literally fighting next to you."
After a reverse image search, we found that the video was recorded on February 17, during Zelenskyy's visit to the Donetsk region, when he visited the frontline positions of the military. BBC also published a report on his visit, saying, "This week, as western governments escalated their warnings about the threat of all-out war with Russia, Volodymyr Zelenskyy decided to drop in on some of the Ukrainian soldiers who could be right in the path of an invasion."
Adding that the visit was Zelenskyy's way of showing support for his army, it stated it was also his way of sending a message to the west that "trying to appease Moscow over Ukraine was dangerous." The details of the visit are also available on Zelenskyy's official website.
Though it's true that Zelenskyy did visit the army and extended his support, the visit was a week before the invasion by Russian forces. Therefore, we are marking this claim as misleading.