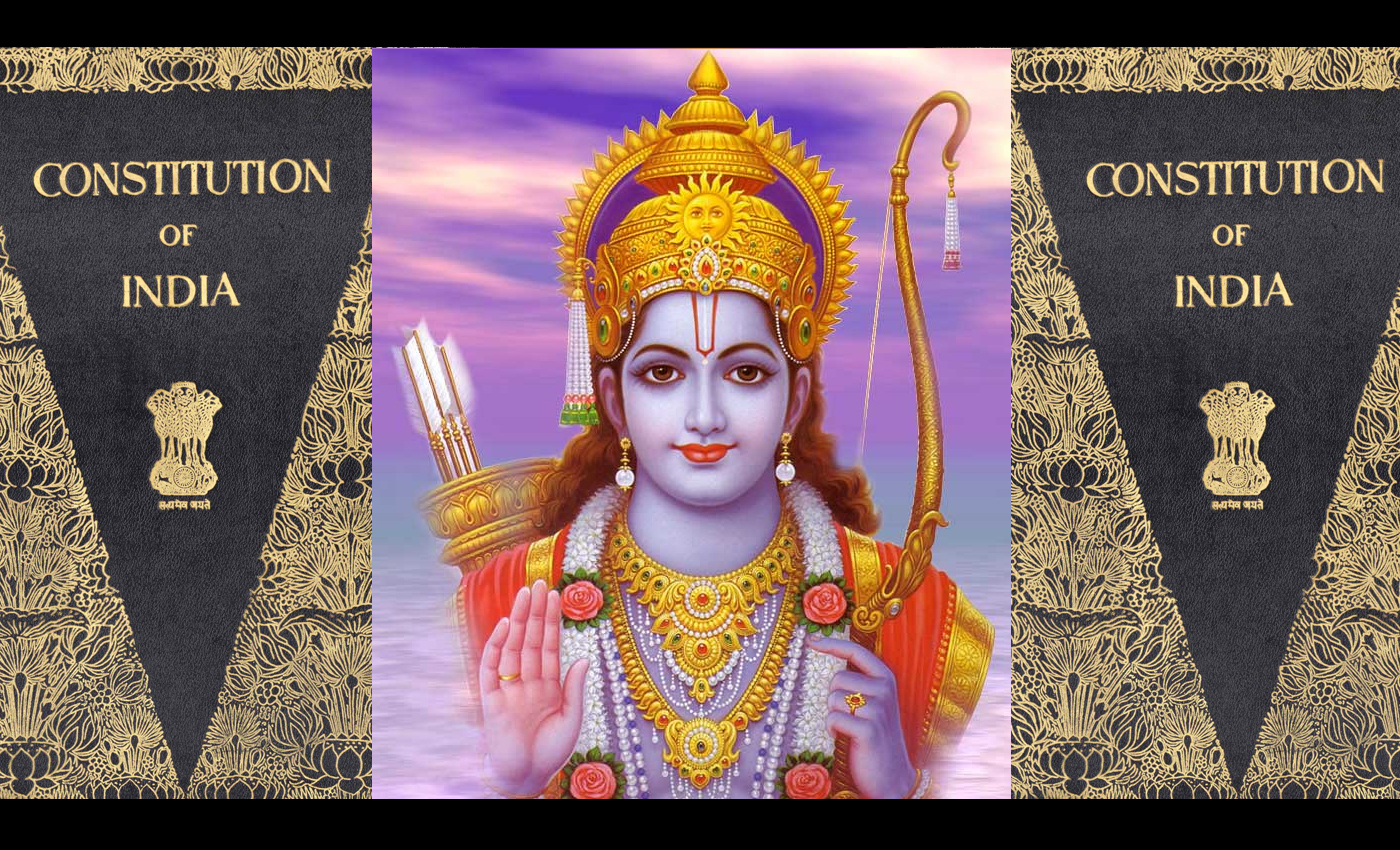 The handwritten document of the Constitution of India has a sketch of Lord Ram at the commencement of the chapter on Fundamental Rights.
The Constitution of India, the longest written constitution of any sovereign country in the world, was handwritten by Prem Behari Narain Raizada. On January 26, 1950, the Constitution of India came into effect. The artists of Shantiniketan exclusively handcrafted each page of the constitution under the guidance of Acharya Nandalal Bose. Prem Behari Narain Raizada had completed the calligraphy texts in Delhi. The original document contains illustrations of various aspects of the Indian culture such as Ram, Krishna, Gautam Buddha, Mahavir, Akbar, Shivaji, Guru Gobind Singh, Tipu Sultan, and Lakshmibai.
Part three of the constitution of the Fundamental Rights page has a picture of Lord Ram, Sita, and Laxman. This sketch depicts that Ram is returning to Ayodhya after defeating Ravana. The Union Law Minister Ravi Shankar Prasad posted this on August 05, when Ayodhya was decorated for the ceremony of Ram Mandir. The document is currently preserved in a particular helium-filled case in the library of the Parliament of India.
Reference links
Twitter
India TV News
HuffPost India