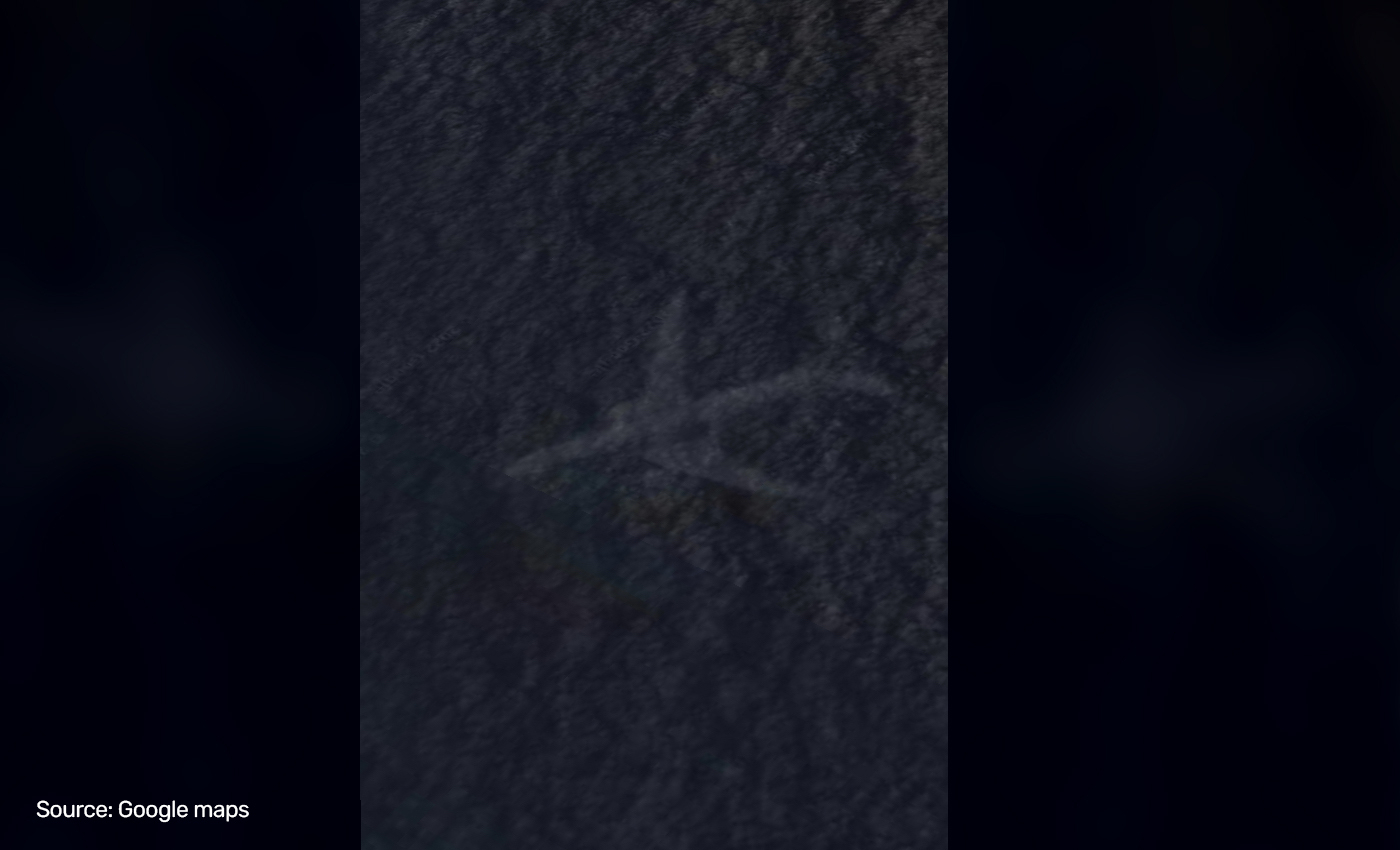 The image is not proof of a plane crash and is likely to be an image capture of a live plane caught by satellites.
Context:
A video from Google Earth shows an image of an intact plane that appears to have sunk beneath the ocean off the coast of Crooked Island, Bahamas. The image can be found using the coordinates 22°40'41.9"N, 73°49'42.2"W, and as of this writing, the image remains visible on Google Earth. Text overlaying the video reads "WTF," and the music evokes a creepy mood. Commenters on the video debate the image's veracity, with many believing it is evidence of a real plane crash. Several commenters discuss conspiracies involving 9/11 and speculate that the plane may have belonged to Pablo Escobar or is perhaps the wreckage of Malaysian Airlines Flight 370, which famously went missing in 2014.
In fact:
The Aviation Safety Network, which tracks accidents and safety concerns involving airliners, has recorded 20 fatal accidents in the Bahamas since 1919. Of these, only two plane crashes occurred in the vicinity of Crooked Island–the 1965 crash of a United States Air Force Fairchild C-119G Flying Boxcar and the 1991 crash of a Cessna U206 that has not been recovered. The Fairchild was destroyed, and parts washed up on the northeast shore of Acklins Island, south of the Google Earth image. Using the historic images function in Google Earth, which for this image goes back to 1985, no evidence of a plane crash can be seen. It is only visible in the current composite, ruling out the Cessna U206 crash in 1991. In addition, another Cessna carrying four Americans crashed in the area in 1997, but the plane was destroyed completely. The only known wreckage of an aircraft belonging to Pablo Escobar in the Bahamas is off Norman Cay in another part of the Bahamas. Malaysian Airlines Flight 370 disappeared and presumably crashed over the Indian Ocean, far from the Bahamas.
In all likelihood, this is an image of a plane that flew over this area and was inadvertently captured by satellites used by Google's data providers to compose the photos for Google Earth and Maps. This is pointed out several times in the comments below the post. Google Earth's Help page explains that aerial imagery is often layered in a "mosaic," meaning different images are captured over time to compose the image seen in the application. It is highly likely that one layer of the image shows a plane mid-flight. There have been previous reports of similar images on Google Earth, including one off the coast of Edinburgh, Scotland.
The verdict:
The image is unlikely to be a real wreck of an aircraft and far more likely to be a fluke of how Google Earth creates its images.