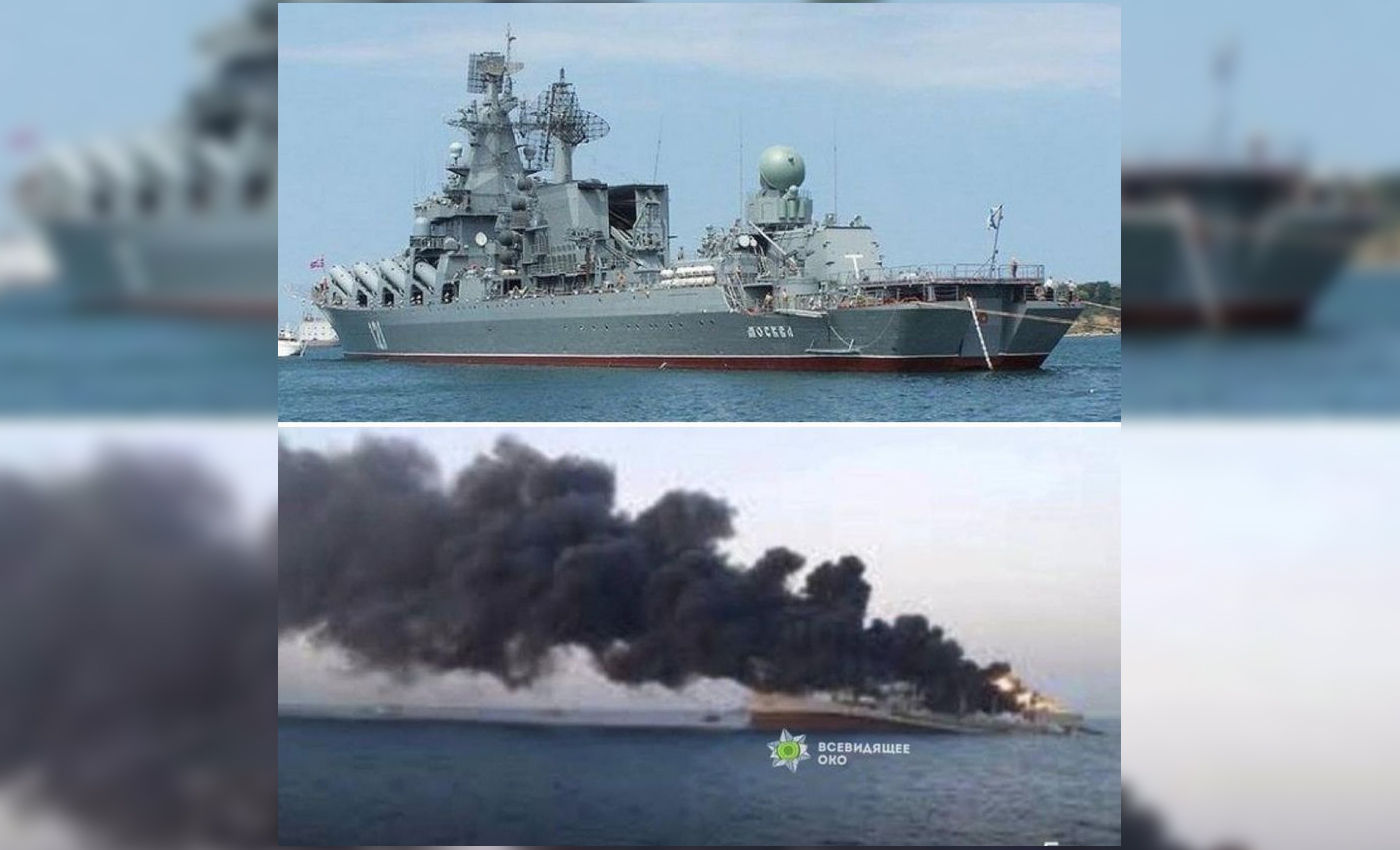 Though Russia claims the Moskva exploded and sank in April 2022, this image shows a burning Iranian naval warship from 2021.
Claims that Ukraine attacked a Russian warship alongside an image of a ship on fire are circulating on social media. The caption reads, "Ukraine says they hit a Russian missile cruiser "Moskva" in the Black Sea near Odessa, it was severely damaged." Though claims that the Moskva exploded and sank have been verified, the image in the post is not related to the incident.
Through a reverse image search, we found that the photo of the burning ship was taken in 2021, and was reported on by many credible media outlets. The ship, named Kharg, was Iran's largest navy ship. The Washington Post reported that it sank on June 2, 2021, off the port of Jask, close to the Strait of Hormuz, Oman, after firefighting efforts that lasted nearly a day. The image is not related to the ongoing war between Ukraine and Russia.
On April 15, 2022, Russia said its flagship in its Black Sea Fleet, the Moskva, sank after an explosion and fire that Ukraine claimed was caused by a missile strike, Reuters reported. The Russian Defense Ministry said that over 500 crew members aboard the Soviet-era missile cruiser evacuated after ammunition on board exploded. Ukraine said it hit the warship with a Ukrainian-made Neptune anti-ship missile. News organizations like Reuters, Associated Press News, and BBC News have not been able to verify any of the claims independently.