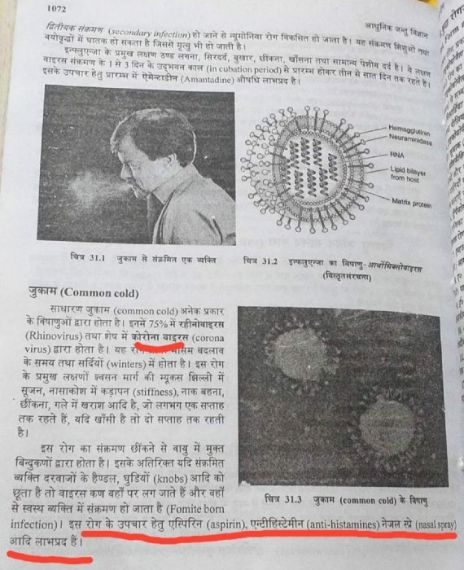 Information provided by the World Health Organization and the CDC state that there is no approved medicine to cure COVID-19 as of yet.
An image has been circulated on social media claiming that in Dr Ramesh Gupta had stated in his zoology book about coronavirus and the medicines for the virus.
The content of the image includes information about coronaviruses in general and about the specific one that causes COVID-19.
Information about COVID-19 published by the U.S. Center for Disease Control and Prevention (CDC) states that coronavirus is a family of viruses and mentions 7 types of coronaviruses that infect human. Among them, SARS-CoV-2 is the one that causes the disease COVID-19. It also has stated that there are no antiviral drugs approved by the Food and Drug Administration (FDA) to treat it as of yet.
The World Health Organisation's COVID-19 advice for the public also states that there are currently no drugs licensed for the treatment or prevention of COVID-19.
The COVID-19 pandemic has given rise to a lot of potentially dangerous misinformation. For reliable advice on COVID-19 including symptoms, prevention and available treatment, please refer to the World Health Organisation or your national healthcare authority.