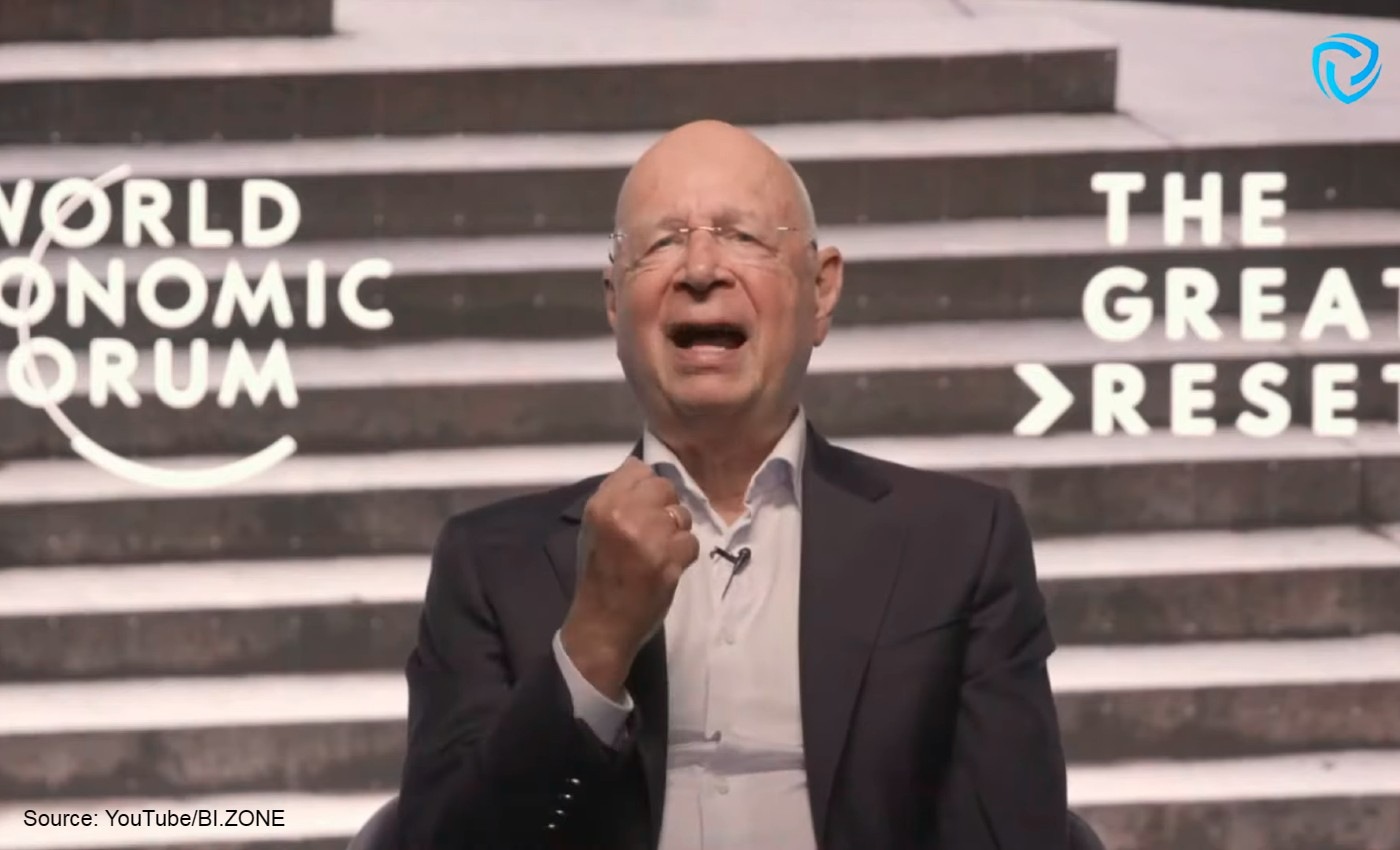 A video clip of Klaus Schwab's opening remarks at the 2020 Cyber Polygon initiative has been edited and shared with a false narrative.
Context
A 35-second video of World Economic Forum (WEF) founder Klaus Schwab speaking about cyber security is circulating on social media. In the video clip, Schwab warns of the potential dangers of a cyber attack on global power, transport and healthcare infrastructure. Posted on Facebook on January 14, 2023, the video clip includes ominous background music and is interspersed with generic visuals of hospitals, patients in distress, empty buildings, riots, and whole countries losing electricity. The caption accompanying the video reads, "WEF - Klaus Schwab, warning of cyber attack so vast it disconnects the internet. The new internet will only be accessible to those with digital biometric ID."
Schwab did warn of a large-scale cyber attack in a statement delivered in 2020, and the WEF published a white paper in 2021 describing the benefits of digital IDs in improving national economies. However, the Facebook caption implies that Schwab extended his warning to say that this would lead to digital IDs being required to access essential services, such as access to the internet, in the near future. Neither he nor the WEF has ever made such a statement.
In Fact
A reverse image search showed that the video clip is from the July 2020 Cyber Polygon event, a cybersecurity initiative that brings together senior officials from global organizations and leading figures in practical cybersecurity. The complete recording of the event can be found on the Cyber Polygon website and YouTube. In the full video of his opening statement, Schwab issues warnings about what could happen if cybersecurity is not taken seriously and the benefits of cybersecurity on a global scale. The original video statement shows Schwab speaking against a plain backdrop without any of the visuals seen in the viral clip.
Biometric Update reported in November 2021 that the WEF promoted the idea of digital IDs to "give people everywhere access not only to financial services but to political and social circles." The WEF cited India's Aadhaar identification program as an example.
The Facebook caption suggests that Schwab warned that in the event of a massive cyber attack, new systems would be brought into force where everyone would have to use digital biometric IDs for accessing the internet. However, this is not an idea suggested by Schwab or the WEF. We also did not find evidence of any such agenda presented by any other institution over the years.
The Verdict
An out-of-context video clip of WEF founder Klaus Schwab speaking about cybersecurity has been shared with a false narrative that his suggestions involve the implementation of mandatory digital biometric IDs for everyone in the world to access the internet. There is no evidence that Schwab or anyone in the WEF has ever suggested such an idea. Therefore, we have marked this claim as false.