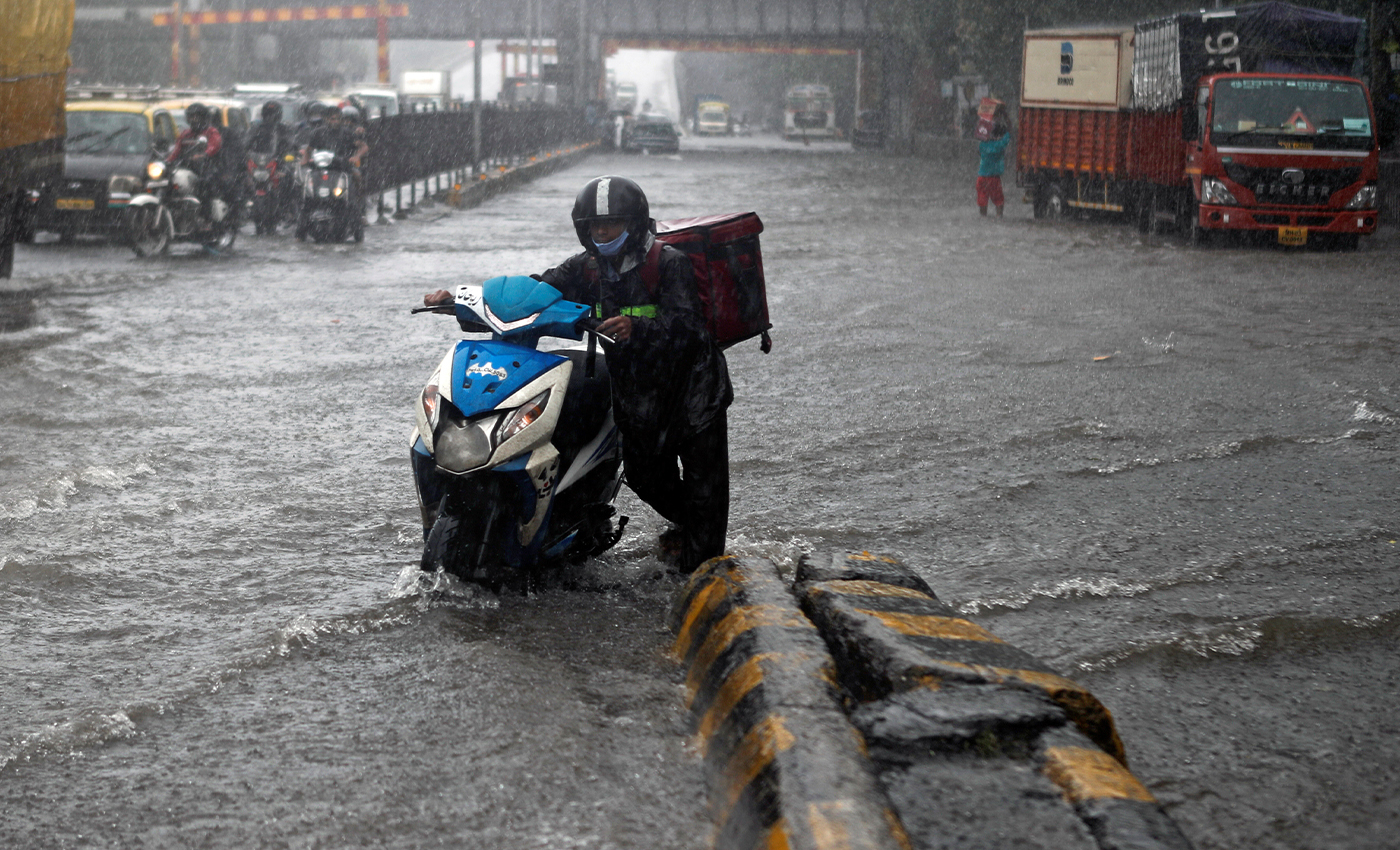 An old video from Medina, Saudi Arabia, has been circulated with the false claim that Cyclone Tauktae has damaged Mumbai's Trident hotel.
On May 17, 2021, cyclone Tauktae hit Mumbai, due to which, India Meteorological Department's (IMD) Mumbai center, Santacruz, in the suburbs, recorded a 24-hour downpour in May with 230.3 mm rainfall. At the same time, Colaba in South Mumbai recorded 207.6 mm rainfall, as reported by the Press Trust of India.
In the areas hit by the cyclonic storm, there were damages and fatalities. There are several images, videos, and blogs about the cyclone. Random posts linked to cyclone Tauktae have gone viral in light of the situation. One such video depicts some parked cars being smashed down after building material falls and collapses due to heavy rainfall and wind. According to the video, the incident happened at Trident hotel in Mumbai and the Nariman Point, which were damaged. Parts of the video were also distributed as photographs.
On investigation, we found that the video clip is from Saudi Arabia and was filmed in 2020 when torrential rain hit the city of Medina. We found that the timestamp at the right corner of the video clip is July 30, 2020. Al Jazeera's article from August 1, 2020, also featured the same viral CCTV footage.
On May 17, All India Radio (AIR), Mumbai tweeted real-time visuals of the Trident hotel and the Nariman point and wrote that "No incident of tree/structure fall on vehicles is reported near Trident hotel in Mumbai." They informed that the fake news is in circulation, and according to reports, no such incidents have happened.
Reference links
Aljazeera
Twitter
Press Trust of India