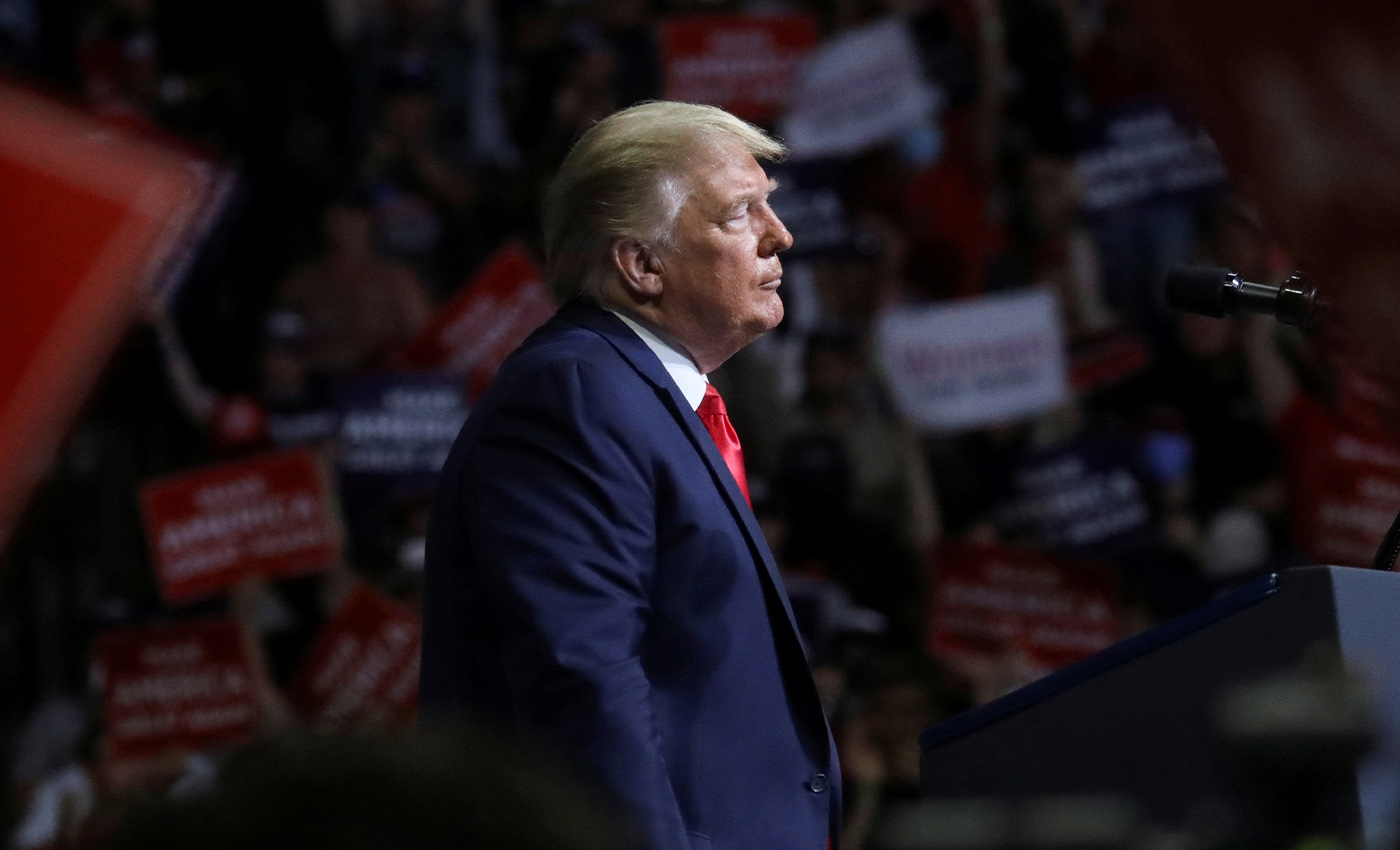 Politifact found that Trump has kept 24% of his promises, compromised on 20% of his promises, and broke 49% of his promises.
Trump's 2020 Presidential campaign features a slogan' Promises Kept.' During his speech at the Republican National Convention, Trump said he kept his promise, which he made to the people of America during the 2016 campaign. This is not the first time he made this claim. On January 9, during a campaign rally in Toledo, Trump said he had completed more promises than he made. Trump has kept some of his 2016 campaign pledges, including U.S. withdrawal from the Trans-Pacific Partnership, providing veterans with the ability to receive public Department of Veterans Affairs treatment or attending the private doctor of their choice, changing visa rules to enhance penalties for overstaying, more conservative federal judges, and a rollback of environmental regulations. But, he did not keep all his promises.
According to the Washington Post, Trump made a total of 282 promises during his 2016 campaign. Politifact has been tracking 100 of these promises Trump made. They found that he has kept 24% of his promises, compromised on 20% of his promises, broke 49% of his promises, and stalled 5%. Washington Post found that Trump has broken about 43 percent of 60 key promises — and kept about 35 percent. He settled for a compromise on 12 percent. The 60 promises tracked by the Washington Post can be found in the 'Contract with the American Voter,' a contract that Trump had signed and invited supporters to sign their own copies. That plan listed 60 promises, some of which he said he would fulfill on the day he took the oath of office. Others, he said, would be implemented or launched in his first 100 days.
Some of the key promises he made during the 2016 campaign and did not fulfill include expanding the economy 4 percent a year, fully repealing Obamacare, and making sure the $1 trillion infrastructure plan will be revenue-neutral, and build a wall and make Mexico pay for it.
Therefore, we conclude that Trump did not fulfill all his campaign promises. His assertion that he completed all his campaign promises is false.
Reference links
Politifact
Washington Post
Washington Post