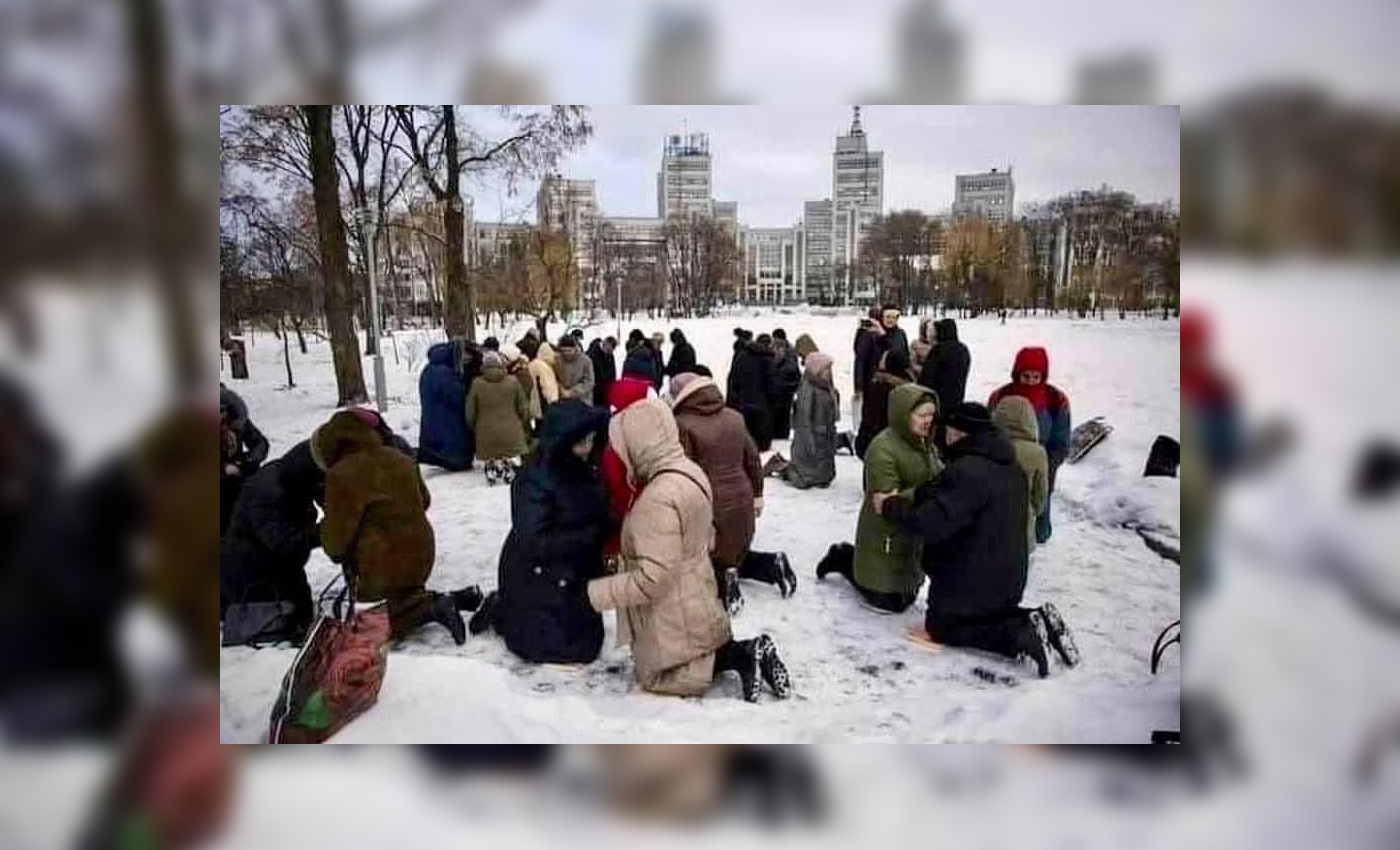 An old photo of Ukrainians praying from 2019 is being falsely in relation to the conflict with Russia.
In light of the ongoing Russian invasion of Ukraine, a photograph of people kneeling in the snow and praying has started doing the rounds on social media. The image's caption claims that it shows Ukrainian Christians praying outdoors "in the snow, for their country in this phase of war danger."
However, the image is not recent; it is from September 2019.
Through a reverse image search, we found an article with an identical picture published on September 25, 2019. The article was published by the International Mission Board (IMB) — a Baptist missionary society — and carries the title "Standing on Our Knees."
According to the article, the Ukrainians pictured prayed outdoors for peace every morning at Freedom Square in Kharkiv after 2014.
The viral image has nothing to do with the ongoing tension between Russia and Ukraine. It was initially captured in the Ukrainian city of Kharkiv and is from 2019.
Reference links
The International Mission Board
Reuters