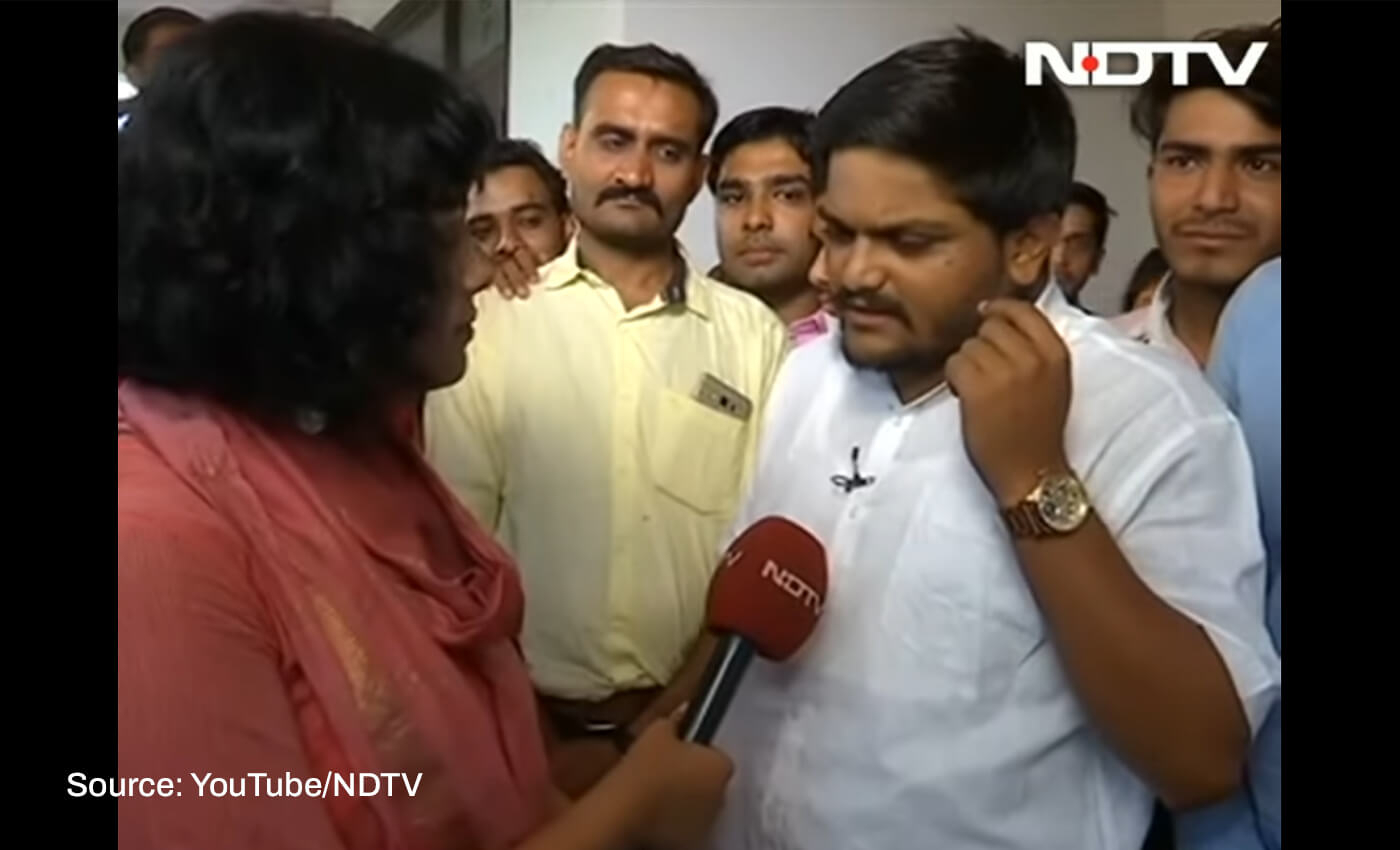 Patel had called Narendra Modi 'feku' in an interview in 2016 when the former was in Congress. After joining BJP, Patel didn't make any such comments.
Context:
A video claiming BJP leader Hardik Patel called Prime Minister Narendra Modi 'feku (a person who makes false promises)' is doing rounds on social media. The 40-second viral clip is an NDTV report where the reporter asks Patel to comment on Modi, and the former Congress leader uses the term 'feku' for PM Modi." The post's caption read, "BJP leader Hardik Patel said Modi is feku. Kejriwal is the development of India."
In fact:
The video in question was uploaded on the NDTV YouTube channel on July 16, 2016. The report is titled "What Hardik Patel thinks of PM Modi and other 'netas'". In the video, the reporter quizzes Patel on his quick opinions on political leaders. The reporter asks him to comment on Modi, and Patel replies with the term 'feku'.
According to a Hindustan Times report dated June 2, 2022, a few days after quitting the Congress party, Patidar leader Hardik Patel joined BJP ahead of the assembly elections in Uttar Pradesh. This proves Hardik Patel didn't call Modi 'feku" as a BJP leader. The viral video is a 2016 NDTV report which is being shared without proper context.
Patel was an active member and leader of the Congress party in Gujarat, where he campaigned against the BJP during the 2019 general elections. He had gained prominence in the state as a leader of the Patidar community which has on an agitation seeking Other Backward Class(OBC) status in 2015. Announcing his switch to BJP in June, Hardik wrote on Twitter, "For the national, state interest, public and social interest, I am going to start a new chapter from today. I will work as a small soldier in the nation's service under the leadership of the successful Prime Minister of India, Shri Narendra Bhai Modi." After joining the party, he has been seen actively campaigning for BJP for the upcoming elections in the state. No media outlet has reported him criticizing Modi and other BJP leaders after he joined the saffron party.
The verdict:
An old NDTV report from 2016 was shared claiming BJP leader Hardik Patel called Modi 'feku'. Hence, we have marked this claim as misleading.
Reference links
NDTV
Hindustan Times
Hardik Patel