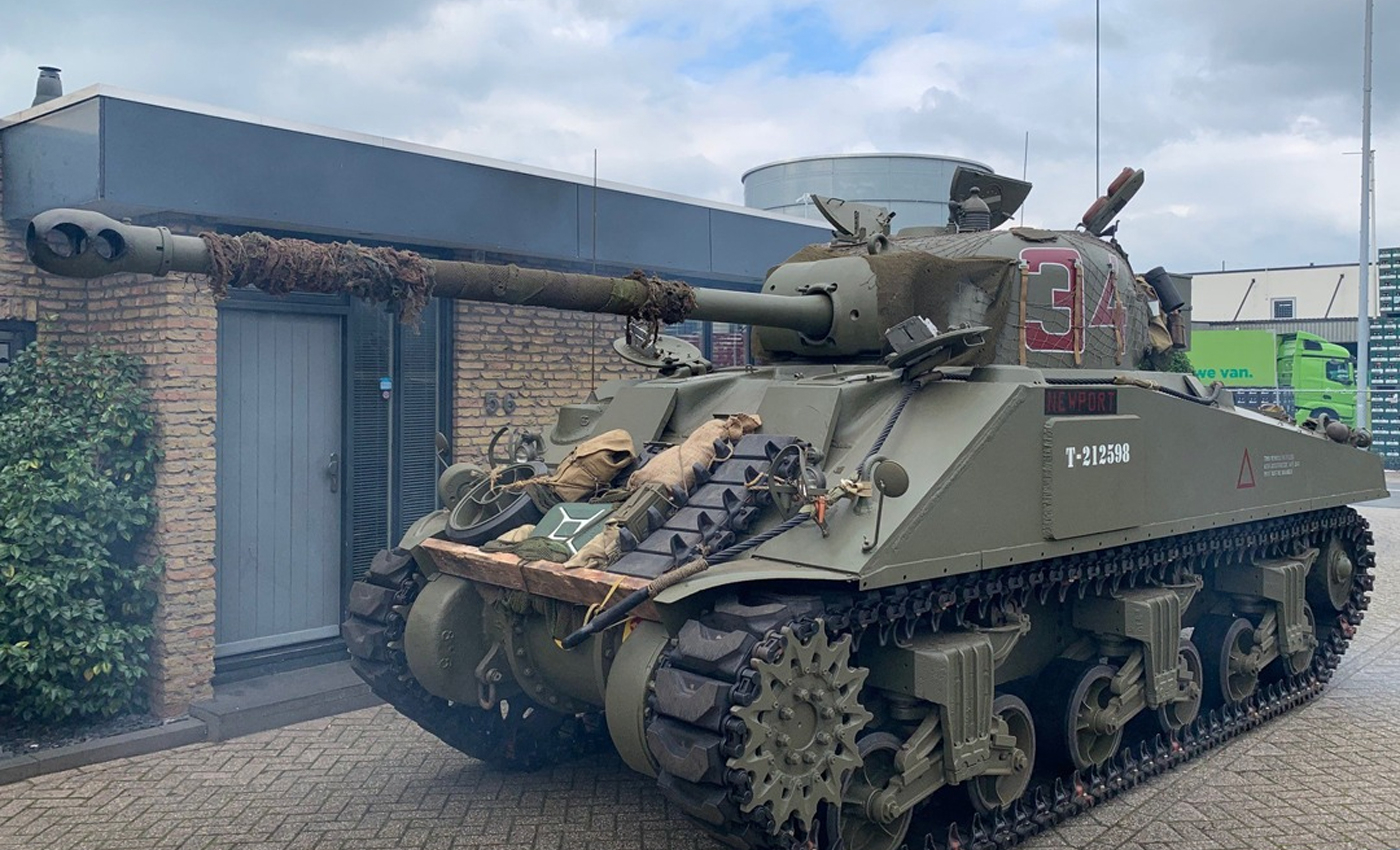 The video shows a refurbished vintage tank used in exhibitions. There is no evidence of military tanks purchased or used by farmers in the protest.
Context:
Farmers in the Netherlands have been protesting against their government's plan to cut nitrogen emissions by 50 percent by 2030. The proposal includes reducing livestock and the buyout of farmland which produces ammonia and nitrogen oxide in large quantities. As the protests intensified, farmers also used trucks and tractors to block roads and the entrances of supermarket distribution warehouses, causing chaos.
As the outraged farmers continued their action, a Facebook post with footage of a Sherman tank claimed that Dutch farmers had purchased it to block entrances to supermarket warehouses. The post has garnered more than 250 likes and many reactions. Several images and videos of Sherman tanks are circulating on social media platforms bearing similar claims. These claims are false, and the video in question does not depict the current demonstrations in the Netherlands.
In fact:
We found the photo of the same tank with the number "34" painted in red, shared on the Facebook page of The Tank Museum in Bovington, U.K., on May 2, 2022. It said the restored tank is scheduled to appear at TANKFEST for the first time. Similar photos of the tank were posted on the Facebook page of Classic MV with the text: "Since we sadly couldn't make it to A&E 2022 and Tankfest 2022 due to issues with customs/export papers etc, we are happy to finally participate in an event nearby. Ommen 75 Vrijheid!"
Classic MV's Facebook page also clarified on July 7, 2022, that they were falsely linked with farmers' protests after the video of the tank offloading onto the street was captured by onlookers. The video then made its way online and was subsequently connected to the farmer's protests. The post further noted that the company had no involvement in the protests but supported their cause.
We also found a website that features all the surviving M4 Sherman tanks. It has the same photo with the Serial Number 21938 and identifies the owner as "Classic MV's" located in the Netherlands. Further, the surroundings, including the truck and buildings seen in the shared video, match the photographs posted by Classic MVs on its Facebook page. Associated Press has also debunked this claim along with other claims related to farmers' protests in the Netherlands.
The farmers did not use the tank during the protests. The video of the tank rolling down the street is not linked to the Dutch farmers' protests but shows the tank used to feature in exhibitions.
Verdict:
The restored vintage Sherman Firefly tank shown in the original video has been used to make false claims about Dutch farmers purchasing a tank to use in the protest. Therefore, we have marked this claim as false.