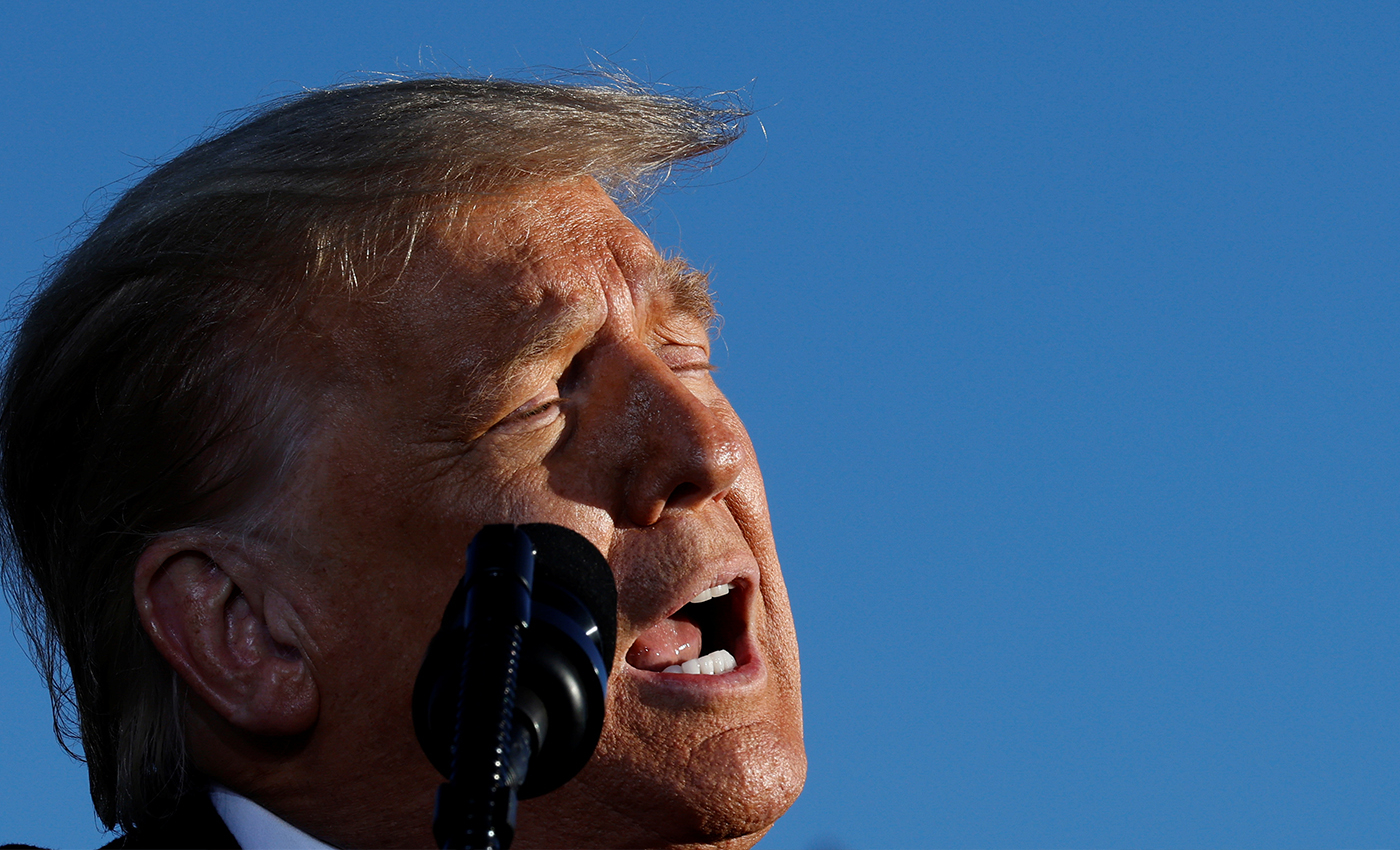 On May 15, Trump's blog post on the alleged voter fraud was inaccessible for an hour, which has lead to unverified theories on what caused the crash.
As a vote recount of the US 2020 presidential election continues in Arizona's Maricopa County, former President Donald Trump claimed that the county's entire database was deleted illegally. Writing on his blog site, Trump said that the records were deleted during an audit. Trump has falsely claimed that he lost the Presidential election due to voter fraud on several occasions.
According to Business Insider, Trump's website was down for at least an hour, and the following message was displayed on the page: "An error has occurred, and this URL cannot be processed at this time." Other media outlets cited this in their reports. The blog post has not been deleted.
Several pro-Trump social media users and fake news websites claimed that the website crashed due to hackers deliberately shutting down the site on account of the news. Others claimed that the site crashed due to concerns of the repercussions of the fake news. However, there is no evidence to suggest why the website may have crashed,
The Arizona Senate held a hearing on May 17 to hear an update on the election audit and respond to Maricopa County's concerns. The first recount has been completed, and it reportedly had a security issue, leading to Trump's allegation of fraud.
On May 17, the Maricopa County Board of Supervisors, in their letter to the President of the Arizona Senate, refuted the claim. According to the letter, the claim specifically was that the D drive of the system EMSPrimary, the entire 'Database' directory on the server, had been removed. They said it was untrue.
The audit is being contested by Democrats, as well as a number of Republicans, and election officials. They have stated that the audit exaggerates unfounded claims of voter fraud and erodes public confidence in Arizona's election system. According to a county official and the state Democratic Party, the secretive recount procedures violated state election laws and posed a security risk due to the loss in the chain of custody over the voting machines when it was handed over to the auditors.
While it is true that Trump's website crashed at this time, there is no evidence that this was due to the inaccurate blog post on the recount in Arizona. As such, we have marked the claim as misleading.