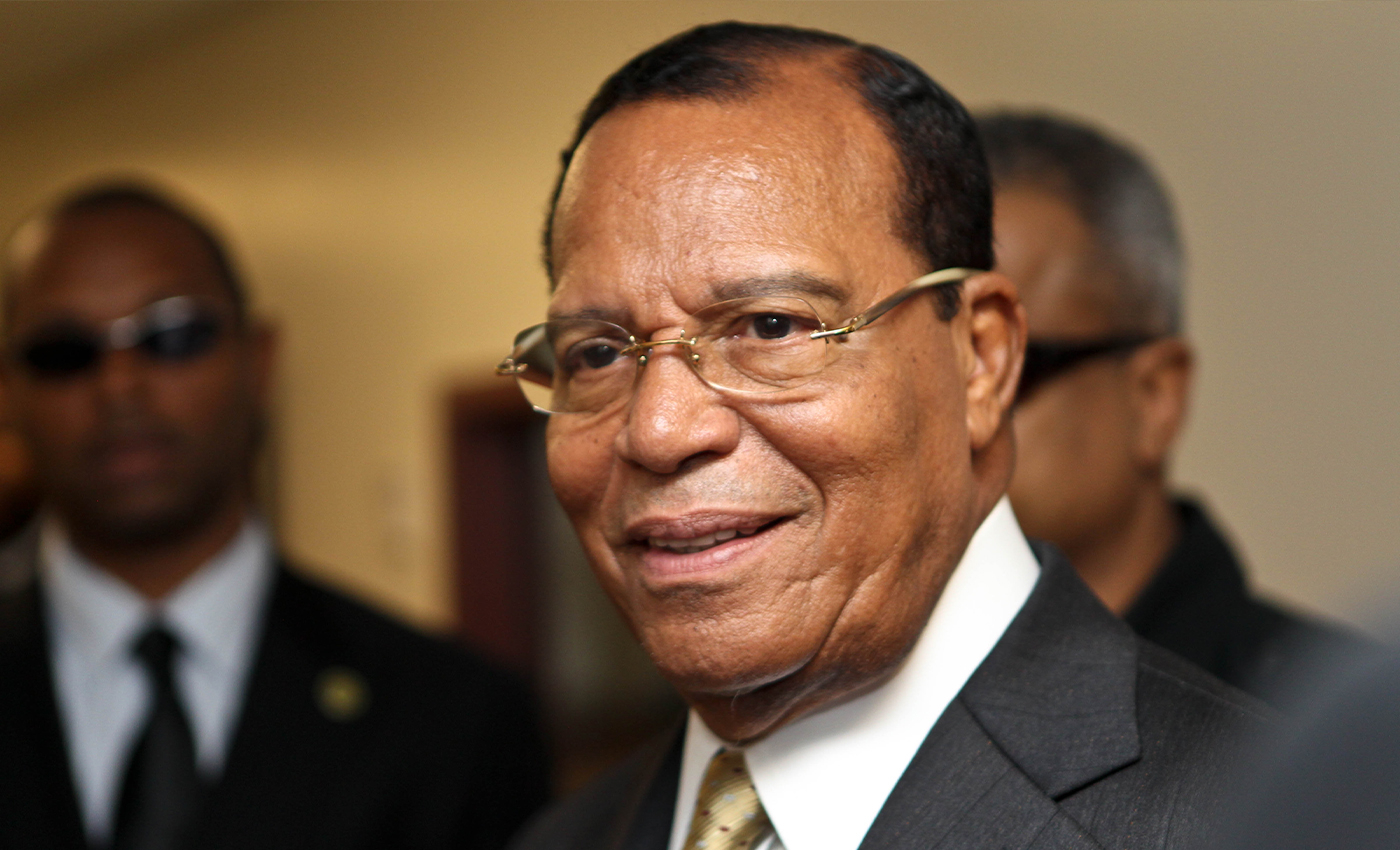 Louis Farrakhan does not support Donald Trump. His words are ironic against Trump.
Louis Farrakhan, formerly known as Louis X, is an American religious leader and political activist who heads the Nation of Islam (NOI).
In 2016, during a sermon in Chicago, Farrakhan said he likes Republican candidate Donald Trump and praised him as the only candidate who has stood in front of the Jewish community. Farrakhan also said that Trump doesn't want money, as reported by the Anti-Defamation League, a Jewish civil rights organization.
Farrakhan admires Trump because he believed the billionaire self-funded presidential campaign and was not taking money from the Jewish community. He said - 'Not that I'm for Mr. Trump, but I like what I'm looking at.' He cleared that he did not endorse Trump. These were the words from a ceremony of black nationalist organization's annual Savior's day.
Farrakhan's comments were meant to be ironic. This came after Trump failed to disavow white supremacist David Duke- who had voiced support for Trump's campaign- when asked by host Jake Tapper if he would disavow Duke and other white supremacist groups -while he appeared on a CNN show on February 28, 2016.
In 2018, Farrakhan again praised Trump for 'destroying every enemy that was an enemy of their rise' in a radio show. He included the Department of Justice (DOJ), the Federal Bureau of Investigation (FBI), and the media in this 'group of enemies.' Conservative Candace Owens and Glenn Beck both took note of Farrakhan's position and analyzed it connecting the scenario to the middle east. There were trying to make condemnations of the African American people.
In 2017 Farrakhan called President Donald Trump to repent for America's sins and chastised Americans during a speech at the Watergate Hotel. The talk focused on injustices against African Americans and Muslims and seemed to single out a longtime favorite target of the religious leader: Jews. He discussed the Nation of Islam book: The Secret Relationship Between Blacks and Jews.
He warned Trump, saying 'You won't make America great again, not in our time,' referring to the president's 'Make America Great Again' campaign slogan.
Reference links
Glenn Beck
AP NEWS
AP NEWS