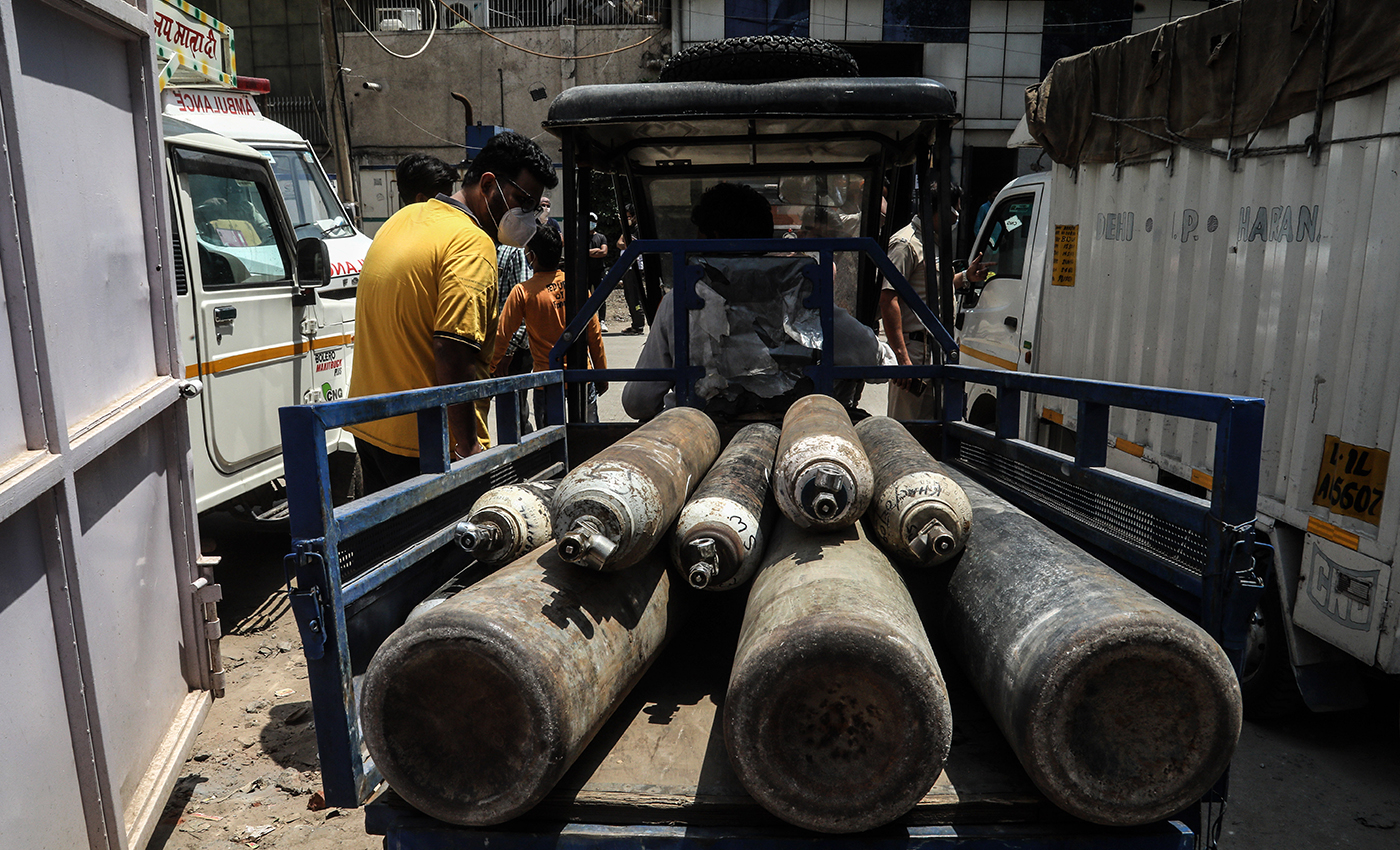 Empty oxygens tanks are being airlifted to the Bokaro steel plant of Jharkhand and further transported to various cities through trains or roads.
On April 25, 2021, a post on the official Twitter handle of Yogi Adityanath, Chief Minister of Uttar Pradesh, informed about a decision taken by the Government on the procurement of oxygen tankers. The shared news article reported that the Government would send two empty oxygen tankers through airplanes to pick up liquid oxygens from Bokaro, Jharkhand. Further, Yogi added that the filled tanks of oxygen would be transported to Lucknow and other parts of the state through trains.
The Ministry of Railways has started trains called "Oxygen Express" for continuous oxygen supply to parts of the country.
On April 23, the Press Trust of India reported that the Indian Air Force airlifted the empty oxygen tanks to various filling stations across the country.
NDTV reported that "IAF's C-17 and IL-76 heavy-lift aircraft" are airlifting the empty tanks of oxygen from the used places to the filling stations across the country. This step is taken to speed up the medical oxygen supply, as said by Defence Ministry. On April 23, a tanker of medical oxygen under police escort arrived in Varanasi from the Bokaro steel plant. District magistrate Kaushal Raj Sharma said the tanker driver, based on their appeal, drove non-stop from Bokaro and reached Varanasi.
Due to the planes' risk, filled oxygen containers are generally not transported on military board aircraft, as they are considered combustible.
The COVID-19 pandemic has given rise to a lot of potentially dangerous misinformation. For reliable advice on COVID-19 including symptoms, prevention and available treatment, please refer to the World Health Organisation or your national healthcare authority.