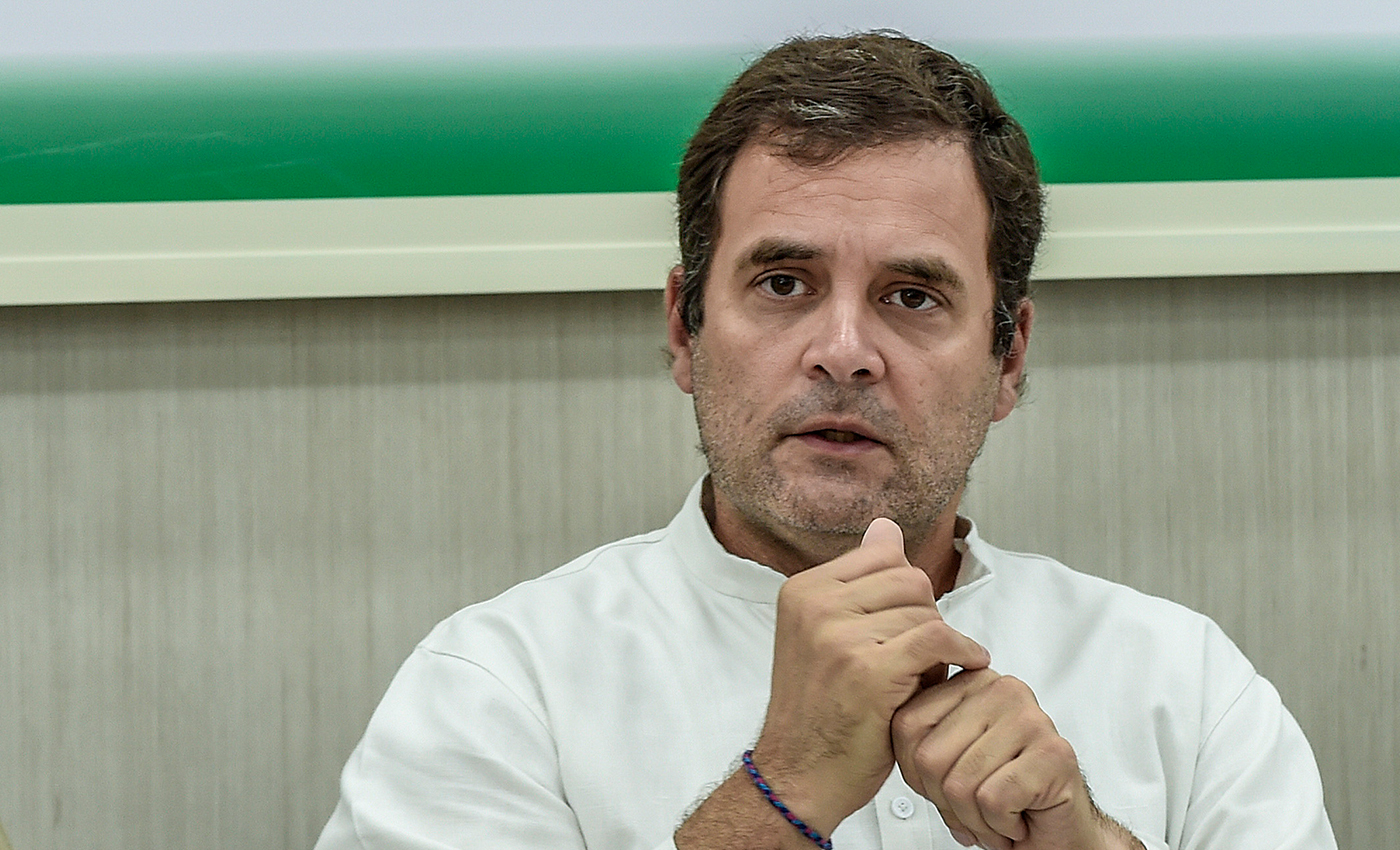 Rahul Gandhi's comments have been used out of context. He meant to meet the families of the victims killed during the Lakhimpur violence in UP.
Weeks before the Uttar Pradesh (UP) assembly elections, eight people were killed when violence broke out in Lakhimpur Kheri when a car allegedly belonging to a Minister's son rammed into a group of protesting farmers. Subsequently, the Uttar Pradesh government imposed prohibitory orders (CrPC section 144) in the affected areas.
As opposition leaders accused the BJP government of a pre-planned conspiracy, the incident took a political turn. Congress leaders, including Priyanka Gandhi, were stopped by the UP police from meeting the victims' families.
Amid all this, a social media post has become viral in which Rahul Gandhi is saying that he wants to meet the people who have been killed. In the short clipping shared on Facebook, Rahul Gandhi can be heard saying, "My goal is to go and meet the people who have been killed." On verification, we found the original video clip uploaded on October 6, 2021, by the official YouTube channel of the Indian National Congress, and Rahul Gandhi's words have been taken out of context.
While addressing the press conference, Rahul alleged that politicians were not allowed to meet the victims' families. He questioned the Uttar Pradesh government why only his party's delegation was prevented from visiting the deceased farmers' families. He further accused Indian prime minister Narendra Modi of running a dictatorial government. At the end of the press conference, we can hear Mr. Gandhi saying to a reporter that his goal was to meet those killed and know the ground reality.
The viral video has been clipped from a more extended interaction of Gandhi with the reporters and posted on social media to vilify his image. There is no context provided for the video, which has been trimmed to whip-up sarcasm about his credentials. Hence we mark the claim as misleading.
Reference links
YouTube
The New Indian Express
Hindustan Times