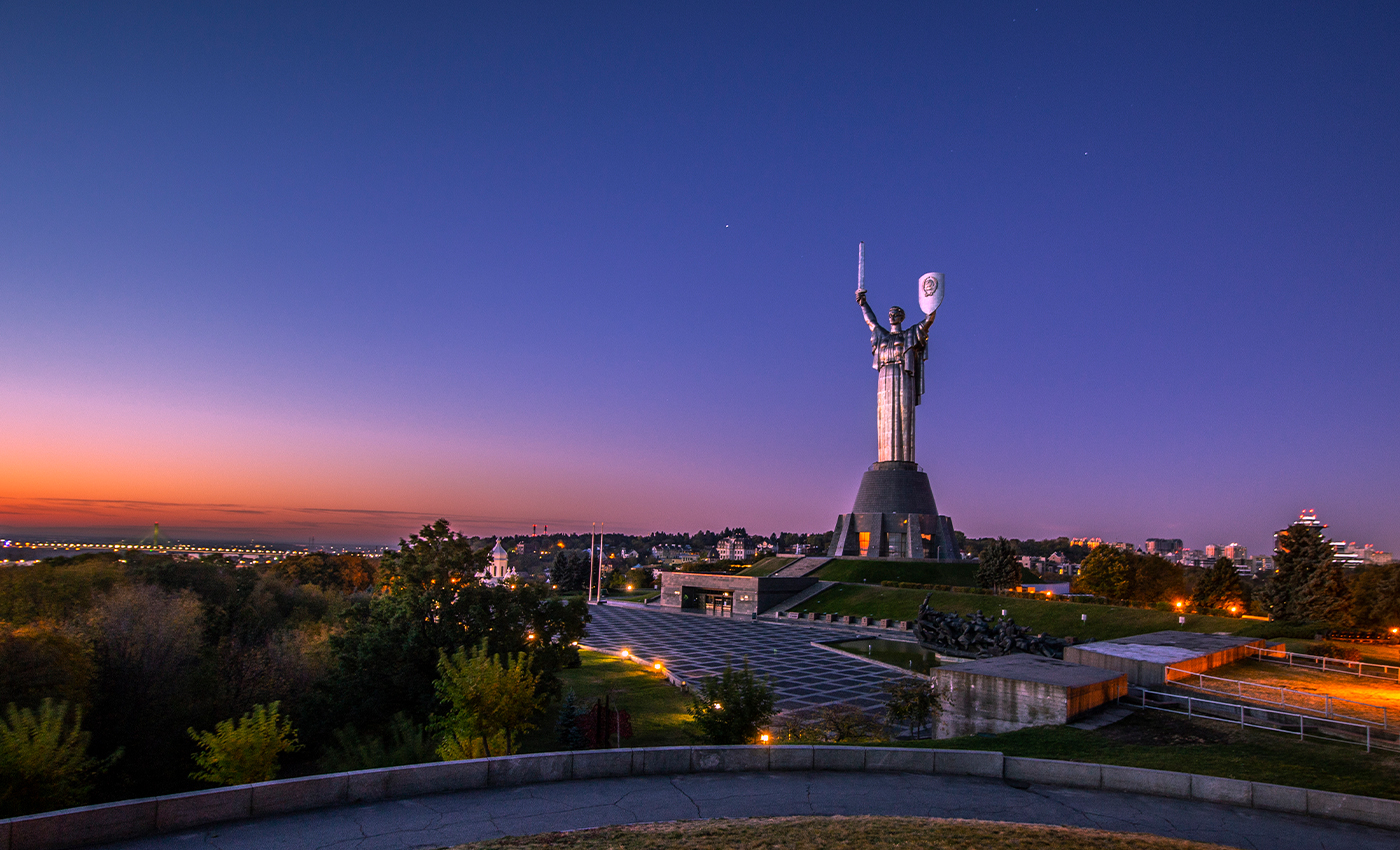 The image of the Motherland Monument was photoshopped and shared with a false narrative on Twitter.
Since Russia's invasion of Ukraine, many fake and misleading posts started circulating on social media platforms like Twitter. One such viral image of the Ukrainian Motherland Monument with a caption stated that Ukraine drones displayed the messages around the monument saying, "Russian warship go fuck yourself". The image is photoshopped and was shared with a false narrative.
The same image was found on a Facebook page called Skypix drone shows. The page's about section claims it is the first company to create light drone shows in Ukraine. Skypix posted this image on its social media accounts on March 02, 2022, with the caption "STOP WAR IN UKRAINE". The company has not commented regarding the drone show, and no mainstream media have covered this story.
With Google reverse image search, we found that the night image of the Motherland Monument is edited with a message against Russian forces. The original photo of the memorial can be found on AskIdeas.com, published in April 2016. A similar image can also be seen on the websites of Ukrainian travel agencies called Rus-Tour and Together in Kyiv. The original image does not include any such messages displayed around the monument. The lighting pattern from the background of the original image is the same in the above viral image, and it clearly shows it is digitally distorted.