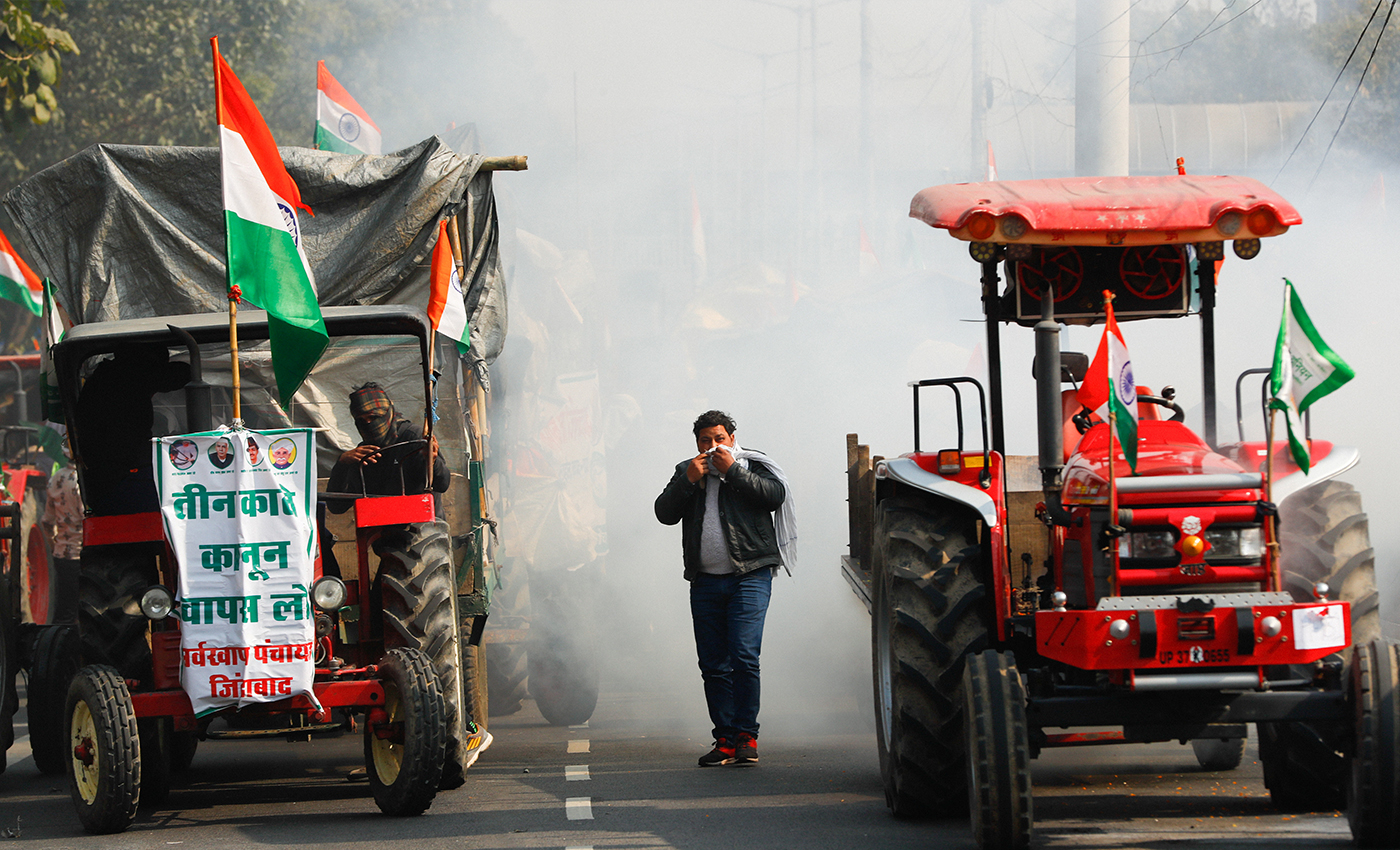 The decision by the Uttar Pradesh government came after the clashes between the farmers and the Delhi police on January 26.
Three days after the tractor rally organized by the protesting farmers on January 26 injured hundreds of police and killed a farmer, the Union Home Ministry suspended internet services at the Singhu, Ghazipur, Tikri borders, and the adjoining areas on January 29, where farmers protesting against the farm laws have been camping.
The decision was taken to "maintain public safety and avert public emergency," News Laundry reported. As the order came into being, the BJP-led government in Haryana also withdrew the basic amenities like the water and power supply of the protest camp at Tikri. A Times of India report stated that the administration also removed the portable toilets on Jan 29.
After the government action, Bharatiya Kisan Union (BKU) spokesperson Rakesh Tikait- named in the Delhi Police's FIR for the violence during the 'Kisan Gantantra parade'- said that he would raise the issue of snapping of water and electricity supply at the site with the administration.
However, following a farmer union's request to the Chief Minister Arvind Kejriwal, the Delhi Deputy Chief Minister Manish Sisodia, assured that basic amenities like water and toilets would be restored.
Reference links
Newslaundry
The Times of India
Business Insider