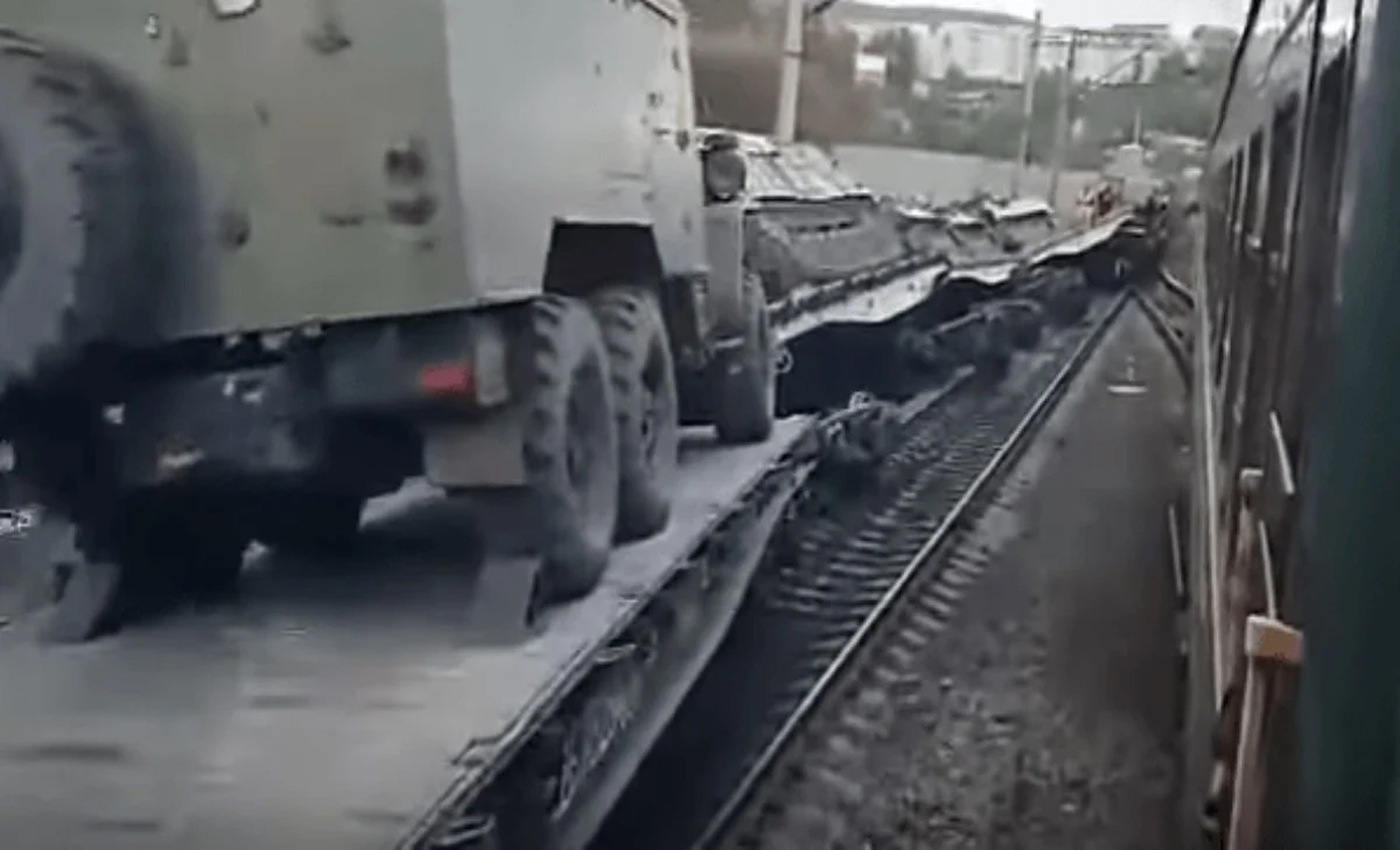 A video from 2017 that shows a derailed train in Russia is misattributed to the current Russian invasion of Ukraine.
On April 22, 2022, an unverified photo showing a derailed Russian locomotive in the Bryansk region was published on a Russian Telegram channel called "Insidious Track," according to Newsweek. The incident was recorded in the area between the towns Zhukovka and Kletnya in Russia. It is said that it was a diesel locomotive registered with TChE Bryansk.
Following this, a 37-second video and additional photos went viral on social media, showing a derailed train. A variety of different posts claimed it was a western military train sent to Ukraine amid the Russian invasion. Other posts said a Russian armored train had derailed. Few claimed a train carrying a Russian tank, armored fighting vehicle (AFV), and arms had derailed.
Through a reverse image search, we traced the video back to reports published in September 2017. On September 6, 2017, The Melitopol Regional News Agency (RIA) reported that a train carrying military vehicles had derailed at the Russian Far Eastern railway station Chita-2. On September 12, 2017, InformNapalm reported that the train with 13 wagons and their platforms had come off the track when moving in an eastern direction towards Vladivostok, near the border with North Korea.
The viral video has no connection to the present Russian invasion of Ukraine. An old video from 2017 has been misattributed to unsubstantiated news of a Russian locomotive derailing in April 2022. There are no credible reports of a western military train sent to assist Ukraine. Hence we have marker the claim as false.
Reference links
InformNapalm
RIA Melitopol
Newsweek