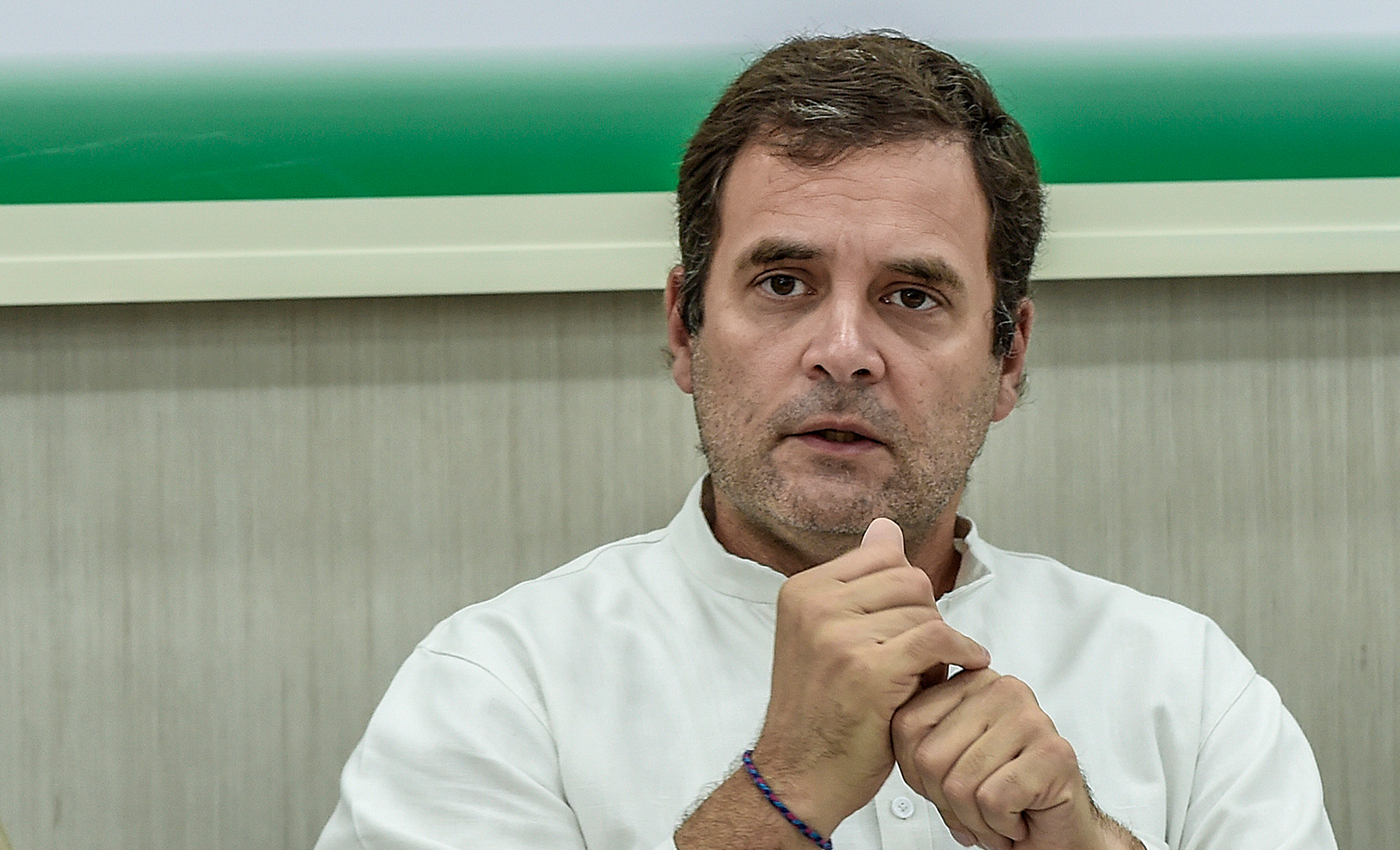 At a rally in Jaipur in December 2021, Gandhi spoke about throwing out Hindutvawadis and not Hindus. His speech has been shared with a false spin.
Context
Congress MP Rahul Gandhi is in the news for his latest campaign Bharat Jodo Yatra, where Rahul Gandhi will cover 3,570 km in 150 days. The foot march started from Kanyakumari in Tamil Nadu on September 7. He will walk through 12 states and two Union Territories, ending his Yatra in Jammu and Kashmir. Since the beginning of this new campaign, misinformation about Gandhi and the foot march has gone viral on social media.
One video has been circulating on social media claiming Congress leader Rahul Gandhi threatened to kick Hindus out of India. In the 9-second clip, Rahul Gandhi, addressing a rally, says, "We have to throw out these Hindus and Hindutvawadis once again." The post is captioned, "We have to again throw out these Hindus and Hindutvawadis once again - Rahul Gandhi! You will not be able to become PM even in seven births, but this hatred for Hindus will take you to Italy one day, Pappu!" However, the video is misleading.
In fact
A reverse image search of a keyframe from the video revealed that the footage is being shared with an incorrect context. Odisha-based news organization Kanak News published an extended version of the viral video on December 12, 2021. The video is titled, "In Indian Politics Today, There Is Competition Between Two Worlds -- 'Hindu' And 'Hindutvawadi.' In this one-minute and 19-second footage, Rahul Gandhi says, "From 2014, there is a rule of Hindutvawadis, not Hindus. We should once again throw out these Hindutvawadis and bring back the rule of Hindus."
From the video, we ran some keyword searches. According to an Indian Express article dated December 12, 2021, Rahul Gandhi addressed the Mehangai Hatao (reduce the price hike) rally in Jaipur. He slammed the BJP-led government for the price hike. Giving an example, the Congress leader said, "Hindutvawadi spends his entire life in search of power. He has nothing to do with the truth. He only wants power, and he will do anything for it." He also adds that "This country is a country of Hindus, not of Hindutvawadi. And if there is inflation, pain, sorrow in this country, this is the work of Hindutvadis. Since 2014, the Hindutvawadis are ruling, not Hindus."
A Hindustan Times article published on December 12, 2021, reported that Gandhi compared "Hindu" and "Hindutvawadi" in the context of the current Indian political scenario. He said, "Hindutvwadis only want power and they are in power since 2014. We need to throw these Hindutvawadis out of power and bring back Hindus."
The verdict
During a speech in 2021, Rahul Gandhi said that we should kick out Hindutwavadis, not Hindus. He also spoke about bringing back rule of Hindus. Therefore, we have marked this claim false.
This fact check has been amended to change the judgement from Misleading to False. The post had been incorrectly labeled as Misleading due to an error.
Reference links
Kanak News
The Indian Express
Hindustan Times