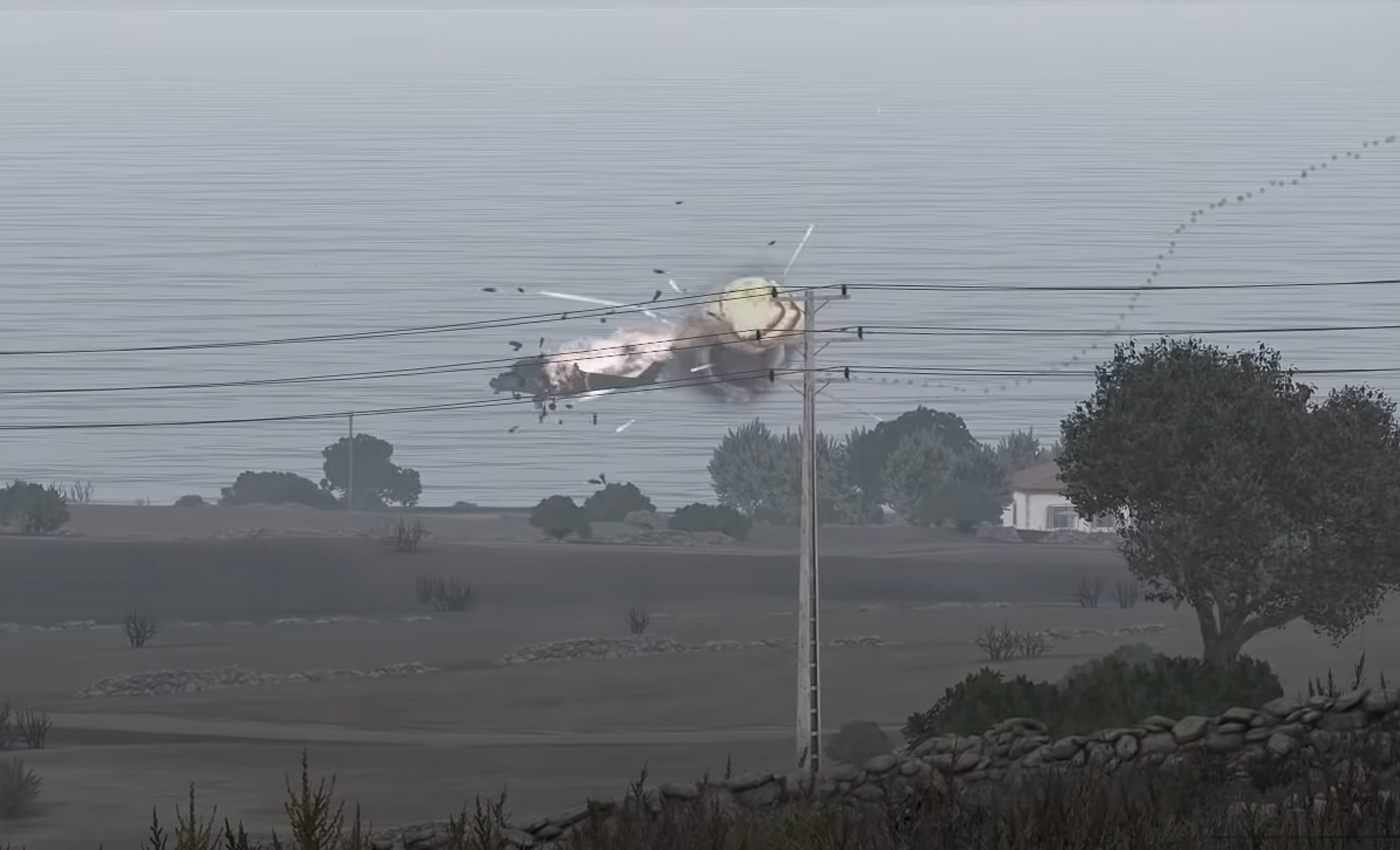 The widely circulated video is a video game footage from Arma 3. It is not related to the Russian invasion of Ukraine.
Context:
Since the Russian invasion of Ukraine, many unrelated images and videos are doing the rounds on social media, claiming to depict the war. On May 28, 2022, a Facebook user shared a video with captions suggesting that it shows original footage of NATO jet fighters and helicopters being shot down by Russian forces while attempting to help Ukraine. The text in the video says that no mainstream media has reported on it, except in China. The clip has garnered more than 1,600 views. However, the video clip is footage from Arma 3 gameplay and is unrelated to the Russian invasion.
In Fact:
By conducting a reverse image search on the video screenshots, we found that the footage originated from the video game Arma 3. Its gameplay footage was posted on April 7, 2022, on a YouTube channel named "Tactical Sim," which uploads mainly video game-related content. The video description reads, "Combat Helicopter shot down by Missile - 4 Tanks Blown Up - Milsim - ArmA 3."
Moreover, NATO has refused the claims that it sent any aircraft to Ukraine. NATO's secretary-general, Jens Stoltenberg, in a press conference on March 1, 2022, said, "NATO Allies provide different types of military support: material, anti-tank weapons, air defense systems and other types of military equipment for Ukraine, humanitarian aid and also financial support. But NATO is not to be part of the conflict. NATO is not going to send the troops into Ukraine or move planes into Ukrainian airspace."
Logically has previously debunked false claims based on simulation or gameplay videos associated with the Russia-Ukraine war.
The verdict:
Video clips from the Arma 3 video game are uploaded to Facebook to claim that Russian forces are shooting down NATO helicopters. Hence we mark this claim as false.
Reference links
YouTube
NATO
Logically