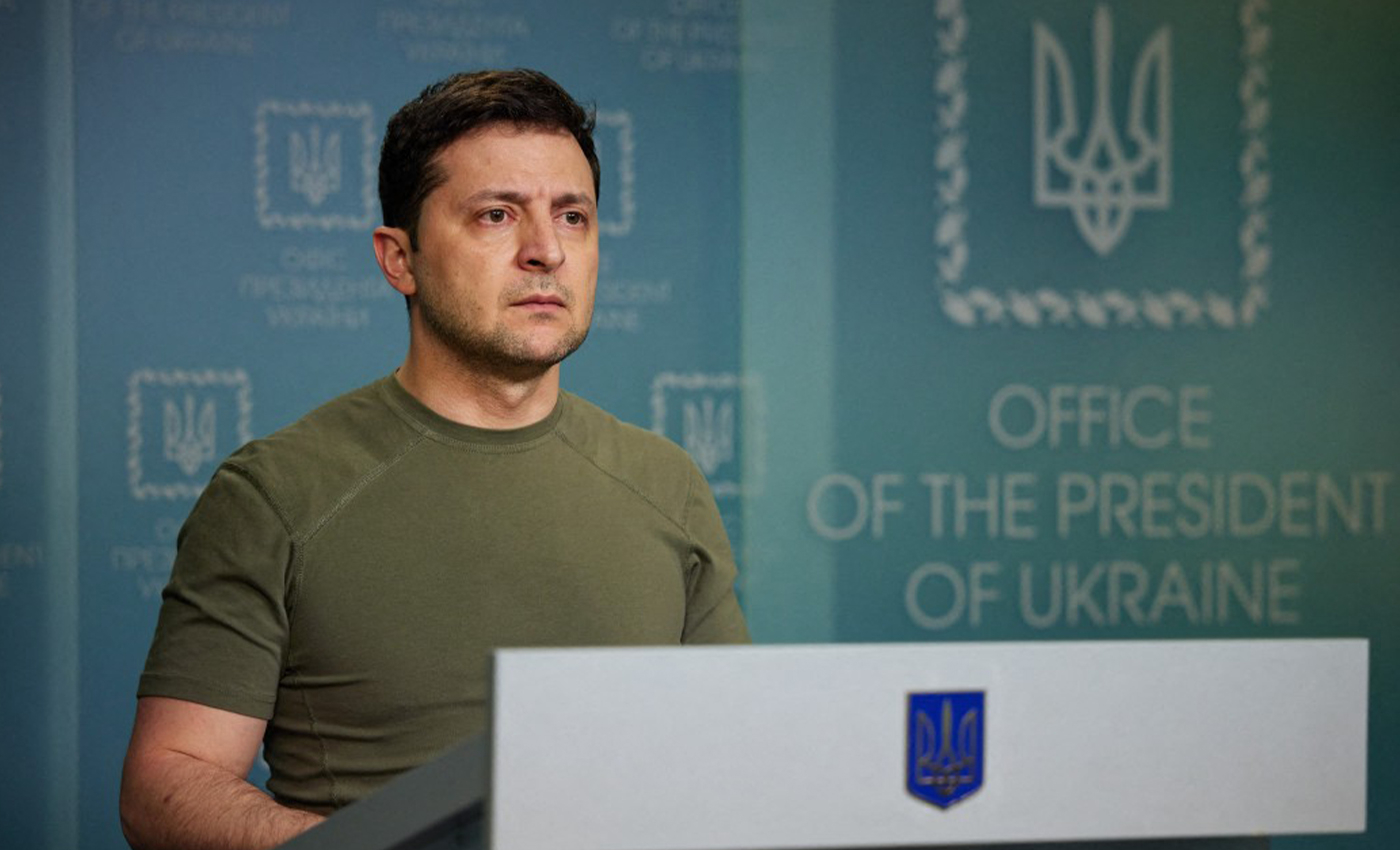 Zelenskyy's image in a military uniform was taken in 2021, during his visit to Donbas on the Day of the Armed Forces of Ukraine.
A post on social media claims that Ukrainian President Volodymyr Zelenskyy has joined the physical fight against Russian forces. The post has been shared by multiple Twitter and Facebook users. It carries a picture of Zelenskyy donned in a military uniform. However, the claim is baseless as the image is from 2021.
One of the verified Twitter users called Emily Shrader (@emilykschrader) shared the picture along with a post saying, "Unlike the coward who poses shirtless with bears to make up for his fragile masculinity, #Ukraine's (Jewish!) president is on the front lines fighting for his people. This is a leader! גיבור! We stand with you, Zelensky!" Another user said, "This is the President of Ukraine, Zelensky. He took off his clothes and put on a military uniform to join the troops fighting to protect the Ukrainian homeland. He is a true leader."
However, through a reverse image search, we were directed to the official website of the Ministry of Defence of Ukraine and found that the viral image was taken back in 2021 when Zelenskyy visited Donbas to meet the frontline positions of Ukrainian military forces. The picture was taken on the Day of the Armed Forces of Ukraine.
The image can be seen in a Reuters report published in April 2021. Getty images carried more pictures from the day, credited to Anadolu Agency.
Though President Zelenskyy is actively making decisions for the Ukrainian army, he is not a part of the combat. Therefore, we mark the claim as false. The image is old and has nothing to do with the Russian invasion of Ukraine.