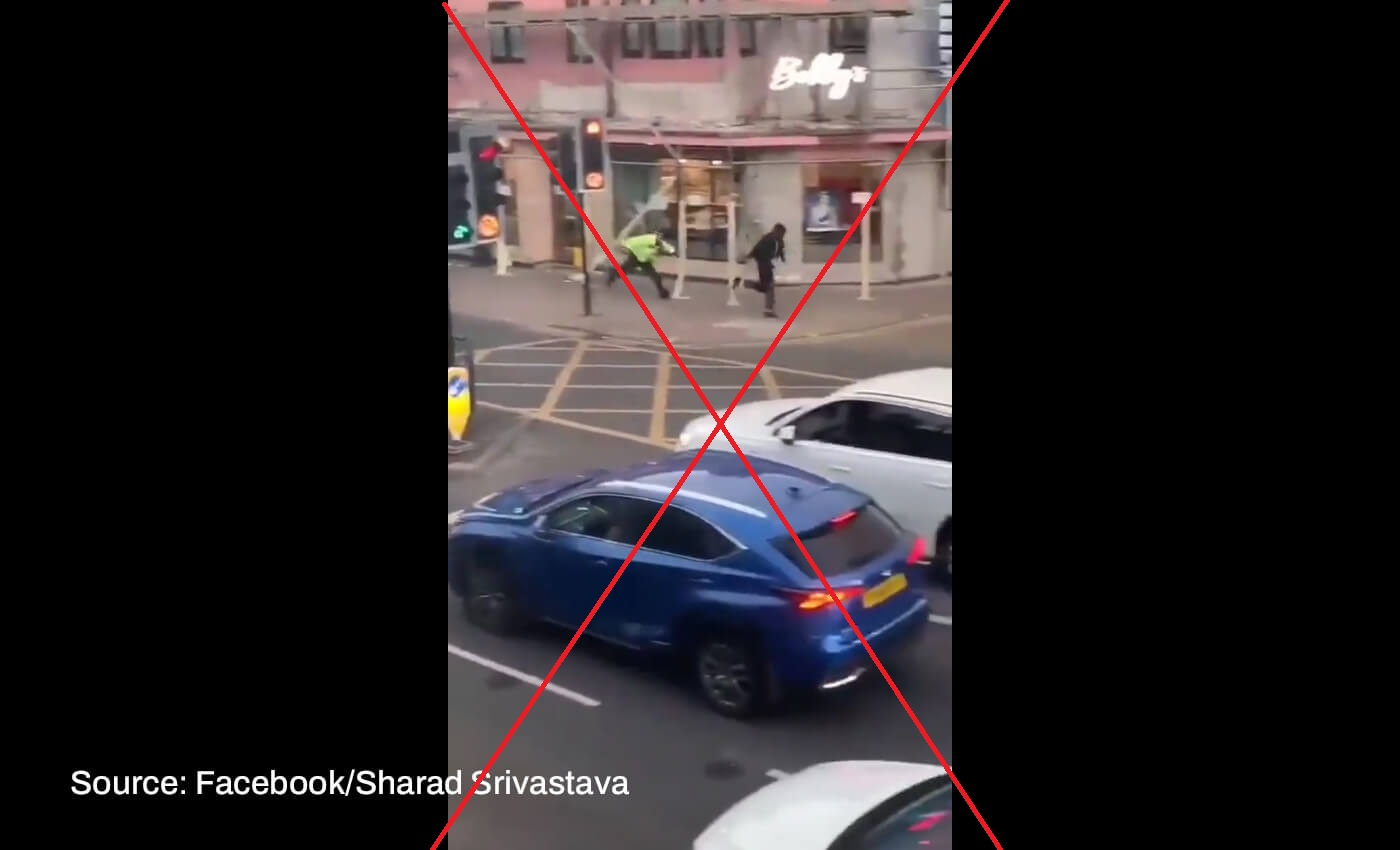 Leicestershire Police confirmed to Logically in a statement that there had been no reports of looting, vandalism or attacks against Street Taste.
Context:
Over the weekend, communal clashes erupted in Leicester City in the United Kingdom. There were multiple reports of Hindu-Muslim clashes and civil unrest. As the news spread on the internet, social media flooded with misinformation and fake posts. One such video claimed that people from the Muslim community looted an Indian restaurant named Street Taste in Leicester. The post's caption read, "Muslims attack and loot an Indian restaurant "Street Taste" in Leicester, U.K., and are chased away when the police come. This has nothing to do with RSS or Hindutva. They're using these labels to attack Hindu homes, businesses, and temples. #HindusUnderAttack."
In the 48-second viral video, we can see a few men go inside a shop. Seconds later, police approached them, and the men came out of the shop and ran away. By the end of the short video, The police get the situation under control.
In fact:
Using InVId zoom tool, we confirmed the shop's name in the viral video is Street Taste. Logically contacted Leicestershire Police for any information about attacks, vandalism or looting against the restaurant over the weekend. The police refuted the claim and said, "There are no reports of attacks, looting or any such incident on the Leicester restaurant Street Taste." Logically also reached out to Street Taste, who declined to comment for this story.
According to a BBC report, the police have arrested 27 people in relation to the violence in East Leicester. The police have not revealed anyone's religious identity. Police have been vigilant and are taking necessary measures to keep the situation in control.\
Besides working on the ground, Leicestershire Police have also been vigilant on the internet. Since the clashes started, the police department debunked multiple false stories about the unrest. Social media users claimed that a Hindu mob attacked a mosque in the city which was debunked by the police. Several tweets suggested the clashes started over India vs. Pakistan T-20 Asia cup match.
The verdict:
The Indian restaurant Street Taste in Leicester City was not looted by Muslims. The news is baseless. Hence, we have marked this claim as false.
Reference links
BBC News
Leicestershire Police