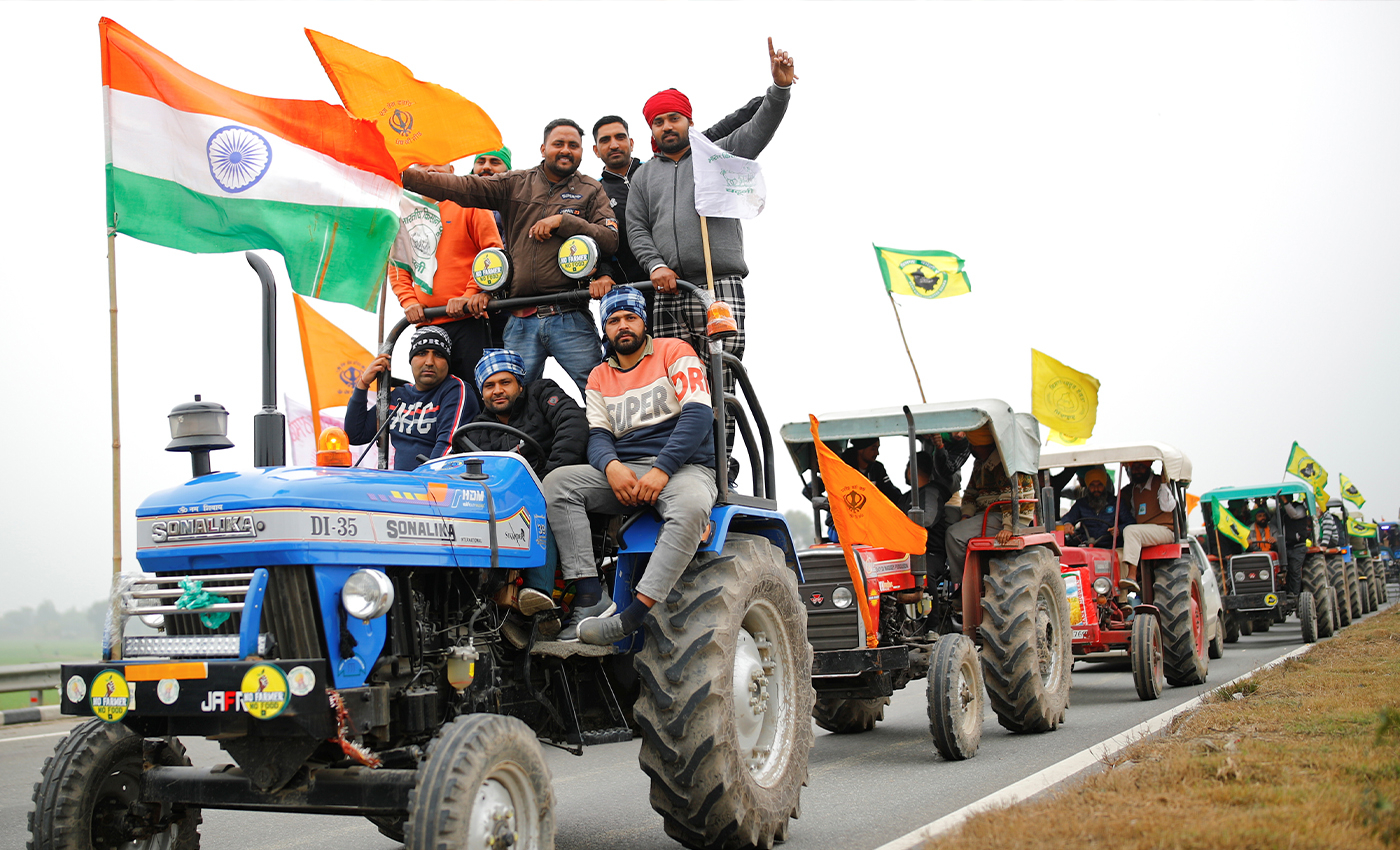 Barring isolated incidents, the tricolor has featured prominently during the protests along with religious flags and those of farmers organizations.
The farmers' agitation against three new bills passed by the Indian government has been ongoing for nearly half a year, with protestors having congregated close to Delhi's borders for the past few months. When clashes between protestors and Delhi Police broke out on January 26, an incident involving the Nishan Sahib, a Sikh religious flag, being hoisted on the Red Fort stirred claims that the tricolor was being insulted. Fake news that the Indian national flag had been removed in order to hoist it stoked the fire, setting the narrative that protestors were insulting the Indian flag.
However, the Indian flag has featured significantly during the agitation. Farmers on foot carried a 551-meter long tricolor flag at the Kisan Rally on Republic Day. Additionally, visuals of the flag on tractors along with those of farmers' organizations have been seen regularly throughout the protests. Barring a few isolated incidents, including one alleged desecration of the Indian flag and shouting of pro-Khalistan slogans January in California that was wrongfully attributed to having been done in Delhi - there has been no insult of the national flag on a wide scale at the protests.
"India was saddened by the insult to the tricolor on Republic Day" Prime Minister Narendra Modi recently said with regards to the event on Republic Day. However, leaders of the farmers' agitation have refused such claims. Bharatiya Kisan Union leader Rakesh Tikait has called it a conspiracy by the central government. "They (central government) do not mind if the country is broken. Using the National Flag issue, they tried to demotivate us. To weaken the protest, they conspired against us. But we emerged stronger after two days," Tikait said. He also asked the government to nab those who insulted the national flag.
Reference links
NDTV.com
Logical Indian
YouTube