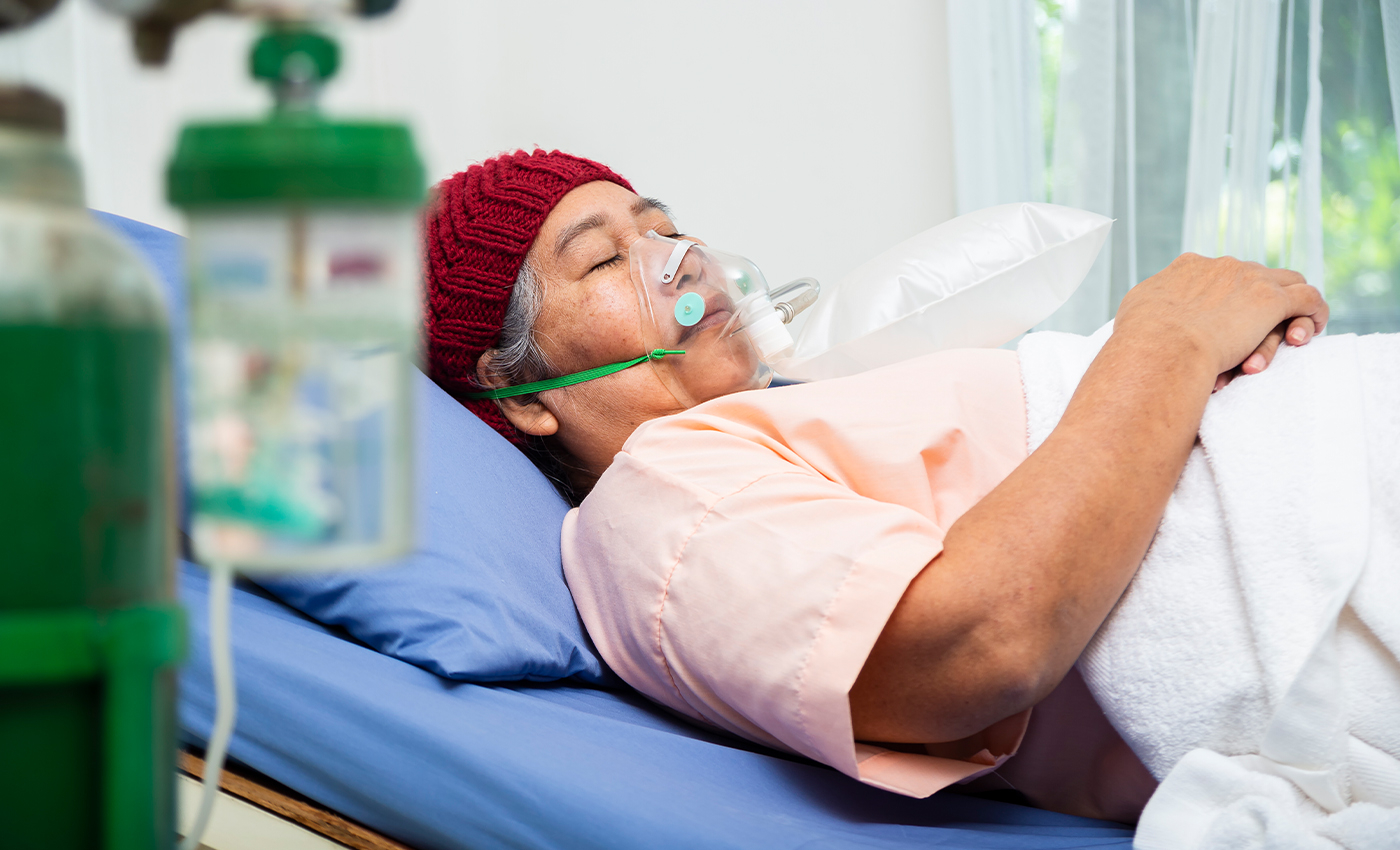 The HEMATO UC-MSC technology developed by a UoH incubated startup helped COVID-19 patients recover faster and with fewer side effects in a study.
The University of Hyderabad (UoH) announced that Transcell Oncologics, a leading biotech startup company, incubated at ASPIRE-Technology Business Incubator (ASPIRE-TBI), has made a breakthrough in developing a stem-based therapy that could help in faster recovery of COVID-19 patients and reduce the deaths.
Transcell Oncologics is a company that develops drugs for human use by "enabling cancer medicine and the related invitro testing applications as alternative models to animals in validating pharma, vaccine, and cosmetics." The breakthrough was on "human Umbilical cord (UC) tissue harvested, and clinically processed adult Mesenchymal Stem Cells (MSCs) based therapy to COVID patients."
After administrating the infusion of fixed dosage of HEMATO UC-MSCs in COVID-19 patients, the results discovered a "significant decrease in a set of inflammatory cytokines involved in the COVID-19 cytokine storm; with significantly improved patient survival and time to recovery."
HEMATO UC-MSC is a proprietary cell-based platform technology with anti-cytokine storm properties, anti-inflammatory attributes, and repairing abilities developed by Transcell Oncologics.
In Hyderabad and the rest of Telangana, several hospitals are now planning to use HEMATO UC-MSCs to save COVID-19 patients. The therapy is being implemented in other cities as well.
Cell Transplant Centre, Miami Miller School of Medicine, Jackson Health System, Department of Public Health Sciences, U.S. released a detailed research paper, "A double‐blind, phase 1/2a, randomized controlled trial". It confirmed the effectiveness of MSC-based technology and the results by Transcell laboratory.
Transcell's Founder and CEO, Subadra Dravida, stated that this technology is an alternative treatment option for COVID-19 patients in the medical field. She expressed that "MSCs have the proven ability to reduce ventilator-induced lung damage, reduce cytokine storm, regenerate damaged tissue encouraging practitioners to use them for pre-treating COVID patients in the hospital."
Adding advantage that HEMATO UC-MSCs "does not cause any adverse effects, are easy to administer, proven to be safe for human application, with added benefits like no damage caused to any organ."
COVID deaths may be prevented, according to Dravida, if HEMATO UC-MSCs is used as the first line of treatment, accompanied by concomitant measures to relieve the associated symptoms. It's an innovative approach to treat COVID-19 patients to save their lives rather than only treat their symptoms.
"UC‐MSC treatment was associated with a significant reduction in serious adverse events (SAE), mortality, and time to recovery, compared with controls" was concluded in the research paper, a double‐blind, phase 1/2a, randomized controlled trial.
The COVID-19 pandemic has given rise to a lot of potentially dangerous misinformation. For reliable advice on COVID-19 including symptoms, prevention and available treatment, please refer to the World Health Organisation or your national healthcare authority.