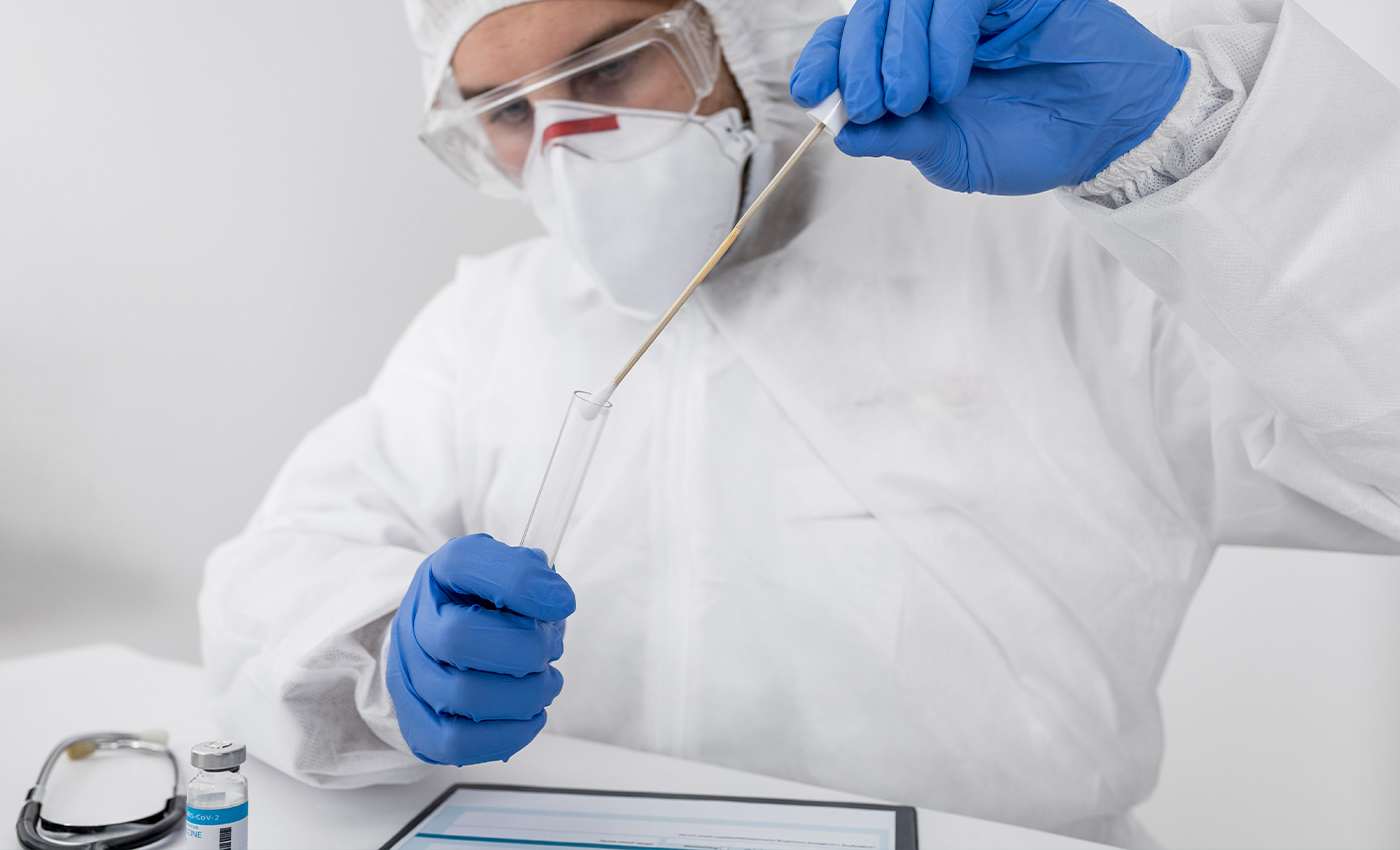 COVID-19 vaccines do not make the recipient vulnerable to new variants of the disease. They are proven to be effective in preventing severe illness.
An article in The Conservative Woman, which claims that COVID-19 vaccines are making people more vulnerable to the disease, is doing rounds on Facebook. The article focuses on antigenic imprinting, otherwise known as Original Antigenic Sin (OAS). OAS explains the process by which the immune system can recognize, 'remember', and respond to pathogens. The concept of OAS is incorrectly being upheld to undermine the effectiveness of COVID-19 vaccines.
The Conservative Woman, a U.K.-based website, is known for publishing biased stories and promoting conspiracy theories. Its reliance on OAS as a means to argue that vaccines are less effective than natural immunity is flawed. An article from 2019 from the Journal of Immunology notes that the implications of OAS are not fully understood, and are mostly context-dependent. Meanwhile, a piece published on October 14, 2021, in Nature, notes that those who have had COVID-19 and have been double vaccinated seem to develop a stronger response to mutating variants of COVID-19. The piece also mentions that those who have been vaccinated but have not been infected with COVID-19, are also showing signs of developing greater resistance to new variants. Researchers from Washington University observed mRNA-vaccinated individuals and "found signs that some of their memory B cells triggered by the vaccination were gaining mutations, up to 12 weeks after the second dose, that enabled them to recognize diverse coronaviruses." This suggests that the vaccine is effective in recognizing and protecting against new variants.
The article in the Conservative Woman also includes reference to data from the UK Health Security Agency (UKHSA), which recently came under fire for publishing data suggesting that vaccines were ineffective against new variants. As the Financial Times highlights, this data is skewed as it overestimates the number of vaccinated people with COVID-19. The Financial Times report adds that the UKHSA research relies on Nims (National Immunisation Management) data which double counts patients who fail to deregister from family GP clinics. This was later altered, as Dr Mary Ramsay, UKHSA head of immunization, said that she acknowledged the error and that they would change the way they presented data, as this could be misinterpreted by anti-vax groups.
We know that it takes two weeks for the body to generate defensive white blood cells that fight against COVID-19. So far, all COVID-19 vaccines approved by the World Health Organization (WHO) are proven effective in preventing vaccine recipients from experiencing severe illness.
We can conclude that the article deliberately misrepresents data and references unreliable sources on COVID-19 vaccines to cast doubt over their efficacy. There is no evidence that vaccines make it easier for the COVID-19 virus to spread.
The COVID-19 pandemic has given rise to a lot of potentially dangerous misinformation. For reliable advice on COVID-19, including symptoms, prevention, and available treatment, please refer to the World Health Organization or your national healthcare authority.