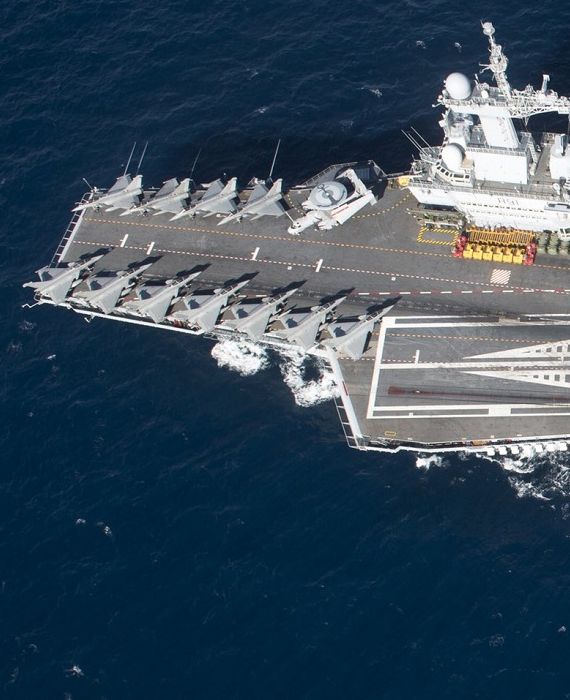 In an exclusive interview to TF1 army general François Lecointre confirmed 1,046 sailors on-board the Charles de Gaulle were infected with COVID-19.
France 24 reported that Defense Minister Florence Parly told lawmakers that France's biggest carrier and the flagship of its navy Charles de Gaulle and its escort vessels have around 2,300 sailors out of which 1,081 of them have been tested positive for COVID-19.
Associated Press stated that Capt. Éric Lavault, a French Navy spokesman, acknowledged that mistakes were made but not deliberately and that it happened due to the lack of information about the virus and its effect on the individuals as a result of which, one person was admitted in intensive care and some 20 others hospitalised.
TF1 a radio channel hosted an interview of Army General François Lecointre, Chief of the Defense Staff, where he confirmed that 1,046 sailors of the aircraft carrier Charles de Gaulle, were tested positive for COVID-19 and they took all the precautions measures that they had known about during that time.
The COVID-19 pandemic has given rise to a lot of potentially dangerous misinformation. For reliable advice on COVID-19 including symptoms, prevention and available treatment, please refer to the World Health Organisation or your national healthcare authority.
Reference links
AP News
LCI
World Health Organization