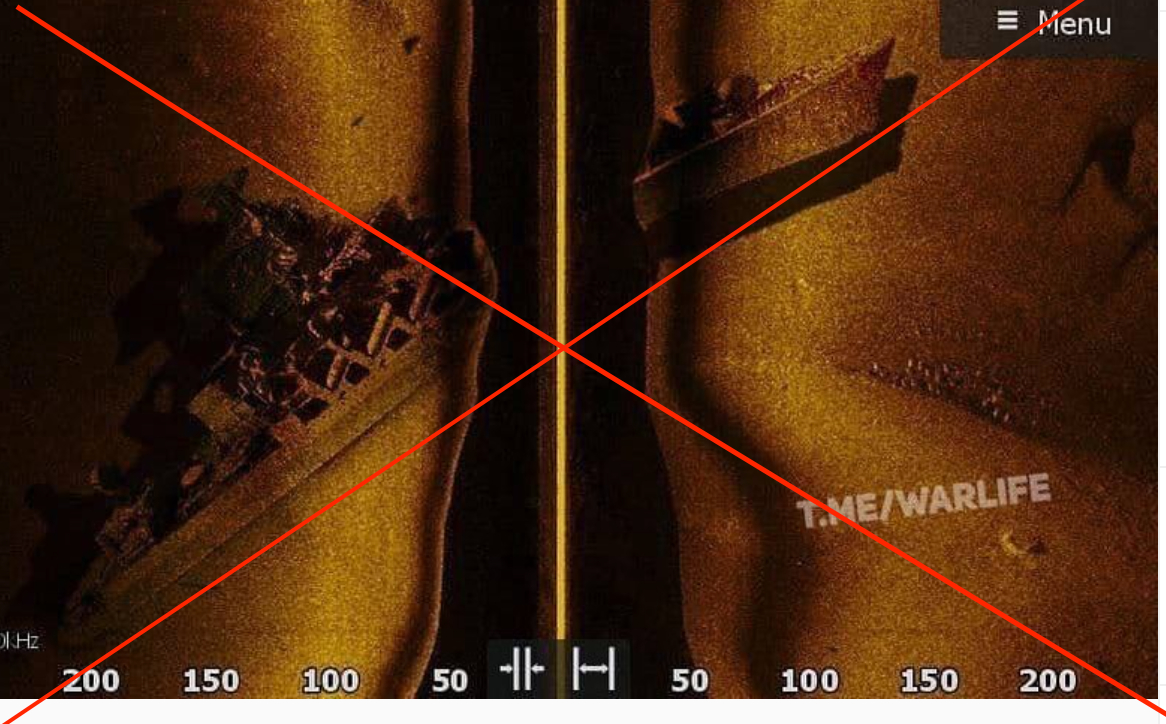 The image in question shows a Russian helicopter.
A post on Instagram claims to show the sunken Russian ship, Moskva, at the bottom of the ocean.
A reverse image search by Logically did not find any reputable results which match the image. A journalist from the Washington Post, Oliver Alexander, reported that Twitter user Evan Stenger, a software engineer, traced the widely shared image back to the Russian helicopter Mi-24, which was downed in March 2022. A side-by-side image in the tweet shows how a photograph of the helicopter has been manipulated to look like sonar imagery.
According to CNN, the black sea fleet cruiser Moskva sank on April 14, leaving several people dead, wounded, or missing. The figures cited by eyewitnesses vary, and at present (April 26) are not known. Ukraine said it hit the vessel with missiles, but what actually caused the ship to sink has not been confirmed. Russia said the damage was caused by undetonated explosions aboard the ship, with the Kremlin adding that it had seen images of the wreckage which could not be verified.
Reference links
The Guardian
Twitter