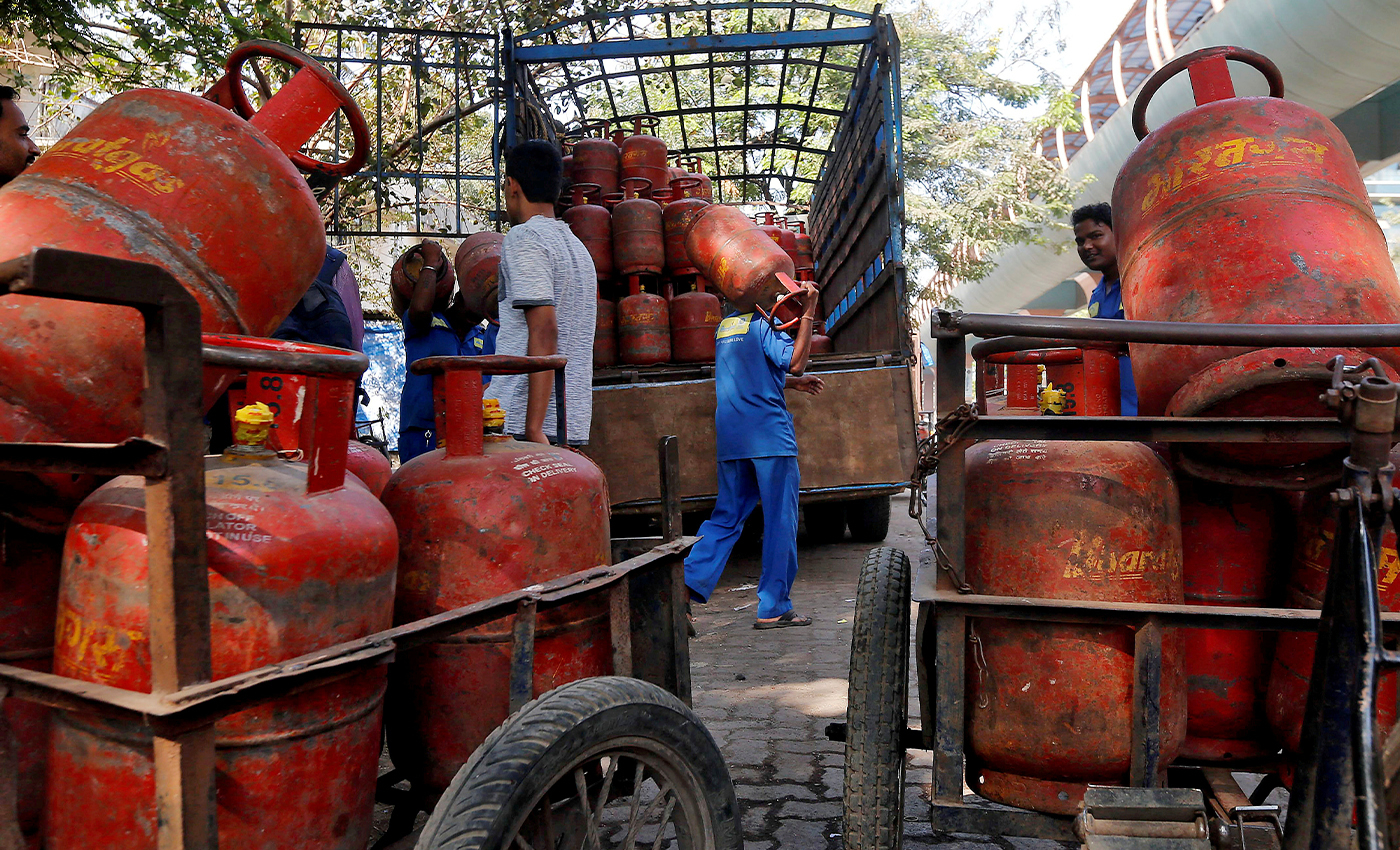 The Central and the State governments do not levy separate taxes of their own on the LPG cylinders.
A social media post with some figures related to the domestic liquefied petroleum gas (LPG) cylinder tax claimed that the Central government's tax is just 5 percent. In contrast, the respective state governments levy a tax of 55 percent.
According to the Central Board of Indirect Taxes and Customs (CBIC) official website, domestic LPG cylinders are taxable to the Goods and Services Tax (GST). LPG cylinders are not subject to different taxes by the central and state governments. Domestic LPG cylinders are taxed at 5 percent GST (2.5 percent CGST + 2.5 percent SGST).
The tax on liquefied propane and butane mixtures, liquefied propane, liquefied butane, and LPG for home consumption is 2.5 percent.
Indian Oil Corporation Limited, Hindustan Petroleum Corporation Limited, or Bharat Petroleum Corporation Limited would supply liquefied propane and butane mixture, liquefied propane, liquefied butane, and liquefied petroleum gases (LPG) to non-domestic exempted category (NDEC) clients tax on 2.5 percent.
The Petroleum Planning & Analysis Cell has published the Indian Petroleum & Natural Gas Statistics 2020-21 report, which includes information on the cost of home LPG cylinders. As of June 1, 2021, the Indian government revises LPG prices every month. Market Determined Price, Distributor Commission, and GST are all included in the retail price.