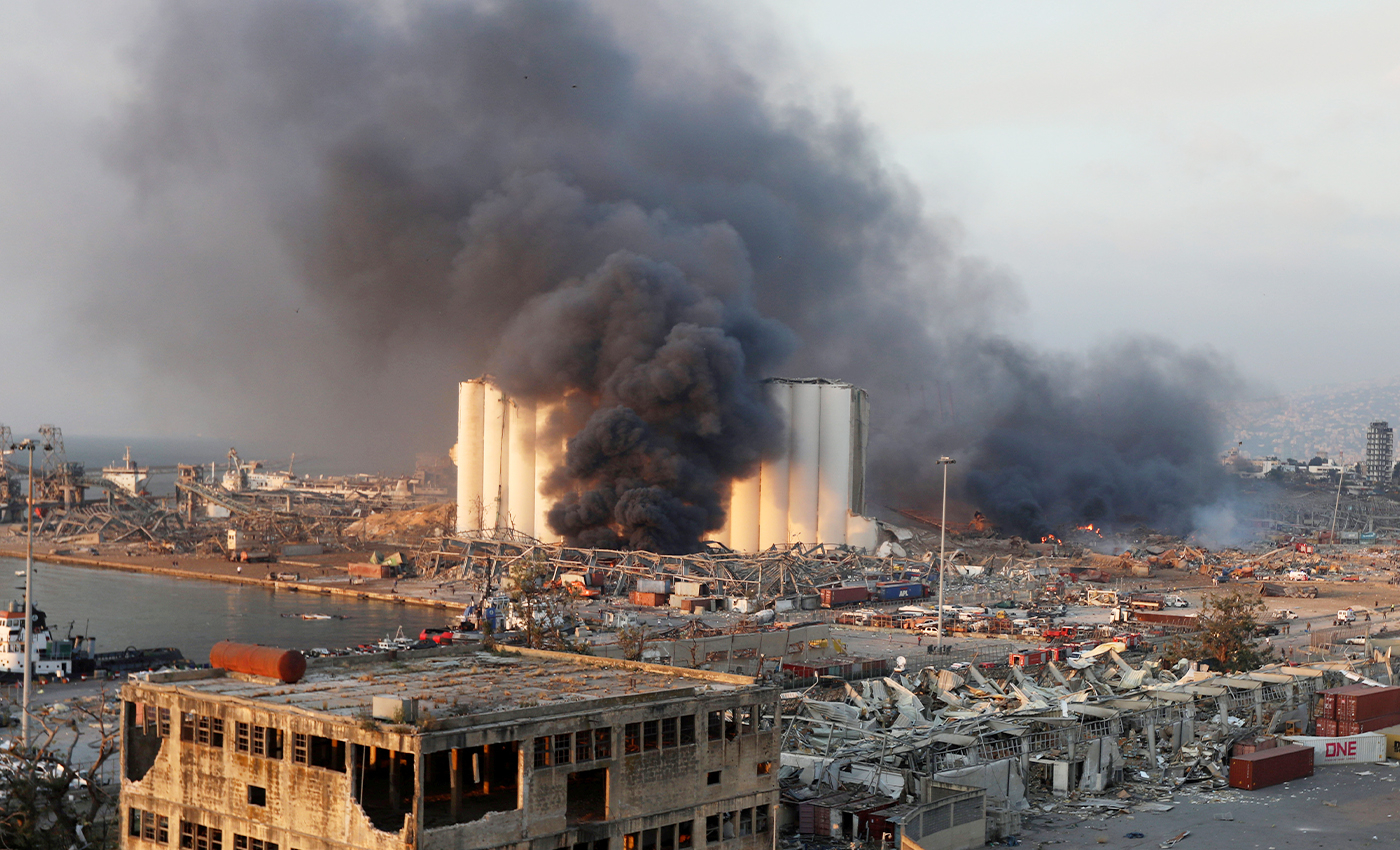 Prime Minister Hassan Diab and his government resigned on August 10 over the Beirut explosion, which killed at least 160 people.
On August 4, 2020, two explosions occurred on Beirut's port, which caused widespread destruction and killed at least 160 people and injuring about 6,000 people. The explosion is believed to have been caused by a 2,750-ton stockpile of highly volatile ammonium nitrate that had been stored at warehouses since 2013. The Lebanese took the street to protest against the negligence and corruption by the leaders of the country. Since October 2019, there have been mass demonstrations demanding the departure of the entire sectarian-based leadership over entrenched corruption, incompetence, and mismanagement. On August 10, 2020, Prime Minister of Lebanon announced that his government had stepped down over Lebanese demand on government reform, saying corruption in the country is 'bigger than the state.' He also said that corruption cases are widespread in the country's political and administrative landscape.
The government has to stay in a caretaker capacity until a new cabinet is formed, while the call for early elections is not possible.