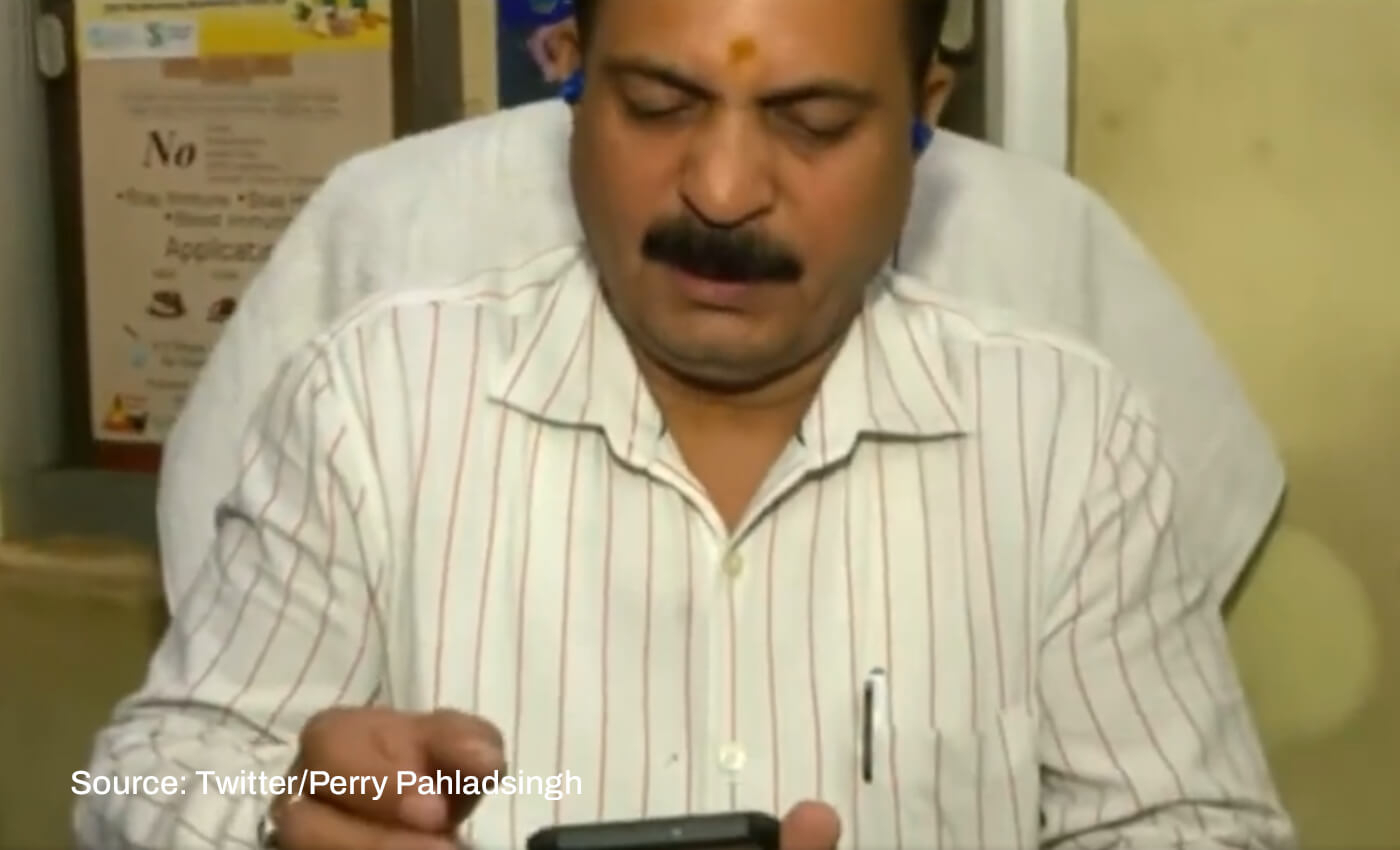 Ghaziabad Police state that Dr. Arvind Vats Akela made false claims in order to gain popularity.
Context
On September 19, 2022, a video began circulating of an Indian doctor based out of Ghaziabad, Uttar Pradesh, who claimed he was receiving threats to his life because of his links with right-wing Hindu organizations. Twitter user Perry Pahladsingh (@Pahladsingh) also posted the video, of doctor Dr. Arvind Vats Akela, with the caption, "Now a doctor in Ghaziabad received the threat of 'Sar Tan Se Juda,' similar to Udaipur and Amravati incidents," adding "Arvind Vats is also associated with Hindu organizations." Various social media users shared the post multiple times, expressing their sympathies for the doctor and condemning the "hate-mongers."
"Sar Tan Se Juda" is a Hindi slogan that translates to "head off" in English. The phrase stems from the brutal murder of 46-year-old Kanhaiya Lal on June 28, whose throat was slit in Udaipur, Rajasthan, by two men after he showed support towards former BJP leader Nupur Sharma's controversial remarks against Prophet Muhammad. According to a report by Msn.com, related events have claimed six lives across India since the Kahaiya Lal incident. However, the doctor's claim has been refuted by the police.
In fact
The Ghaziabad Police state they have filed a case against Dr. Akela for lodging a false complaint of receiving threats for supporting Hindu organizations. In a Twitter post, the police shared a news report headlined "Revelation: Hatched a conspiracy for public love."
In his complaint on September 9, Dr. Akela had alleged that he "had received three threat calls on WhatsApp from a USA-based number and the caller had warned him against supporting Hindu organizations, failing which he would be beheaded," NDTV reported. According to the Indian Express, he also alleged that he received pictures of severed legs.
After investigating the claims, police raided both the doctor's house and clinic to find he was in the process of absconding. According to the Indian Express, the Cyber Cell division and other officials of the Shani Gate police station in Ghaziabad, Uttar Pradesh investigated the doctor's claims and refuted them. The police explained that the doctor's allegations of threats from a man named Anish Mahto, who was referred to the doctor by a friend, were found to be false. Mahto called Dr. Akela regarding swelling in his legs, after which he was prescribed medicines. The police also stated that the pictures Dr. Akela referenced in relation to the supposed threats were those of his patient Mahto's feet. The report added that the doctor had been booked under Section 182 of the Indian Penal Code (IPC), which pertains to giving false information to cause a public servant to use his lawful power to injure another person.
The verdict
Based on the above evidence and police statements, it is clear that the doctor did not receive any threats, so we have marked this claim as false.
Reference links
Ghaziabad Police
The Indian Express
NDTV
MSN