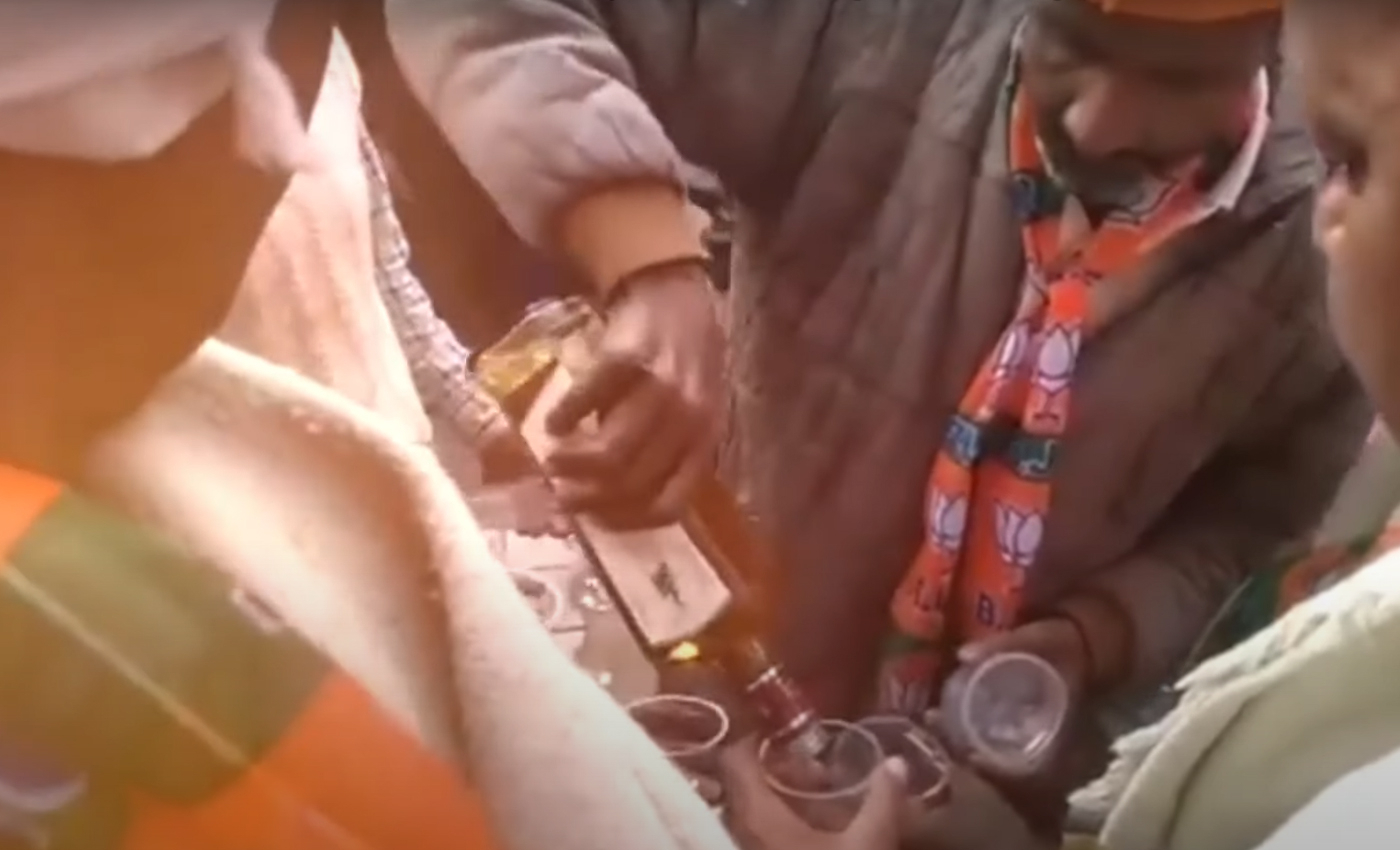 A video showing alcohol served at a BJP event from 2021 has resurfaced on social media. The footage is not from Telangana.
Context:
Prime Minister Narendra Modi visited Hyderabad, Telangana, on July 2, 2022, to participate in the Bharatiya Janata Party's (BJP) two-day national executive meeting. After this, a video of men wearing BJP caps and scarves distributing alcohol has gone viral on social media. One such post was from Twitter user Prashant Bhushan (@pbhushan1), who shared the video and captioned it as "Wow Modi ji, your party has turned Telangana into Goa too! What a fun!" The tweet has garnered 13k likes and around 165.8k views. However, the video incident is not from Telangana; it is an old video from 2021.
In fact:
When we conducted a reverse image search on the viral video keyframes, we found that it has been on social media since 2021. ETV Bharat, a digital national news platform, published a report on December 21, 2021, citing this video. It stated that political campaigns and rallies were in full swing for the 2022 Uttar Pradesh assembly elections. During that time, a video of a person wearing a shawl and BJP cap and distributing liquor among the crowd went viral. It also reported that Congress party people mocked BJP by sharing the video on social media. There has been no response from the BJP or any party leader regarding the video.
Further, the same video was found on the TEN NEWS YouTube channel on December 21, 2021. It reports that the Youth Congress alleged that BJP served alcohol to draw a crowd to JP Nadda's rally in Haridwar. We couldn't verify the exact location and date of the viral video, but it is evident that the footage was shot before Modi visited Telangana.
The verdict:
The viral video is from 2021 and is not from Telangana. Hence we have marked this claim as false.
Reference links
ETV Bharat News
YouTube
The Hindu