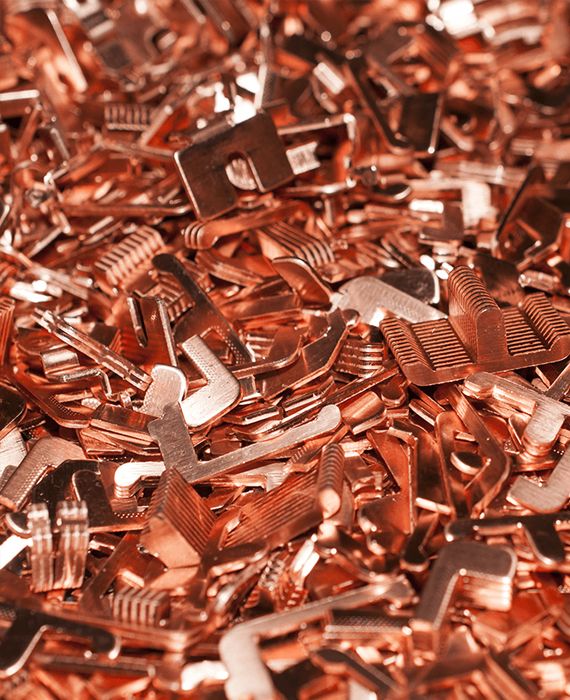 Studies have shown that copper is effective in breaking down components of COVID-19 and reducing the duration of its survival.
A study on SARS-CoV-2 (the novel coronavirus) conducted by the National Institutes of Health, CDC, UCLA, and Princeton University was published in The New England Journal of Medicine 16 April 2020. The study showed that the coronavirus was more stable on plastic and stainless steel than on copper and cardboard. After exposing copper to SARS-CoV-2, it was found that on copper, no viable SARS-CoV-2 was measured after 4 hours as opposed to the 72-hour survival rate seen on plastic and stainless steel.
Similar conclusions were drawn from a 2015 study on human coronavirus 229E, which showed that the virus rapidly broke down on a range of copper alloys including Cu/Zn brasses. According to the study, copper destroyed the viral genomes and affected virus morphology by disintegrating the virus envelope. Components Cu(I) and Cu(II) moieties and rapid reaction of copper with oxygen cause the inactivation.
While the studies suggest that copper reduces the survival duration of the virus, they do not explicitly indicate that copper kills the coronavirus. Copper, however, could be useful in reducing the risk of the spread.
The COVID-19 pandemic has given rise to a lot of potentially dangerous misinformation. For reliable advice on COVID-19 including symptoms, prevention and available treatment, please refer to the World Health Organisation or your national healthcare authority.