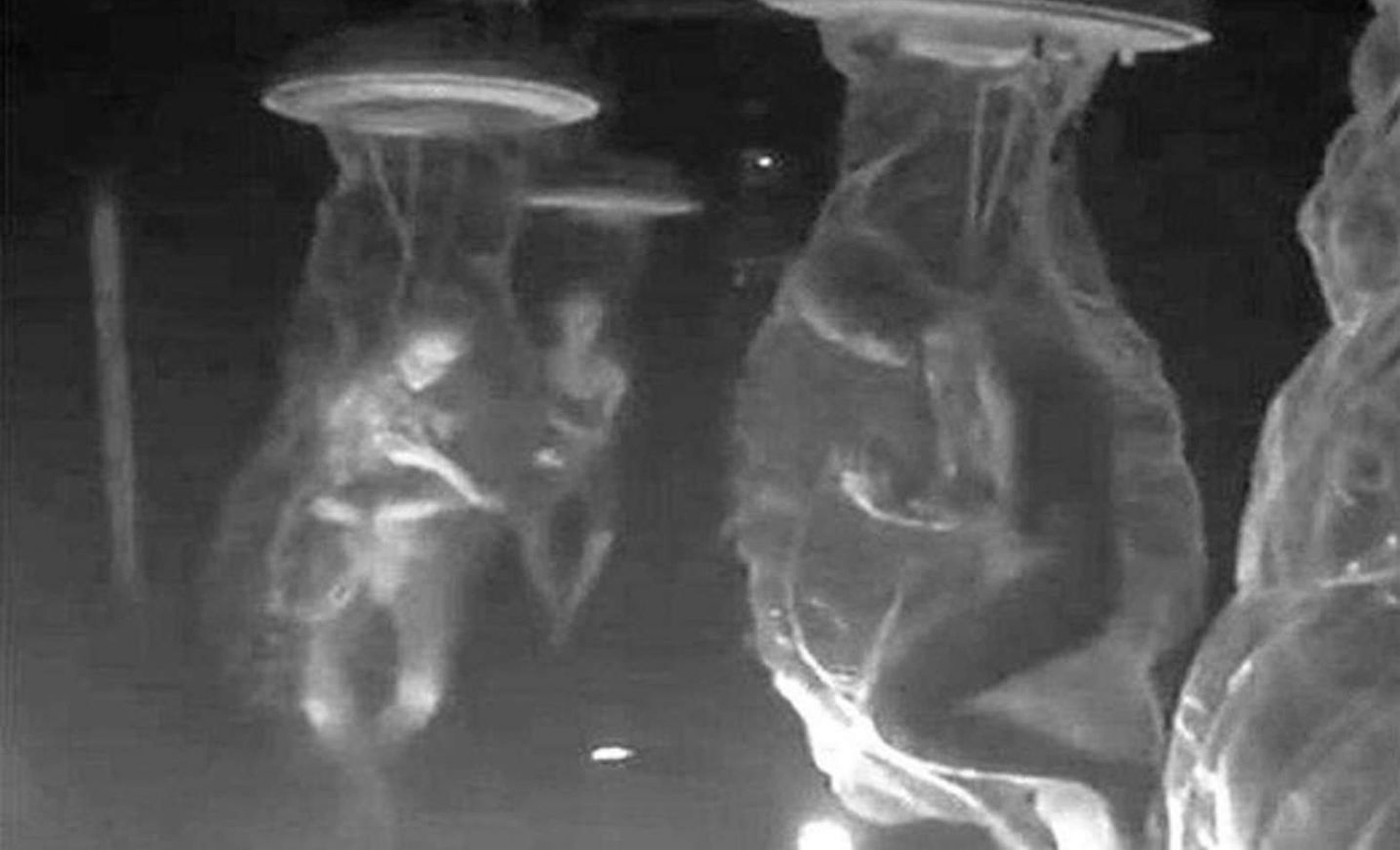 The viral image is a screenshot of a scene from a movie about human clones. Dulce's base is a conspiracy theory.
Context:
An image showing human-like bodies in transparent pods has been shared on Facebook with the claim that human clones are made in an underground cloning facility. The post points out that a Dulce base security officer named Thomas Costello leaked this image to the public. This claim has been doing rounds on various social media platforms for over a decade. However, there is no evidence to support it.
In fact:
Dulce is a U.S. Census Designated Place (CDP) in New Mexico. Dulce base is a known conspiracy theory since the 1930s that claims an underground facility is involved in activities jointly controlled by humans and aliens.
Using reverse image search, we traced the image in question to a video on the YouTube channel 'WatchMeWork202', posted on July 26, 2021. The video is captioned "Talila's Cloning ~ The 6th Day (2000)." The YouTube channel 'Movieclips' has a similar video with the caption, "The 6th Day (2000) - Cloning Tank Fight Scene (8/10)," posted on September 30, 2021. The description box reads, "Gibson (Arnold Schwarzenegger) hides in a cloning tank." In both the videos, we can see similar images of humanoid forms in transparent chambers.
The 6th Day is an English language sci-fi action film released in 2000, directed by Roger Spottiswoode, starring Arnold Schwarzenegger, Tony Goldwyn, Michael Rapaport, and Robert Duvall. The film description on IMDb (Internet Movie Database) reads, "A man meets a clone of himself and stumbles into a grand conspiracy about clones taking over the world." The film storyline description reads, "in the near future, cloning is now technically advanced, but human cloning is still illegal. Adam Gibson (Schwarzenegger) returns home after working with his friend Hank Morgan (Rapaport), only to find a clone of himself with his family."
In 2019, Discovery Channel wrote a report on the Dulce base theory, which describes it as a secret underground alien base. The conspiracy theorists believe that there is a seven-story compound beneath Dulce that "houses human-animal hybrids, human-alien hybrids, and extremely advanced technologies." They also imply it is a "site of alien wars." It adds that in the late 1990s, UFO activities were claimed to have been seen at the base.
The Facebook post claims that Thomas Costello and his family are missing and declared dead to the public. However, the Federal Bureau of Investigation does not record Thomas Costello under its missing/kidnapped records. No search results regarding this story appear on the U.S. Department of Defense website. Furthermore, there is no information in the public domain or official references to the alleged whistleblowing security officer.
The verdict:
The widely shared image is from the film The 6th Day. There is no evidence that an underground human-alien base in Dulce exists. The Dulce base cloning story is a well-established conspiracy theory. Hence we have marked this claim as false.