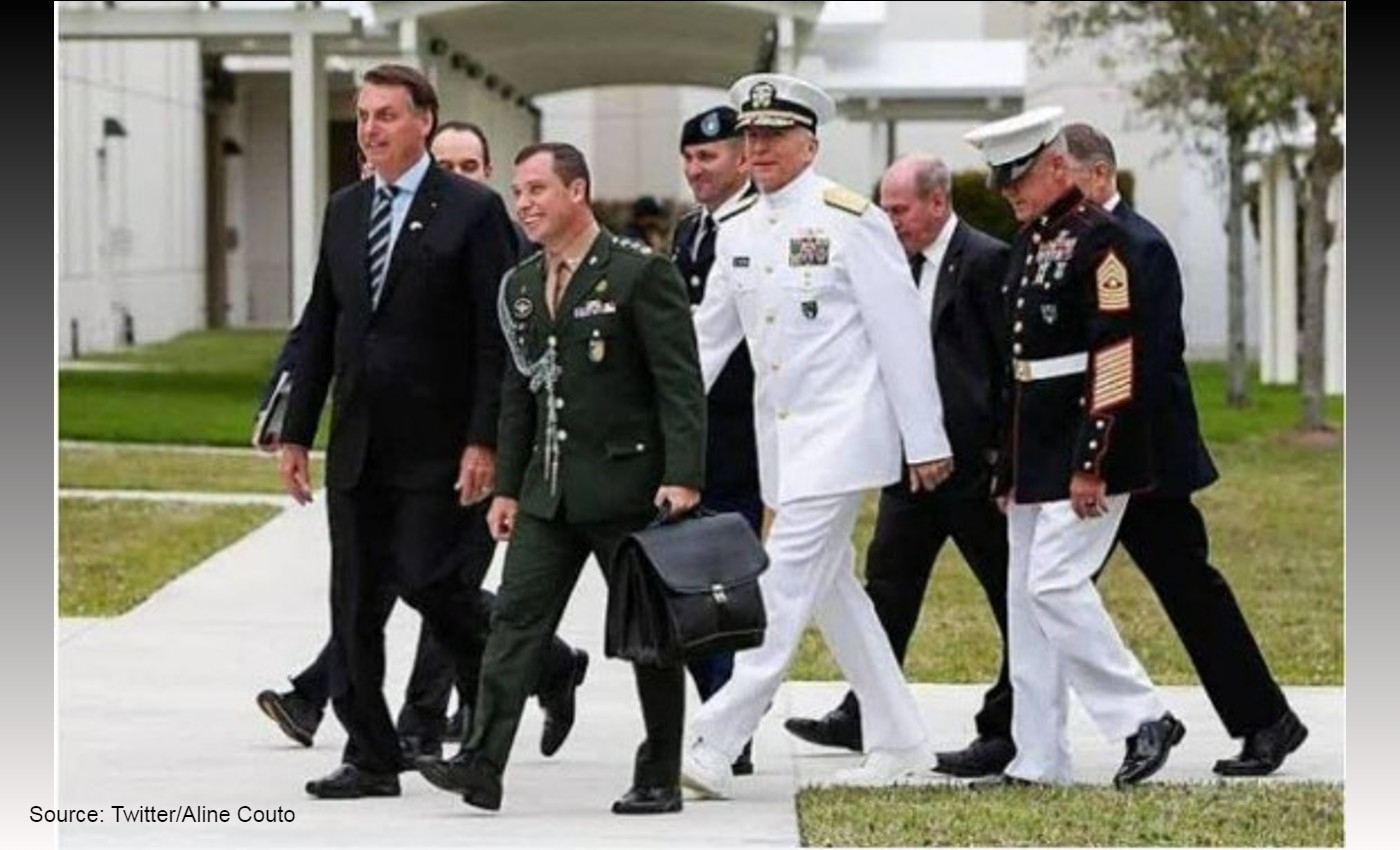 Image from Jair Bolsonaro's March 2020 visit to U.S. Southern Command was falsely shared as a recent visit after his election loss in 2022.
Context
Jair Bolsonaro lost the October 2022 Brazilian general election to leftist rival Luiz Inacio Lula da Silva. However, Bolsonaro and his supporters have rejected Lula's victory and alleged that the election was rigged. Although Bolsonaro was expected to hand over the presidential sash to Lula on January 1, 2023, Reuters reports that Bolsonaro reportedly fled the country to Florida, U.S., on December 30, 2022.
An image in which Bolsonaro can be seen walking with U.S. military officials has been widely circulated, with users claiming that the image was taken in January 2022.
However, this is false. The image shared is an old one, taken in 2020 during Jair Bolsonaro's visit to the U.S. Southern Command (USSOUTHCOM).
In Fact
Through a Google reverse image search, we found that the image used in the post dates back to 2020. The same image was found on Agência Brasil with the caption, in Portuguese, reading "President Jair Bolsonaro during a presentation at the US Southern Command." Credit was given to the photographer Alan Santos, and it was published on March 09, 2020. Multiple images of the event from different angles were published on the Agência Brasil website.
The Brazilian news website Liberal also published a similar image on March 9, 2020, confirming that the image is from 2020 and unrelated to Bolsonaro's recent visit to the U.S.
According to the U.S. Southern Command, on March 8, 2020, Brazilian President Jair Bolsonaro traveled to USSOUTHCOM to meet with senior command and Department of Defense officials. During this visit, the leaders discussed their expanding defense alliance and signed a bilateral agreement on research development projects.
The Verdict
A 3-year-old image of Bolsonaro's visit to USSOUTHCOM in Florida was misrepresented. Social media users claimed they were taken in 2023 when Bolsonaro was meant to hand over leadership to Lula following the Brazilian general election. Therefore, we have marked this claim as false.