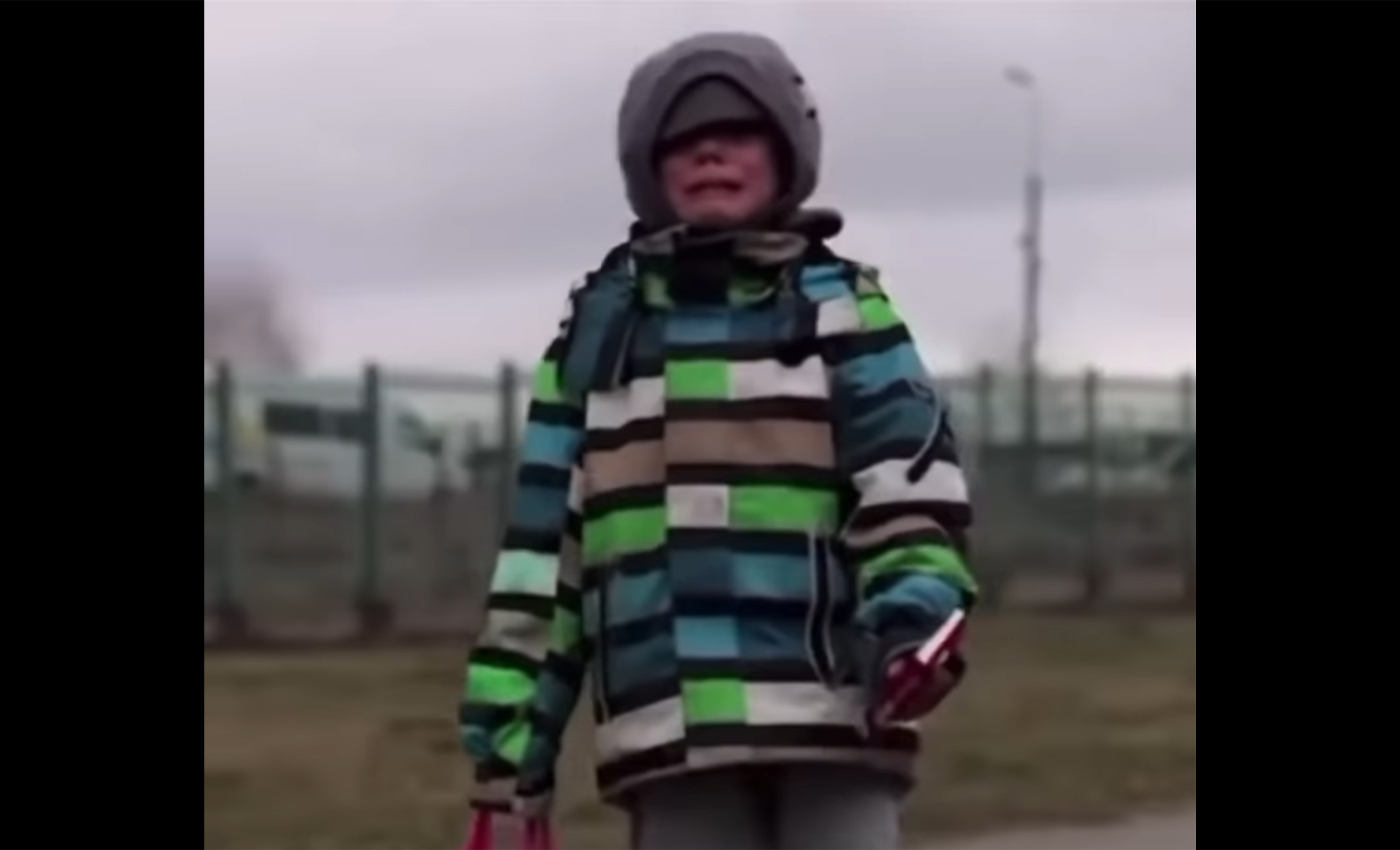 According to the Polish Border Guard Headquarters, the boy did not cross the border alone as his family accompanied him.
A video on Facebook with more than one million views allegedly shows a small boy crying and walking to the Poland border alone. The caption reads: "Ukrainian Boy crossing the polish border alone with his passport, toys and phone number is written on his hand."
The post is misleading. Although the boy crossed the Polish border, he did not do so independently. The Polish Border Guard Headquarters clarified on Twitter that four-year-old Valerij from Ukraine "did not cross the border alone, he was with his family."
Russia's invasion of Ukraine is causing people to flee the country. The United Nations has reported that more than two million people have fled Ukraine already. According to the Polish Border Guard Headquarters, since the war started, 1.27 million of these people have escaped to Poland, of which 92 percent are Ukrainian citizens, and about 90 percent are women with children.
The Washington Post reported that queues at the Polish border are "as long as 20 miles." In addition, people fleeing from Ukraine to Poland have to walk for days in the cold before reaching their destination safely.
Reference links
Twitter
Twitter
Washington Post