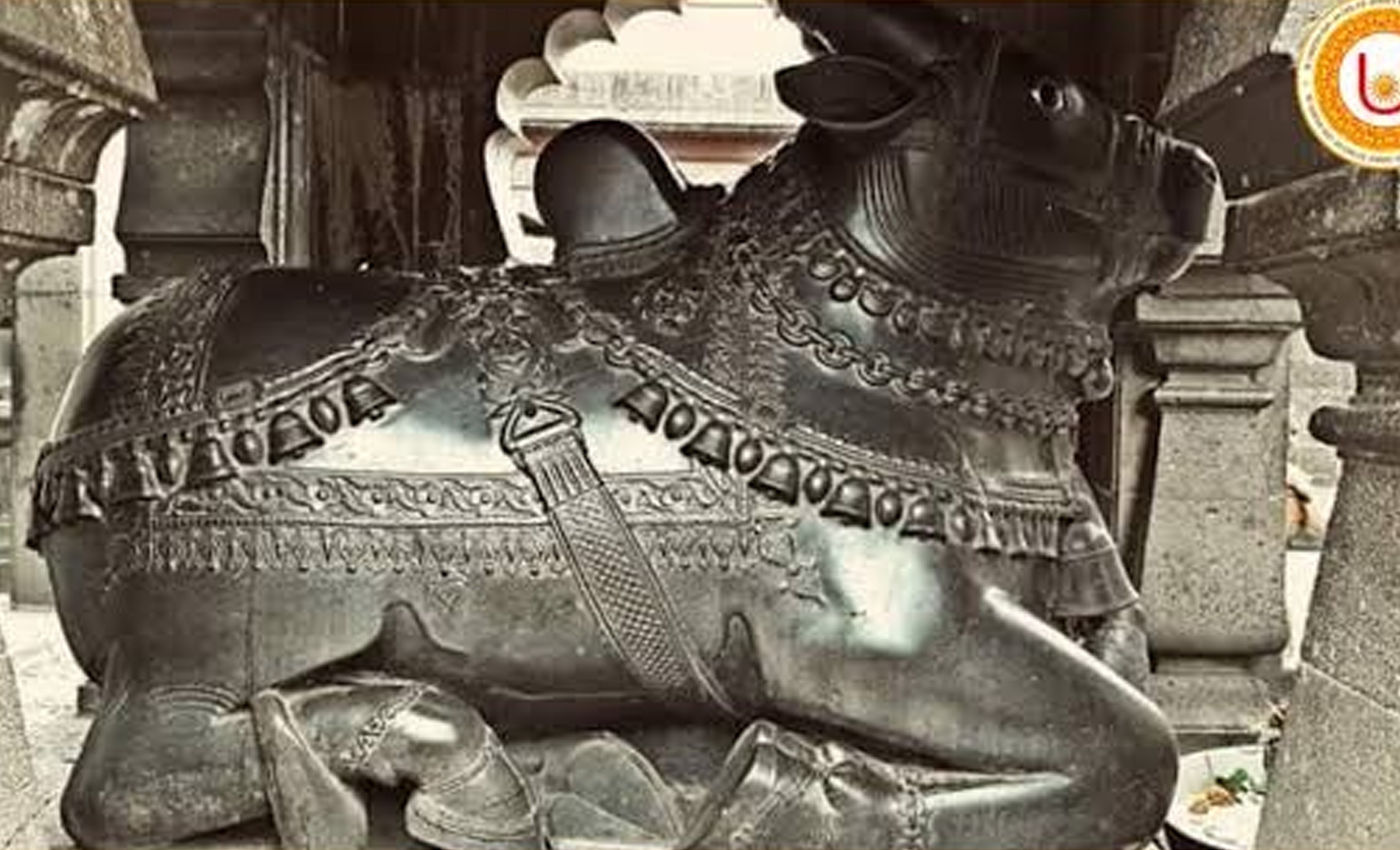 The viral image of the Nandi statue is from Kashi Vishweshwar Temple, Wai, Maharashtra, not from Varanasi's Kashi Vishwanath temple.
Posts on social media have claimed that a Shivling of 12 feet by 8 inches in diameter was found inside a Wazukhana in Gyanvapi Mosque, Varanasi. Following that, an image circulated on social media showing a Nandi idol linked to the Gyanvapi Mosque. The post's caption reads, "Nandi always has his face towards the Shiva Lingam, but Nandi of Kashi Vishwanath faces the Gyanwapi Mosque, which was originally Vishwanath Mandir. Nandi gazes at the door, waiting for his master to appear. We need to reclaim our Temples".
However, the claim is false. The viral image is from Wai, Satara district, Maharashtra, not Varanasi.
We performed a google reverse image search and found the same image posted in 2011 on Shutterstock. The caption states "Wai Maharashtra India August 1 2011 Beautifully carved Nandi(Bull) in black stone and tower for him in the complex of Kashi Vishweshwar temple." Dreams Time also holds the image, along with the same caption. Both sites note the name of the image contributor as Satish Parashar.
Furthermore, the blog Wandering Anusuya and the Twitter account of Sharad Bishnoi (@SharadBishnoi05) shows the Nandi idol from Kashi Vishwanath temple, Varanasi.
The image of the Nandi idol from Wai, Maharashtra has been incorrectly attributed as Kashi Vishwanath temple's Nandi idol in Varanasi. Hence we mark the claim as false.