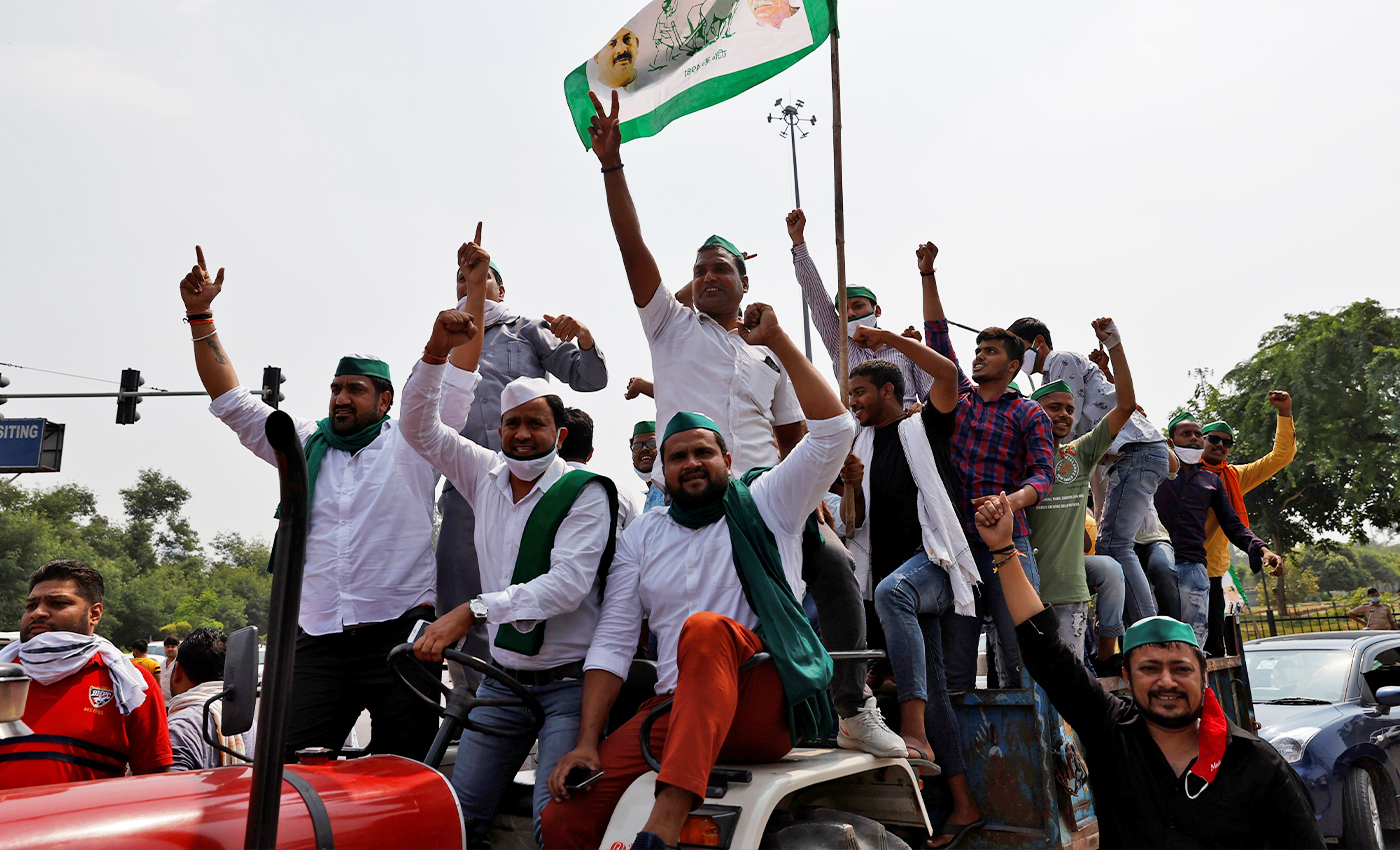 Khalistan is a Sikh separatist movement which gathered force in the 1980s, and it has no links to the current protests.
The Khalistan movement is a Sikh separatist movement seeking to create a homeland for Sikhs by establishing a sovereign state, called Khalistan -Land of the Khalsa, in the Punjab region.
The farmer protest in India started after the Lok Sabha passed three bills. The Rajya Sabha has passed two of the three bills so far. The three proposed laws' main objective was to make an ambitious vision of One India, One Agriculture Market. The law intends to end the monopoly of Agriculture Produce Market Committees (APMCs) in carrying out the trade of farm produce in the country.
Protests have also led to the spread of disinformation trying to defame farmers protesting the laws by labeling them 'Khalistanis' and delegitimizing their protest.
BJP IT cell in-charge Amit Malviya tweeted a purported video of protesting farmers where a man is heard citing PM Indira Gandhi's assassination in an apparent bid to threaten PM Modi. The person in the video is heard saying, "Indira thok di, Modi ki chhati par…" before his words become difficult to understand. The video also includes purported media reports about Khalistan-related banners popping up at some protest venues, misleading people, and spreading misinformation.
Tajinder Bagga, the spokesperson of the Delhi BJP, also posted several videos and retweeted posts suggesting that the farmer's protest is politically motivated and blamed the Congress; however, most of the videos are old and have been debunked by several fact-checking agencies. At the same time, a Delhi BJP member, Impreet Singh Bakshi, urged social media users to refrain from labeling the farmers Khalistanis, saying the protesters "might be misguided" by the leaders of the Congress, the Shiromani Akali Dal (SAD), or the Aam Aadmi Party (AAP).
Reference links
The Wire
ThePrint
Twitter