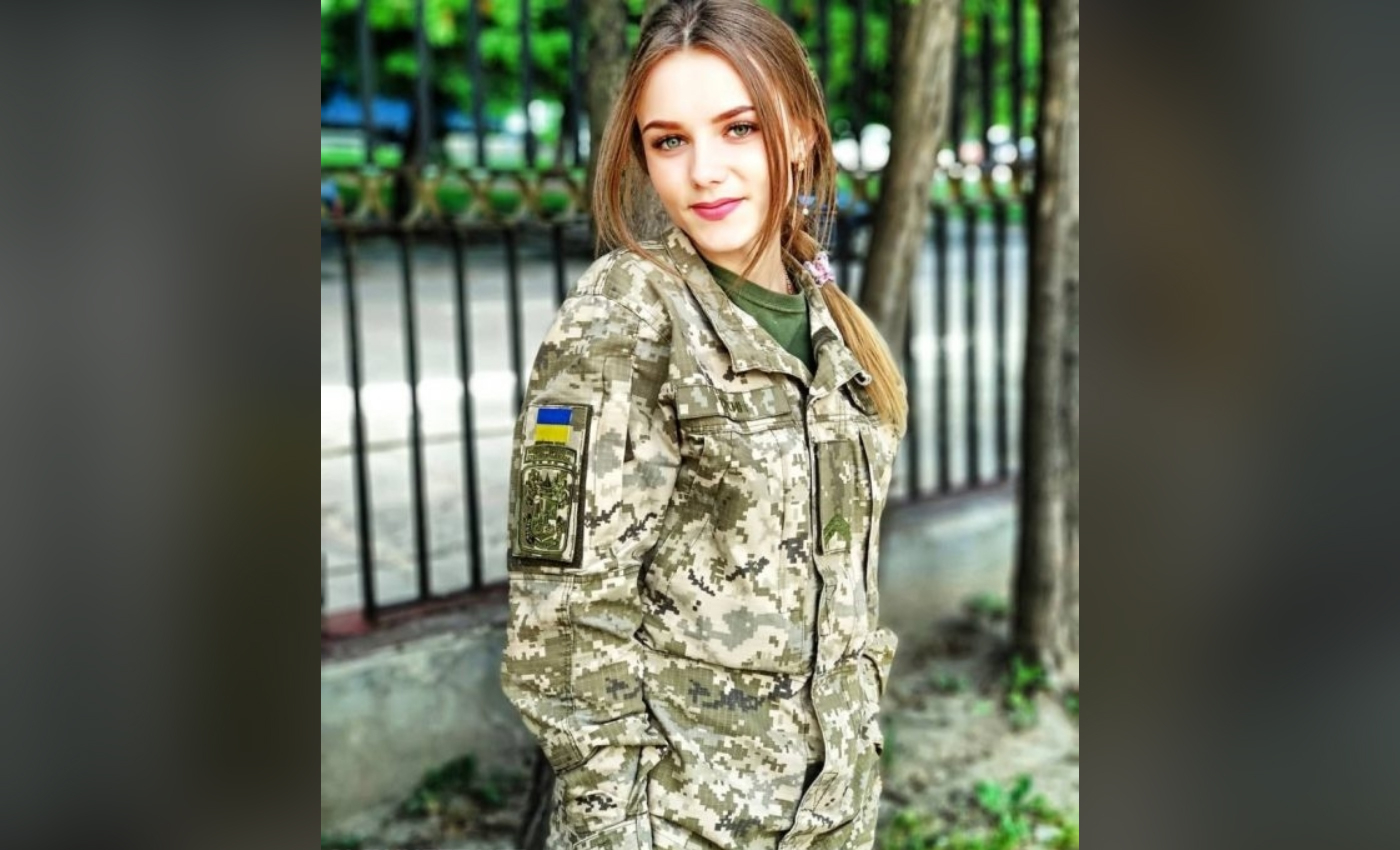 The photo identifying Natasha Perakov is taken from a shopping site. Nadiya Savchenko is Ukraine's first female combat pilot, and she is still alive.
After Russia invaded Ukraine on February 24, 2022, photos of people who were allegedly killed while fighting for Ukraine began to circulate on social media. Some Facebook posts featuring a woman in a military uniform claimed that Ukraine's first female fighter pilot had died during Russia's invasion. On one such post, the caption reads, "Natasha Perakov, Ukraine's first female fighter pilot, killed during the conflict with Russia." However, the claim is false. Nadiya Savchenko is Ukraine's first female combat pilot, and there is no evidence that "Natasha Perakov" existed or was a female jet fighter pilot in Ukraine.
Upon conducting a reverse image search of the viral photo, we discovered the same image on a shopping website among military-themed items. In addition, we couldn't uncover any evidence that a person named Natasha Perakov ever served in the Ukrainian military. We also checked for female Ukrainian fighter pilots killed in the ongoing conflict but couldn't find any official reports.
A 2016 LA Times report wrote that Nadiya Savchenko was Ukraine's first female combat pilot and was apprehended by Russia during a conflict in eastern Ukraine in 2014. She was sentenced to 22 years in prison by a Russian court for the alleged murder of two journalists. In May 2016, Nadiya was released as part of a prisoner swap.
A 2014 report from Radio Free Europe stated that Nadiya had to petition the Ukrainian Defense Ministry to be admitted to the Kharkiv's University of Air Force, which was previously only open to men. During the Russian Invasion of Ukraine, we did not find any reports of her being killed in the fight against the invading Russian forces. On her verified Facebook page, Nadiya has regularly posted videos about the ongoing conflict with Russia. At the time of writing, her last post was on April 2, 2022.