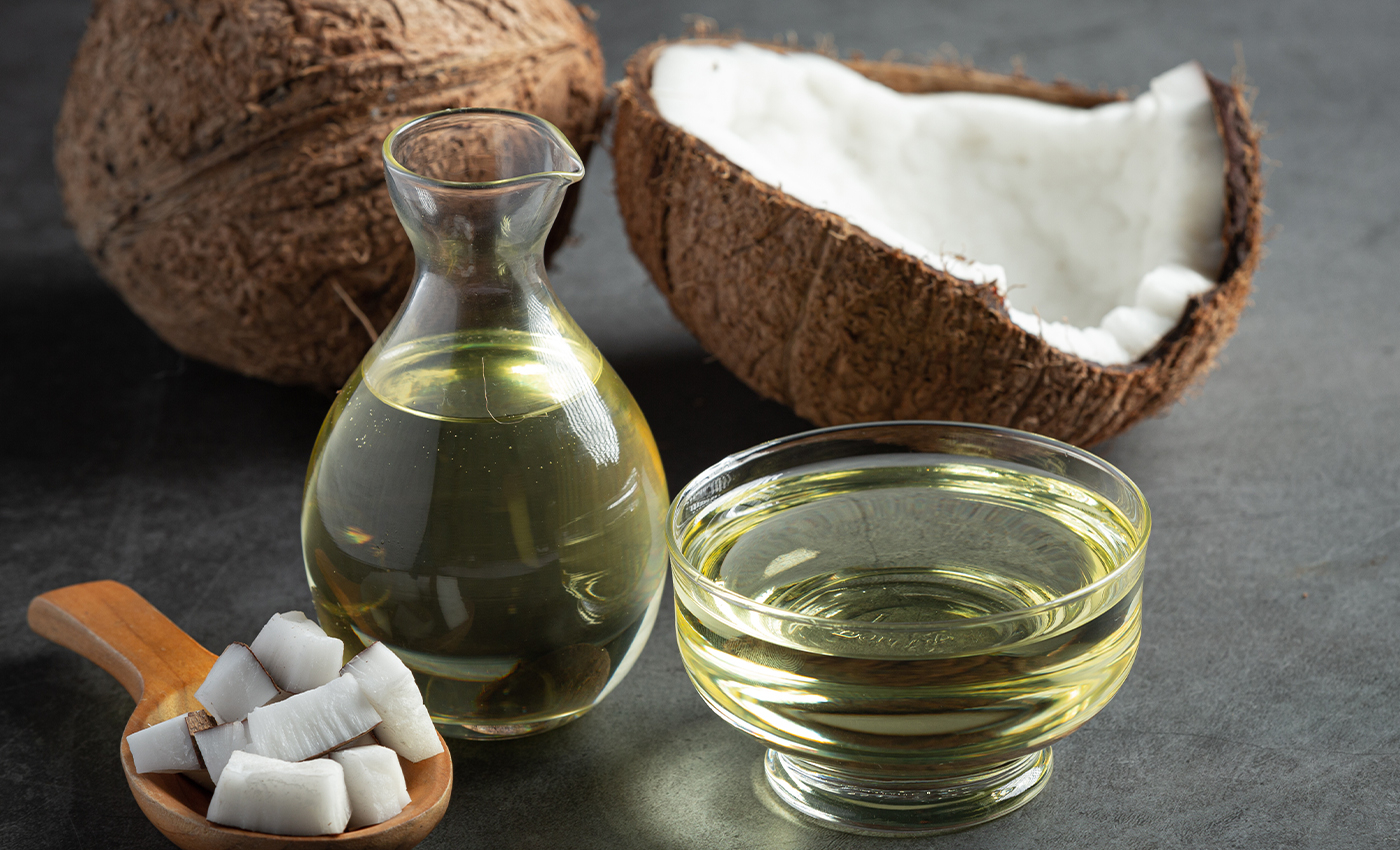 A study on colon cancer by Adelaide University used lauric acid. This was incorrectly stated to be coconut oil, which contains lauric acid.
A Facebook post, citing an article by HerbsHealthHappiness which claims that consuming coconut oil could eliminate 93 percent of colon cells, is currently circulating online. According to the report, the study was conducted by the University of Adelaide. The claim has been making rounds since the study was first published in 2013. However, we found this narrative to be false.
The academic study by the University of Adelaide reached no such conclusion that coconut oil can kill 93 percent of colon cancer cells. The study discusses how the potential use of lauric acid can induce apoptosis of colon cancer cells. Although coconut oil contains around 90 percent of saturated fat, of which, 47 percent is lauric acid, the study makes no mention of coconut oil, or whether the lauric acid used in the experiment was extracted from coconut oil.
In fact, the methodology section of the study states they used sodium lauric acid purchased from the chemical and biotechnology company Sigma-Aldrich. According to Sigma-Aldrich, although lauric acid is abundant in coconut oil, the company mainly extracts lauric acid from palm oils. The study used two kinds of cells: cultured cancer cells taken from the human colon (Caco-2), and small intestinal cell lines from rats (IEC-6).
Moreover, since 2013, many studies have been conducted on colon cancer, lauric acid, and the health benefits of coconut oil. A study on cancer cells, published by Nature in 2017, stated that lauric acid produced hindering effects in colon cancer cells. It also mentioned that further experimental authenticated evidence is required to better define how lauric acid intake from coconut oil consumption affects tumor development.
The University of Adelaide study used calculated doses of lauric acid in their research and does not mention coconut oil, nor that coconut oil kills 93 percent of colon cancer cells. Although lauric acid induces cell death in colon cancer to some extent, more research is required. Therefore, we mark this claim as false.